Eyeota Taps Machine Learning & AI to Understand APAC Audience Behaviour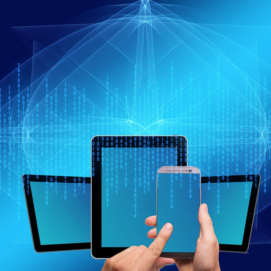 Having recently secured USD$12.5m (£9.02m) in Series B funding, Eyeota will be looking to develop data sources around specific verticals and datasets that focus on mobile, TV, and Internet of Things (IoT).
The Singapore-based data vendor also will be tapping machine learning and artificial intelligence (AI) to understand audience behaviour so it can further "refine" its audience datasets, says Eyeota's Asia-Pacific managing director, Andrew Tu.
In this Q&A with ExchangeWire, Tu discusses how the new funds will be invested in new data opportunities, such as TV and IoT, and how in-app advertising has changed how audience data is extracted.
ExchangeWire: Funds in your latest round will go towards building your local teams and product development. What gaps in skillsets and products specifically will be you looking to fill or further develop?
Andrew Tu: We see three areas where we feel our investment will help strengthen Eyeota's market position. The first is investing in more channels, across which we can distribute audience data, specifically, how we can deliver data beyond the marketing and advertising ecosystems. The second is strengthening our core competencies, such as translating offline data into online data, data analytics, and mobile and cross-device capabilities. Finally, we want to invest in future-proofing our business in terms of new audience data opportunities, such as TV and IoT.
Which Asia-Pacific markets will you be looking to further invest in with the new funds?
As of today, Eyeota already hosts and distributes data across all Asia-Pacific markets, excluding China, with offices in Singapore, Sydney, Melbourne, and Tokyo. We see our growth markets mirroring the growth of programmatic, which means Australia, Japan, Southeast Asia, India, South Korea, Hong Kong, and Taiwan. At this stage, our focus is on expanding our existing teams and providing them with data products and tools that support more scale and enable us to strengthen our ties with our existing clients. As the region matures, we will be strategically adding new offices if, and when, the demand dictates.
Eyeota's founder and CEO Kevin Tan mentioned tapping the new funds to "enrich our audience and supply solutions". Can you elaborate on how else you'll be looking to beef up audience data? And how has the emergence of machine learning and AI changed the way audience data is built?
Historically, Eyeota has built its business focusing on broad local and regional datasets, from both offline and online sources, which contribute to our global footprint. Today, we are developing our data sources with more focus around specific verticals and new datasets that will allow us to develop our focus on mobile, TV, and IoT.
Our ability to support a global dataset of 3.5 billion profiles is based on a platform that enables machine learning and complex algorithms. This is the basis of our ability to model from our source data. More advanced machine learning and AI will help us to understand audience behaviour, which, in turn, helps increase audience data quality, refine our audience datasets and, potentially, as the technology evolves, build real-time audience-targeting capabilities.
What tech developments in 2018 are you expecting to have significant impact on audience data and targeting?
Mobile, specifically in-app, rise of the use of AI in advertising, the ability to measure and effect data quality, the acceleration of offline to online onboarding of data, and TV and IoT data, in more programmatically mature markets like the U.S.
In-app advertising seems to have picked up momentum in the past year, especially in China. How has, or will, this impact the way audiences are targeted?
From Eyeota's perspective, mobile – specifically, in-app – is just another channel for both data acquisition and distribution. Most marketers do not differentiate between mobile or display or video advertising, and neither do we. The key is providing audience data that impacts business results and drives ROI, regardless of channel.
Does the in-app environment change the kind of data you need to extract and how you extract it?
Yes, of course. In-app negates the cookie. Most of the global data marketplaces, including Eyeota, were built on cookies. In-app requires data businesses to upgrade technology platforms to be able to ingest and distribute device IDs.
Having said this, to make a device ID useful, one still requires a bridge to cookies so there can be a complete anonymous audience profile for targeting.
In building more relevant profiles of mobile consumers, what key data is still tough to determine accurately?
Accuracy is a tough challenge; but I think the biggest challenge we face in building a full, but anonymous, audience dataset is to figure out how to link the data together across devices that go in and out of walled gardens.
With so much of the in-app data locked up behind these garden walls, it will be very hard to determine accuracy or 'comprehensiveness' of the actual audience profile.
What preparation and what kind of changes did Eyeota make, if any, to ensure compliance with GDPR?
In general, we consider GDPR a very good thing for the industry. There is a rush to prepare by 25 May, 2018 right now that is creating a lot of chatter and some confusion across the industry; but the requirements of the legislation will benefit the industry in terms of weeding out bad practices and ensuring data quality, transparency, and consumer protection, as well as the evolution of global standards.
Across the industry, there is a growing expectation that the data pool will change. Quantity may drop in favour of quality, but for the marketer that will translate to more engaged consumers and, therefore, a stronger ROI.
In terms of Eyeota, data privacy was a foundational principle of our business at launch and is an essential pillar of our business today. While GDPR has provided an opportunity for us to review and evolve our internal processes and procedures and encourage more transparency with our supply and platform partners, it hasn't fundamentally changed our approach to data.
We are currently working with our partners to understand how they are translating GDPR and making certain we are positioned to collaborate with them through the transition in line with the legislation.