AR Will Bring New Growth: Q&A with Stuart Flint, Oath
by Sonja Kroll on 28th Feb 2018 in News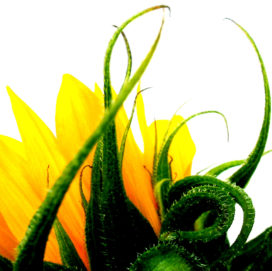 While the world of telco gathers at MWC in Barcelona, Oath is using the opportunity to roll-out new ad formats, some of them based on AR. In the run-up to the launch, ExchangeWire talked to Stuart Flint (pictured below), Head of EMEA, Oath about AR, AI, and how the GDPR is going to impact the digital advertising industry.
ExchangeWire: What do you think is the leading growth driver in digital ad spend in 2018?
Stuart Flint: As more brands experiment with Augmented Reality (AR) and mixed reality, mobile video will continue to be a growth driver for digital ad spend. Zenith predicted that mobile video spend will grow to USD$18m (£12.8m) globally, surpassing fixed-video (desktop) spend for the first time in 2018. It's anticipated that by 2021 AR could be set to top one billion users and USD$83bn (£59bn) as an industry according to TechCrunch. Significant growth will come from these new formats.
More companies are experimenting with AR to reach consumers; and in 2018, companies will find better ways to monetise it, without sacrificing user experience. We've already seen this with Nintendo, proving that mass-adoption of AR is possible with Pokemon Go, as well as Apple bringing AR into everyday use with its AR software on the horizon.
Given iOS's existing popularity, once AR hits iOS in a way that creates useful, everyday experiences for consumers, with a form factor that people won't mind adopting en masse, we'll see this technology snowball into the mainstream.
As adoption grows, 2018 will see AR no longer relegated to just 10% of marketing budgets, and VR is likely to disappear from marketer's radars, or perhaps, the two will likely merge into one device that does both.
Is programmatic going to take over digital advertising?
Programmatic saw large growth in 2017 and remains to be a crucial part of digital advertising.
This year we will see all media owners, agencies, and brands adopting programmatic buying and selling at higher ratios across their businesses as they develop more sophisticated ways of automating campaigns – minimising the 'spray and pray' approach.
With GDPR around the corner on 25 May, investment is turning to machine learning and algorithms to continue building sophisticated targeting attribution models, as well as predictive analytics to navigate this change. However, this will not replace human input and make digital ad jobs redundant, but rather help transform it. Businesses can utilise algorithm power to inform sales teams and guide their agencies and clients along the way without relying on hand-sold IOs. Larger media companies will upskill their sales teams on using platforms – guiding insight, campaign pitches, and the buying and running of campaigns.
However, it's important to remember 'human' and 'tech' are not interchangeable. It will still take human ingenuity and creativity to make sense of what goes in and comes out of our technology and protect against bad players who seek to exploit it.
Artificial Intelligence was the hot topic in 2017 – where is AI going in 2018?
Last year we saw AI permeate through a variety of marketing disciplines, this has been in mostly disparate ways. As AI and machine learning become increasingly prevalent and sophisticated, we'll see more widespread adoption across not only marketing disciplines but in different industries in 2018.
We should expect a consolidation of AI technology across multiple disciplines in the ongoing search for our all-too-familiar 'single customer view'. For instance, this will involve conversational bots all the way to CRM, imaging, searching, and even mapping personalised customer journeys throughout the marketing lifecycle – all in the aid of marketers seeking to find technological solutions able to comprehend consumer interactions at every touchpoint, but even, learn from them and provide real-time and long-term feedback and solutions.
The latter will not happen in 2018. But with the proliferation of AI and machine-learning across marketing and sales channels, people may potentially begin learning the difference between the two.
TagsAd TechArtificial IntelligenceAugmented RealityPredictionsVirtual Reality