Amazon's Multibillion-Dollar Advertising Business; Amazon Smashes Wall Street Expectations
by Hugh Williams on 4th May 2018 in News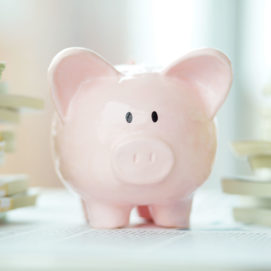 RetailTechNews' weekly Amazon Watch brings you some of the company's biggest moves from the past seven days, analysing how the giant is revolutionising the retail space. In this week's edition: Amazon's Multibillion-Dollar Advertising Business; Amazon Smashes Wall Street Expectations; and Digital Marketers Losing Sleep Over Competition from Amazon.
Amazon's Multibillion-Dollar Advertising Business
Amazon's advertising business is growing fast, now adding billions of dollars to Amazon's quarterly sales. On Thursday (3 May), Amazon disclosed that its "other" sales, mostly comprised of its advertising revenue, jumped 139% to USD$2.03bn (£1.49bn) for the first quarter, the first time that it's surpassed USD$2bn (£1.47bn).
While Amazon's ad business is still tiny compared to Google and Facebook, which collectively account for more than half of the digital advertising market, it's on track to become the third-largest ad player in the U.S. by 2020, according to eMarketer.
Amazon generates most of its advertising revenue by selling product search results, allowing sellers to buy slots for sponsored products. The company has also outlined future opportunities for video ads through its Prime Video offerings.
The convenience for customers to quickly add advertised items to their cart on Amazon, as well as their whopping customer reach, makes their advertising particularly attractive to retailers selling on the platform. Meanwhile, Amazon's stockpiles of customer data help ensure that these adverts are as relevant as possible, helping drive more engagement for brands.
Amazon Smashes Wall Street Expectations
Amazon reported USD$51bn (£37.5bn) in sales for the first quarter and a net profit of USD$1.6bn (£1.2bn) for the first quarter of 2018, dramatically topping already high Wall Street expectations. Amazon revenue grew 43% in the quarter.
Amazon's net income, which more than doubled from the year-earlier period, translated into earnings of USD$3.27 (£2.41) per share. Wall Street consensus estimates had pegged Amazon's Q1 revenue at USD$49.8bn (£36.6bn) and EPS at USD$1.26 (93 pence).
The company also issued upbeat guidance for Q2, projecting sales between USD$51bn (£37.5bn) and USD$54bn (£39.7bn) (up 34%-42% year-on-year) and operating income in the range of USD$1.1bn (£800m) to USD$1.9bn (£1.bn) (compared with USD$628m in second quarter 2017).
What does all this mean for customers? Well, Amazon isn't resting on its laurels. They're upping the price of Prime from USD$99 (£73) to USD$129 (£95) per year, so the exceptional results aren't going to lead to loyal customer savings.
Digital Marketers Losing Sleep Over Competition from Amazon
Nearly a third (32%) of digital marketers admit to losing sleep due to fears about how the competition from Amazon will impact their business over the next 18 months, according to a survey by digital marketing agency Greenlight Digital.
Up against the e-commerce juggernaut Amazon, it seems the biggest concerns are Amazon's competitive pricing and logistical efficiency, worrying 33% and 31% of those surveyed, respectively. Yet, it is a double-edged sword, as it is exactly that logistical prowess that encourages businesses to collaborate with Amazon, indicated by the 38% of people who want to use the Amazon marketplace to aid global distribution.
Despite these concerns, digital marketers are clear on where they can compete, and it's largely focused around understanding their customer. For 39% of those surveyed, offering a higher quality customer service is key to remaining competitive against Amazon, and 36% feel it is niche expertise that will give them a competitive advantage. Offering a unique customer experience was also a focus for 27%, which is unsurprising, as many businesses are coming to understand the importance of personalisation, omnichannel experiences, and delivering brand value to their audiences.
Although there are concerns about Amazon's sheer dominance in many markets, many understand how Amazon can be used to their advantage to capture a digital audience, such as by utilising the captive Amazon audience and using ad space (37% of those surveyed want to use Amazon in this way) and voice search (25%) to market to potential customers.
This content was originally published in RetailTechNews.