Growing Sustainably: Q&A with Gavin Stirrat, VP Europe, Partner Services, OpenX
by Sonja Kroll on 17th May 2018 in News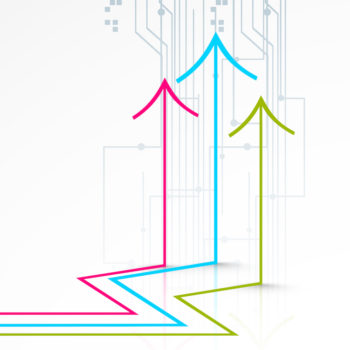 Following his appointment as VP Europe, partner services, at OpenX, ExchangeWire took the opportunity to ask Gavin Stirrat (pictured below) about OpenX's potential expansion plans, the quality and transparency issues in the programmatic industry, and the trends to be expected as a consequence of new privacy and data regulations. 
ExchangeWire: With OpenX experiencing its 10th consecutive year of growth, what areas will the company expand into going forward?
Gavin Stirrat: Mobile and video have delivered phenomenal growth for our business over the last year; and as spend in those areas continues to shift into programmatic, OpenX will continue to innovate in each of these areas. Mobile inventory doubled in Q1 alone; and in April, mobile represented more than half of our revenue. As we complete the transition to a majority mobile business, we are as well looking further into the future, as OTT and connected TV become more popular, and we expect to see more ad-funded content and big programmatic expansion to efficiently deliver demand at scale. These formats are natural fits for OpenX and will bolster our mobile and video offering further, putting us on track to continue our explosive growth.
On top of this, we're continuing to expand into new territories. OpenX is already present in the U.S., Europe, and Asia; but we are continuing to expand our presence across new countries within Europe and Asia and expect to see continued growth as partners embrace our deep commitment to quality.
As the industry shifts towards mobile, what advice would you give marketers considering taking advantage of the mobile opportunity?
Mobile app remains the under-exploited opportunity for brands, but one that has been utilised to great effect by performance advertisers for years. Brands have spent increasing amounts on mobile but primarily, in programmatic, into mobile browsers. There are several things for brands to consider when it comes to advertising in-app. Here are my thoughts on two:
1. Context: Brands are very comfortable with a range of publishers that they've been advertising on for years on desktop – these are typically within the news/portal/e-commerce verticals; and although many of them do have an app presence, there are many app-only brands to consider. Typically, these apps are in the gaming, social, entertainment, and utility verticals and offer huge audiences in mobile.
2. Creative: Mobile app presents a number of opportunities that do not exist on desktop or a mobile browser. Formats such as opt-in video (also known as 'rewarded video'), which historically were almost exclusively found in mobile gaming apps, are a great example of an engaging format that's poised to be a game changer for publishers in other verticals. OpenX just launched our opt-in video exchange after seeing the huge win-win-win this format delivers to brands seeking a more engaging ad experience, app developers seeking greater sources of revenue, and consumers seeking ads they actually want to see. The existence of banners in mobile that are simply resizes of desktop assets is proof that brands are yet to fully realise this opportunity.
Will quality continue to remain an important issue for the industry over the next year?
Quality, both in terms of ad placement and web traffic, must remain the industry's key focus over the next twelve months. OpenX has invested more than USD$100m (£73.92m) to date to raise standards across the industry; and we're investing USD$25m (£18.48m) this year alone. We're continuing to grow our quality team (which is already over 35 people today) to enable us to continue leading the way on tackling issues such as domain spoofing, botnets, and pixel stuffing, as well as identifying and eradicating new methods of fraud and wiping out bad ad experiences, such as in-banner video, as they arise.
Not only is it critical to work with third-party vendors, such as White Ops, Pixalate, Moat, and others, and push industry initiatives such as ads.txt to create a healthy ad marketplace, we also push our own initiatives above and beyond those industry standards – e.g. blocking the fraudulent delivery of video units into display banners. Additionally, OpenX has invested considerable time and effort to be the first exchange to be globally compliant, and independently audited, with the Trustworthy Accountability Group's full suite of seals covering anti-fraud, anti-piracy, anti-malware, and inventory quality. These standards have been proven to reduce fraud levels by 83%; and we believe adherence to them makes a clear statement on our intention do everything we can to continue to build the trust in programmatic that we know advertisers are demanding.
What is supply path optimisation, and what does this mean for ad tech?
Supply Path Optimisation (or SPO) is about ensuring an optimal route from demand to supply; and it takes several forms. Ads.txt was one initiative aimed at improving SPO. The standard all but eliminated unauthorised resellers (or arbitrageurs) from taking advantage of publishers and buyers by creating a public record of identified verified sellers. SPO is also about buyers understanding the different routes through the different DSPs, exchanges, and containers to which they have access, to the publishers they want to buy on.
Lastly, SPO has been used as a way for some to preference a particular connection to a publisher, which does not necessarily drive value for an advertiser, but may well increase margins for specific players. It is incumbent upon buyers to have a good understanding of the ecosystem in order to inform particular buying decisions. But, equally, it's important to understand that some recommendations may come from a biased viewpoint.
Can the auction process improve openness and fairness?
The programmatic ecosystem has evolved dramatically over the years; and the auction mechanics have become a critical piece of the engine room. Each bid can now end up in multiple auctions (DSP, exchange, container, and ad server) and so advertisers need transparency on the mechanics to enable them and their DSP partners to best optimise their bidding strategy.
Backed by decades of economic theory, the second-price auction mechanic has proven to be the fairest method. But, as the industry shifts to a first-price environment, we ultimately believe that there must be complete transparency to the buyer on the auction mechanics they are participating within. We have seen evidence of this not being the case, where some companies may alter exchange mechanics to add to their own bottom lines, rather than optimising revenue for the publisher. Any questionable mechanics must be eradicated to improve openness and fairness.
How do you see other technology companies responding to forces of change in the industry? Will there be widespread consolidation?
The major challenge facing the industry right now is undoubtedly GDPR, which does seem likely to accelerate the expected consolidation in the industry.
Taking a more macro view, consolidation seems likely as advertisers demand greater transparency and quality from their programmatic buys. OpenX is investing heavily in quality, as we firmly believe that this continued investment ensures that buyers choosing to execute campaigns on OpenX will see the ROI that comes from buying genuine traffic in quality environments. Not all companies are taking this long-term view; and we would expect those companies to lose over time.
The biggest trend impacting ad tech in 2018 is the emergence of clear quality standards for the industry to follow. Where in the past many have talked the talk on committing to quality, and have failed to make the necessary investments to earn brand and publisher trust, there are new standards and legal requirements such as TAG, ads.txt, and GDPR, that make it clear which companies really are committed not just to building a sustainable business for themselves, but also committed to building a sustainable ecosystem that brands can trust and continue to invest in.
Ad TechGDPRMobileProgrammaticRegulation