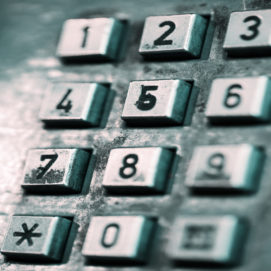 In association with PubMatic
Today (22 May), PubMatic released its first Quarterly Mobile Index (QMI) report of 2018, providing insight into the mobile advertising industry for both publishers and advertisers during the first quarter of the year. Key highlights include mobile-fuelled header bidding growth; a mobile-web surge in APAC; and the volume of mobile impressions flowing through PMPs seeing continued growth, but not as quickly as the open exchanges.
By analysing the flow of digital impressions through PubMatic's platform, the report identified five key trends in the mobile landscape.
1. Mobile drove continued header bidding growth
Mobile header bidding impression volume rose 110% year-on-year in Q1 2018. Mobile was the driving factor in overall header bidding growth, which saw a 70% YOY increase, thanks to mobile web volumes more than doubling, as well as the introduction of mobile app header bidding.
Mobile web, specifically, saw volumes increase by 106% YOY, with significant increases in the APAC (+1395% YOY) and EMEA (+849% YOY) regions being the contributing factors to the triple-digit expansion. The growth in APAC and EMEA has levelled the playing field, with each global region now representing an almost equal share of header bidding impression volumes.
In the U.S., header-bidding penetration reached 73.4% in March 2018, according to Serverbid, among the top 1,000 publishers with programmatic monetisation of inventory, with the adoption of hybrid wrapper solutions growing fastest, reaching a penetration of 22.5%.
2. Apps drove growth, but don't discount mobile web
In the Americas, apps are very much leading the charge in driving overall monetised impression growth. App impression volume in the region grew 90% YOY, with 'technology', 'entertainment & leisure', and 'news' verticals seeing the strongest growth.
Elsewhere in the world, mobile web still plays a starring role, seeing a year-on-year growth of 82% in EMEA, and an astonishing 290% increase in APAC.
3. Mobile open exchange investment continued to grow
Mobile impression volume, monetised through open exchanges, grew 56% year-on-year in Q1 2018, maintaining steady double-digit growth over the past year. Mobile ad spending through the open exchanges has also seen growth, rising 23% year-on-year. This disparity in growth between impression and spend volumes highlights the opportunity to maximise competition across each impression; while the overall growth highlights that the open exchanges are still a growing monetisation opportunity in the programmatic ecosystem, despite the maturity of the channel.
4. Growth in private marketplaces also continues
PubMatic saw a 43% year-on-year growth in mobile PMP impression volume on its platform, with average mobile PMP eCPMs exceeding those transacted through the open exchanges, on a global basis. Publishers with PMP deals in place earned a 170% eCPM premium over the open exchanges in Q1 2018.
PMPs are becoming an attractive option for both advertisers and publishers, as both seek closer relationships with each other, as well as greater control over inventory buying and selling. While market forecasts estimate that mobile private marketplaces are beginning to mature in the U.S., there is still much opportunity in that region, and indeed globally, given the benefits of improved quality, greater viewability, and anti-fraud tool availability.
5. Mobile's share of video impression volume sees strong growth
Mobile achieved a 37% share of video impressions worldwide in Q1 2018 – a 146% increase from the 15% share in Q1 2017.
The highest growth rate in video ad spending was seen in India, due to the fact it was starting from a lower base, compared with markets like Australia, Spain, and the U.S., where investment in digital video advertising is more established.
According to eMarketer, mobile programmatic video ad spend will hit USD$7.14bn (£5.32bn) in the U.S. alone in 2018 – a growth rate of 33.5%, highlighting the significant opportunity that still exists in mobile video, as mobile video consumption continues to rise and becomes a dominant form of mobile consumer engagement.
The latest Quarterly Mobile Index report, issued quarterly by PubMatic, is available to download now.
TagsHeader BiddingMobilePMPPublisherVideo