Why APAC Marketers Must Diversify Mobile Ad Formats to Reach & Engage Their Audiences
by Lindsay Rowntree on 21st Jun 2018 in News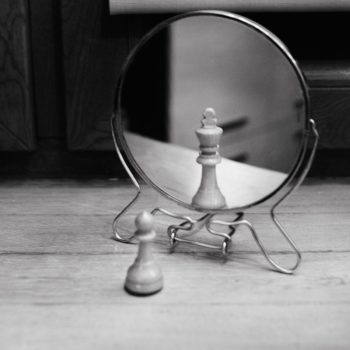 Advertisers in Asia-Pacific are limiting their own access to available mobile inventory – and ability to engage users – if they do not work with a variety of ad formats. Some mobile app publishers in the region support only specific formats, such as native ads. Marketers, or DSPs, that do not have this marketing content may be missing out on opportunities to tap into new audiences, says Rakhee Patel (pictured below), head of demand partnerships in Asia-Pacific for Twitter's MoPub, in this piece for ExchangeWire.
This is a common challenge in this region, she noted, especially since native ad formats typically are designed specifically to fit the app's look and feel. Such requirements might make it difficult for advertisers to manage, particularly if they have strict guidelines on how their brand should be used and displayed, Patel explained.
Noting that native is the fastest growing ad segment for MoPub in Asia-Pacific, she urged marketers to stockpile on creative assets to tap into this platform. "It's easier on the eye [as it flows with the look and feel of the mobile app] and performs really well. Globally, we've found native ads deliver two to three times better performance than banner ads."
MoPub Marketplace, MoPub's real-time bidding exchange for mobile apps, boasts inventory from over 49,000 apps and is connected to more than 180 demand-side platforms (DSPs) worldwide. The platform services 450 billion app advertisement requests each month, reaching more than 1.5 billion unique devices.
Patel noted that mobile media has become more app-focused, especially in Asia-Pacific, where app usage is growing and taking over mobile web. Not just a stickier way to target users, there is also increasing app inventory coming from this region, in particular, India, China, and Southeast Asia, where several of these markets are mobile-first and skipped the desktop age, she said.
This trend is certainly reflected in data from MoPub's own platform, MoPub Marketplace: in 2015, banners made up 77% of Asia-Pacific supply. By last year, that percentage had shrunk to just 44% of supply. Further fuelling this momentum is the emergence of more engaging ad formats, in place of banners, such as native and video.
In future, Patel said mobile advertising will increasingly tap geodata and user behaviour data, coupled with artificial intelligence (AI), to deliver more personalisation. "We will see more intelligent use of such data going forward, especially with AI, which will enable brands to communicate better with consumers."
For example, mobile gamers might be shown an in-app video ad that has been specially curated and targeted at them, based on location or their personal interests, or based on content they looked at before starting the game.
Patel said: "Dynamic video formats will empower advertisers to create compelling and uniquely customised content for their audience."
However, with marketers in the region already reluctant to create a more diverse portfolio of ad formats, she acknowledged that it might prove a double-edged sword for these companies to now have to generate ads based on such granular levels of customisation.
And, until issues, such as viewability and brand safety, are addressed on mobile app, she said this would take some time to develop. "It's about educating the ecosystem and changing the mindset of a marketer to really understand that target audiences are available outside of premium content, the definition of which differs slightly from app to mobile web."
Data, though, will continue to play an integral role in facilitating more intelligent targeting across all mobile platforms, she noted.
According to InMobi's State of Mobile Video Advertising report, brand spend on mobile video ads grew 250% in Southeast Asia last year, with consumers watching 230% more video ads on their mobile devices.
Some 91% of video ad spend was on SDK-based inventory, with video ads delivering nine-times higher engagement than display and five-times higher than API-based inventory.