Not Perfect, But In-App Ads Provide Better Audience Engagement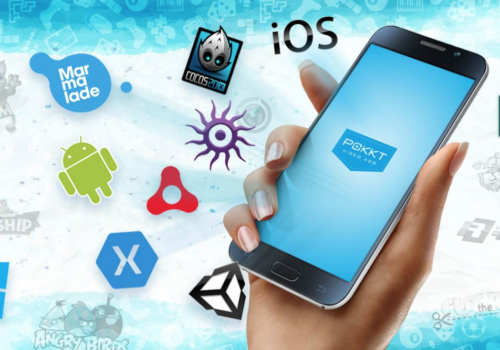 While they may not always capture user attention completely, mobile and in-app ads still offer better audience engagement and targeting.
In fact, the proliferation of data and smartphones in Asia-Pacific over the past couple of years had significantly changed the way marketers approached mobile, said POKKT's founder and CEO Rohit Sharma.
Video, in particular, was the biggest driver of mobile ads today, while banners were losing traction, he said in an interview with ExchangeWire. With operations in India and Southeast Asia, POKKT has 300 games and app developers on its platform, boasting access to more than 150 million monthly unique users across the region. Its offerings include targeting services and opt-in native video ads.
Marketers also, increasingly, were looking more closely at in-app advertising, where previously they would focus mostly on mobile web, Sharma said. He noted that the increased smartphone adoption has pushed mobile consumption beyond social media to encompass over-the-top (OTT) apps, including games and music. This has driven advertisers towards in-app targeting, he said.
And, with games such as Candy Crush and Pokemon Go equally popular across different demographics, marketers now were targeting mobile audiences via categories that they previously might not have considered.
Furthermore, with in-app purchases still low, advertising had become a key medium for app developers to attract marketing dollars, he added.
InMobi's 'State of App Performance Marketing' study for Asia-Pacific, Middle East, and Africa, revealed that 59% of app marketers looked towards in-app advertising as the preferred revenue model, compared to 38% for in-app purchases.
In China, for instance, in-app ad spend accounted for 98% of all mobile ads. In-app ads for the Asian region also were three-times more valuable than mobile web in the second quarter of 2017, according to Smaato. Globally, in-app ad spend contributed 94% of total mobile ad expenditure, which drove the value of these ad spaces to 224% higher, on average, than those on mobile web.
Mobile users, though, could well mute a 30-second in-app video ad or look away whilst waiting for it to play out.
Asked how this impacted audience engagement and reach, Sharma acknowledged it was challenging to ascertain user attention, but noted that the same could be said for traditional platforms such as TV or even YouTube ads.
He said while there was "no guarantee" that consumers were watching the ad content, ultimately, mobile video ads provided two key objectives marketers sought: accessing the right target audience and creating the right audience engagement. Mobile video ads, he added, were non-intrusive and prompted call-to-action.
Brands now were using cost-per-engagement to measure their mobile campaigns as in-app ads had become effective in driving downloads and engagement, he said.
To enhance the accuracy of its audience data and profiles, POKKT analysed data collected from user devices and third-party DMPs using its own analytics and machine learning tools.
The mobile ad vendor was looking to increase the use of its own SDKs – running at more than 300 in Asia-Pacific today – and bring down its reliance on third-party data, which currently accounted for 40% of its overall database. It also hoped to do this by expanding its direct data partnerships.
Sharma further pointed to emerging technologies, such as augmented and virtual reality (AR/VR), that could help encourage user engagement on mobile. New capabilities on smartphones also could improve the way ads were created, he said.
For instance, if the device could detect when the user's eyes turned away from the screen, this information could be studied and used to tweak the way ad content was delivered. "We can't change user behaviour, but what we can do is identify the behaviour so we can better target the audience", he explained.
Ad TechAdvertiserAnalyticsArtificial IntelligenceAugmented RealityContentDataIndiaMeasurementMobileSoutheast AsiaTargeting