China Fuels In-App Ad Growth; Google Brings Store Metrics to Singapore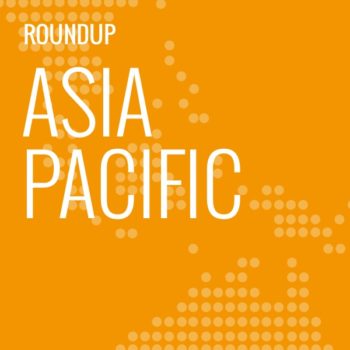 In this weekly segment, ExchangeWire sums up key industry updates on ad tech from around the Asia-Pacific region – and in this edition: China fuels in-app ad growth; Google brings store metrics to Singapore; GroupM integrates audience intelligence with Alibaba Uni Marketing; AU advertisers must observe new sex appeal rules; Newsfeeds drive China search ads; and Chimney APAC launches Features and restructures ad unit.
China fuels in-app ad growth
In-app ad spend accounts for 98% of mobile ads in China, where this figure is five points above the global average.
In-app ads in the Asian market also were three-times more valuable than mobile web in the second quarter of 2017, according to Smaato, which noted that Chinese mobile users spent 99% of their time in apps.
Worldwide, in-app ad spend contributed 94% of total mobile ad expenditure, which drove the value of these ad spaces to 224% higher, on average, than those on mobile web.
And, while the Americas clocked the highest year-on-year mobile ad growth for the quarter, Asia-Pacific was the leading performer in terms of eCPM growth. Average eCPMs in the region more than doubled over the same quarter last year, said Smaato, which analysed more than 1.5 trillion ad impressions on its platform.
The numbers also revealed that gender data was amongst key metrics used in determining the value of ad space, with such data pushing up average value by 158%. And, while female users comprised a smaller share of total mobile ad spend, they were 25% more valuable to advertisers.
Citing China as an example, Smaato said advertisers in the country paid 219% higher eCPMs to have their ads placed in front of female users.
It also noted that video was the fastest-growing ad format in the second quarter, with spending on such ads up 142%.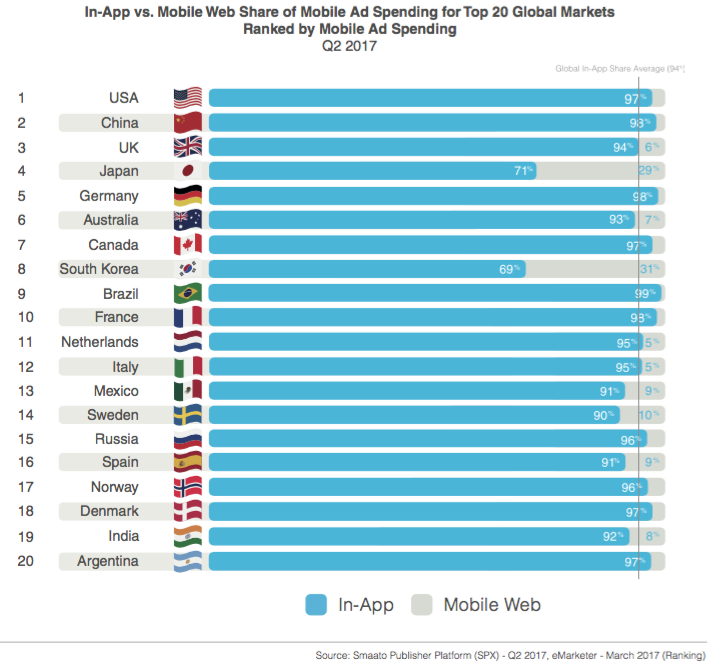 Google brings store metrics to Singapore
Google has introduced its store visits measurement in the Singapore market, touting it as a tool to help businesses understand offline effects of their online ad campaigns.
The internet giant said marketers had looked at various ways to help consumers locate their business, tapping tools such as location extensions and local inventory ads to promote nearby stores.
In 2014, it launched the store visits measurement to offer insights into consumer journeys that began online and ended in a physical business location. Since then, Google said the tool had measured more than five billion store visits using AdWords.
It noted that store visits were assessed based on aggregated and anonymised data, from users who opted-in to Location History, and the tool was integrated with Google's mapping and machine-learning technologies.
Store visits measurement was available for Search, Shopping, and Display campaigns, and would later be made available for YouTube TrueView campaigns, enabling marketers to measure the impact of video ads on in-store foot traffic.
Google's Singapore country director, Stephanie Davis, said: "Bridging the gap between the online and offline worlds is a crucial step for retailers to understand the full value of their digital investments."
Singapore was the third Asia-Pacific market to have access to the store visits metric, following similar launches in Japan and Australia.
GroupM integrates audience intelligence with Alibaba Uni Marketing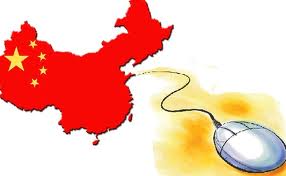 The WPP agency group has inked a partnership with Chinese internet giant, Alibaba Group, to integrate its [m]PLATFORM with the latter's Uni Marketing product suite.
GroupM said its audience intelligence and activation platform tapped data from WPP's various sources, including Kantar and Wunderman, as well as GroupM's global media partners and third-party data providers.
Under the new partnership, two key tools – [m]INSIGHTS and [m]REPORT – would be integrated with Alibaba's media planning platform Uni Desk. Together, these tools would "connect multiple data sources" to facilitate customised audience strategy and provide a dashboard that outlined actionable intelligence in real-time to enhance campaign performance.
According to the two companies, the partnership would initially focus on clients in the FMCG and luxury sectors.
Patrick Xu, CEO of GroupM and WPP in China, said: "Nowadays, marketers really need to keep their fingers on the pulse of their audience in order to reach them in the most efficient, agile, and personalised manner.
"This global service suite is powered by the most competent team of technologists, data scientists, analysts, and real-time biddable media experts", Xu said.
Alibaba CMO, Chris Tung, added: "Together, we are setting a business infrastructure for the future, an initiative that will enable brand marketing evolutions for years to come. I am confident that this partnership will bring more valuable Alibaba data to brand owners, and redefine the landscape of brand marketing in the exciting China market."
AU advertisers must observe new sex appeal rules
Australia has moved to prohibit ads that use sex appeal that is deemed 'exploitative or degrading' and to provide a clearer definition of what this means.
The Australian Association of National Advertisers (AANA) said it amended a clause in its Code of Ethics to outlaw either definition of such ads, rather than only ads that exhibited both.
It also provided an amended definition of 'exploitative' ads.
"We want to make it absolutely clear that it is not acceptable to use sexual appeal, either by depicting people as commodities or by focusing on their bodies, when such a focus bears no relevance to the product or service being advertised", said AANA CEO John Broome.
He added that the Advertising Standards Board (ASB) recently conducted research that revealed Clause 2.2 should be tweaked to "improve alignment with community standards".
The changes would take effect from 1 March next year.
Newsfeeds drive China search ads
China's search engine ad revenue has hit ¥22.25bn (£2.51bn) in the second quarter of 2017, up 13% year-on-year and 18.4% from the first quarter.
Growth was driven by an increase in paid customers for the market, according to local market analyst iResearch, which added that the second quarter typically was a "peak period" for search engine advertising.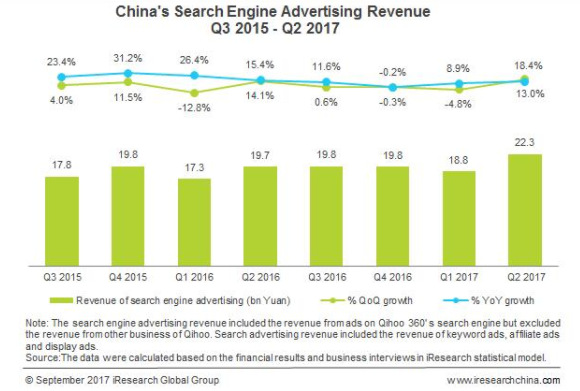 The market's growth helped Chinese search engine platforms rake in ¥26.59bn (£3bn) in revenue for the quarter, which was 15.6% higher year-on-year. Over the previous quarter, this figure a higher 20.5% growth, iResearch said, adding that the total revenue figure was a "record high" over the last eight quarters.
It said the spike was driven by an overall growth in online advertising, as well as search engine companies' increased efforts, since 2016, in developing newsfeed ads. These initiatives had helped fuel traffic and ad clients for these platforms, said iResearch, which expected newsfeed ads to further increase revenue for the search engine market.
Chimney APAC launches Features & restructures ad unit
The company has expanded its Features division to the Asia-Pacific region, focusing on post-production work for various platforms, including documentaries and over-the-top platforms such as Netflix.
The offering already was available in Chimney's other offices in the US and Europe; and its extension to this region was necessary to meet growing demand for long-form content, said its Asia-Pacific managing director Timo Josten.
The regional office also restructured its advertising and content division into two units: Chimney Post-production and Chimney Production. This would enable brands and agencies to work with "dedicated bespoke teams" depending on the type of services they needed, it said.
Ad TechAdvertiserAgencyAnalyticsAPACAustraliaChinaGoogleMeasurementMobileProgrammaticPublisherSingaporeTargeting