Ad-block Use Bottoming Out in AU; Dentsu Taps Tencent Data to Aid Marketers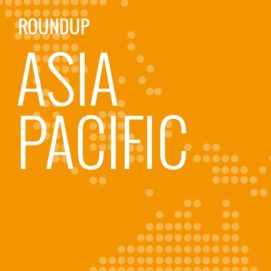 In this weekly segment, ExchangeWire sums up key industry updates on ad tech from around the Asia-Pacific region – and in this edition: Ad-block use bottoming out in AU; Dentsu taps Tencent data to aid marketers; WPP agencies merge in ANZ; Publicis & Alibaba team up to deliver customised customer journey; AU works on data code of practice; and Shanghai Addition offers bridge between Chinese brands and the world.
Ad-block use bottoming out in AU
Awareness of ad-blocking technology has climbed from 59% to 63% in Australia; but use of such tools has dropped to 25% from 27% in October 2016.
In addition, just 4% of Australians said they had an ad blocker on their smartphone, compared to 21% on their desktop or laptop, according to a study released by IAB Australia and conducted by Pureprofile.
The findings indicated that the use of ad blockers in Australia might have plateaued, mirroring a similar trend seen globally.
"Whilst it is positive news that the use of ad blocking appears to be stabilising in Australia, it is imperative that the advertising industry continues to double down on our efforts to evolve and improve the ad experience for consumers", said IAB Australia's CEO Vijay Solanki. "As mobile emerges as the channel of choice for many consumers, it will be key to ensure mobile advertising respects the close relationship that a consumer has with their mobile phones and adheres to the LEAN principles of providing lighter, relevant, and higher quality advertising experiences."
According to the study, the inability to view content was the leading reason consumers turned off an ad blocker. Some 62% of Australians took some form of action on at least one website as a result of seeing messaging about turning off ad blockers, compared to 55% in October 2016.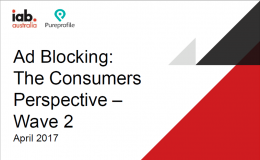 In addition, 17% who had tried out an adblocker no longer had it installed on their digital devices, compared to 14% previously.
The leading reason for installing an ad blocker was to prevent viruses, but more than 6-in-10 did so because of concerns about the quantity and intrusive nature of some digital ad formats.
Dentsu taps Tencent data to aid marketers
Dentsu Aegis Network has renewed its partnership with Chinese internet giant, Tencent Holdings, to glean data insights and help brands deliver a richer user experience.
The agency group said Tencent would join its mobile stack, offering consumer data that would enable marketers to improve content creation and distribution. Citing stats from Mary Meeker's 2017 Internet Trends Report, Dentsu said China was home to 700 million mobile online users last year, with mobile internet consumption outpacing that of TV. It said the country's mobile internet users spent more than 55% of their time on Tencent platforms, including QQ, Weixin, and Tencent Video.
"Tencent's abundant collection of smart data can empower Dentsu Aegis Network to deploy its capabilities in data analytics and brand marketing", the agency said, adding that the two organisations would collaborate to help brands identify moment of intent and optimise user experience on mobile platforms.
The partnership also would establish the Dentsu Aegis Network X Tencent University programme to coach digital marketing professionals in industry best practices. Both organisations would jointly offer lectures on new business models, market trends and insights, and tech innovation.
Dentsu Aegis Network's Asia-Pacific CEO Nick Waters said: "Accessing and using data is increasingly key to building addressability with consumers and delivering personalisation at scale. Data is the basis of competitive advantage; therefore, this partnership with Tencent is a critical step in better servicing the needs and creating value for our clients."
WPP agencies merge in ANZ

Sudler & Hennessey and Greyhealth Group (GHG) have merged to form Sudler Sydney, in a move aimed at expanding the communications agencies' capabilities in the healthcare sector.
WPP AUNZ said the merger only affected the Australian arm of both agencies, and not the global outfits of both brands.
Sudler Sydney would operate under the WPP Health & Wellness AUNZ division and be led by former Sudler & Hennessey's managing director, Peter Bernard.
The division's AUNZ CEO Gary Pattison said the newly merged entity would provide broader skillsets across creative, strategy, digital, medical writing, and client services.
WPP AUNZ CEO Mike Connaghan noted: "We are constantly looking to optimise our portfolio of companies and offer clients the strongest possible solution. Merging these two strong healthcare specialists is a natural evolution, creating scale and more opportunities for our people and clients alike."
Bernard added that the merger would increase the agency's footprint and provide scale.
Publicis & Alibaba team up to deliver customised customer journey
Publicis Groupe has inked a partnership with Alibaba to enable its clients to tap the latter's data and marketing tools.
Customers of Publicis Media, Publicis Communications, and Publicis.Sapient would be able to tap Alibaba's Uni Desk for consumer insights to support their content creation. Brands would be able to use the data to deliver a customised customer journey across Alibaba's e-commerce and online assets including Tmall, Taobao, Youku, and Sina Weibo.
Both companies also would jointly create data-driven media-planning services tailored to their customers' requirements under the Uni Desk product portfolio. Specialists from both parties would create and finetune offerings on Uni Desk, particularly in data labelling and segmentation methods, as well as tracking capabilities.
Publicis's Greater China CEO Bertilla Teo said the collaboration aimed to leverage data and technology to enhance brands "via data-enabled precision storytelling and brand operations".
Teo added that some of the agency's clients from the FMCG and luxury product categories had begun working with Uni Desk tools.
Alibaba Group CMO Chris Tung said the Chinese vendor aimed to "forge a strong and special partnership" with Publicis Groupe to develop its Uni Marketing offerings.
AU works on data code of practice
Data Governance Australia (DGA) has unveiled a draft Code of Practice as part of its efforts to establish industry benchmarks for the collection, use, management, and disclosure of data.
The draft code would be available for public consultation until July 21, during which feedback from stakeholders, such as business and consumer groups, as well as the government, could be submitted to DGA.
DGA's chief executive, Jodie Sangster, said: "Data is one of the most valuable assets in our digital economy and there are currently many untapped opportunities for innovation using data. The ways in which organisations collect, use, manage, and disclose data will continue to change rapidly with technological advancements."
Sangster said the code aimed to boost consumer trust and encourage transparency in data-handling practices. She added that self-regulation was the better model in an era of rapid transformation, where regulations might not be sufficiently flexible to respond to market changes.
Chair of DGA's board, Graeme Samuel, said: "Data is held in staggering volumes across multiple platforms and consumers are demanding transparency, proving that the time is right for DGA to introduce its Code of Practice."
The code was established based on several core principles including the "no-harm rule", security, choice, and transparency.
Shanghai Addition offers bridge between Chinese brands and the world
Hill+Knowlton Strategies (H+K) has introduced an initiative it says will help connect Chinese brands to audiences and markets across the globe.
Called 'Shanghai Addition', the WPP agency said the new offering aimed to help Chinese companies "grow creatively and quickly into key geographies". This included current clients Huawei, Honor, and Envision.
H+K's global chairman and CEO Jack Martin said: "The Shanghai Addition brings the skills of the London Center of Creative Strategy to China. It will house a fluid and agile team focused on the new services and products demanded by the changing needs of our clients.
"Its purpose is to serve the global ambitions of Chinese brands by developing strategies to connect them with audiences around the world through H+K's extensive network", Martin said.
H+K's UK CEO Richard Millar added: "Economic and political shifts in the world present a greater-than-ever opportunity for China and Chinese brands to step onto the global stage in a meaningful way."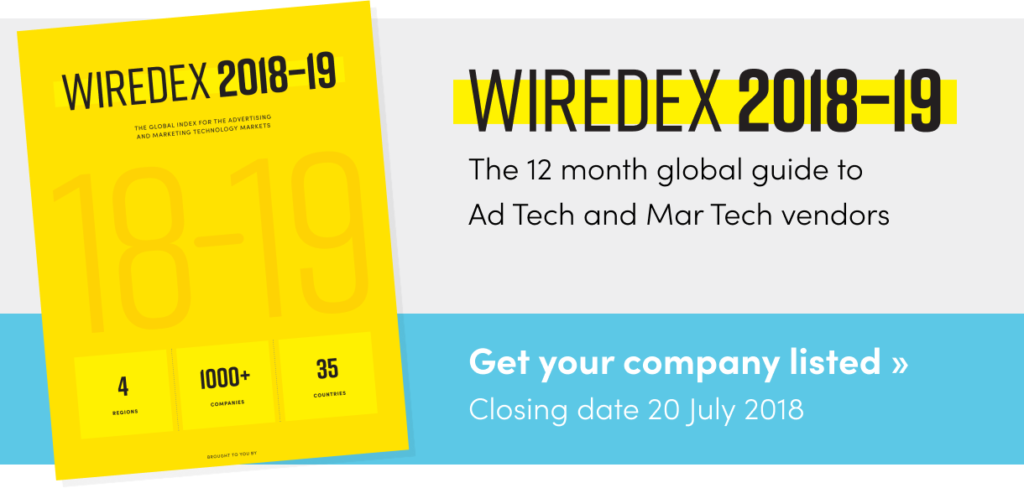 TagsAd BlockingAd TechAdvertiserAgencyAnalyticsAPACAustraliaChinaDataMobile