APAC Leads Global Ad Spend Growth; Digital to Consume Largest Share of APAC Ad Budget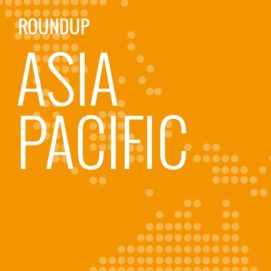 In this weekly segment, ExchangeWire sums up key industry updates on ad tech from around the Asia-Pacific region – and in this edition: APAC leads global ad spend growth; Digital to consume largest share of APAC ad budget; Mobile also fuelling ad spend growth; Alibaba offers ad tools to target Chinese consumers; comScore unveils China mobile consumer panel; and Executive appointments at Dentsu, Grapeshot, and AdAsia.
APAC leads global ad spend growth
Ad spend in Asia-Pacific is projected to climb USD$30bn (£23.49bn) between 2016 and 2019, accounting for 33.4% of the global figure by 2019, compared to 32.1% in 2016.
It would mark the first time the region would contribute more than a third of the world's ad spend; although, it would still be smaller than the North American ad market, which would account for 36.3%. However, the gap between the two regions was narrowing, according to Zenith's latest advertising expenditure forecasts.
Asia-Pacific would see the fastest growth, adding nearly 50% more ad dollars during the forecast period and accounting for 43% of global ad spend growth. In comparison, North America's ad spend would grow by USD$20bn (£15.66bn) and account for 29% of overall growth. Western Europe would expand by US$8bn (£6.27bn), while Central and Eastern Europe would see ad spend grow by USD$4bn (£3.13bn) and Latin America would expand by USD$3bn (£2.35bn).
Worldwide, ad spend would climb 4.2% this year to hit USD$559bn (£437.77bn), down from the 4.8% growth in 2016, which was a bumper year with added spending from the US elections, Summer Olympics in Rio, and football championships in Europe.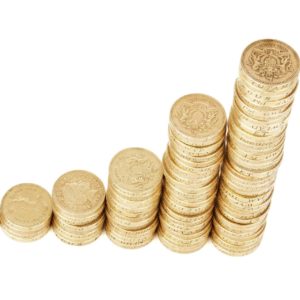 According to Zenith, advertisers from the media and entertainment sector expressed the most optimism for growth this year, clocking 82.1 on the confidence index. The agency established the index based on a poll of its key customers. Healthcare advertisers had next highest level of confidence, at 70.3, followed by marketers in the alcohol industry at 70.
Commenting on the overall global outlook, Zenith's head of forecasting and director of global intelligence, Jonathan Barnard, said: "Latin America and Central and Eastern Europe are improving, but Asia-Pacific remains the main engine of global ad spend growth. China may be slowing, but it's still growing at USD$5bn (£3.92bn) a year, while India, Indonesia, and the Philippines grow at double-digit rates."
Zenith's global brand president Vittorio Bonori added that ad budgets across the globe were "rising steadily… but cautiously", and were falling slightly behind overall economic growth. "After a decade of cost-cutting since the financial crisis, we believe brands now need to focus on top-line growth", Bonori said. "Our survey shows that brands are looking to data and technology as the main drivers of business growth, closely followed by business transformation and new competitive positioning."
Digital to consume largest share of APAC ad budget
This year will see digital taking up the largest share of ad budgets in Asia-Pacific, taking over TV.
Digital would account for 37.8%, or USD$59bn (£46.2bn), of ad spend, just slightly ahead of TV's 37.7% share, according to projections from Magna Global. TV ad budgets would continue to lose share to digital through to 2021, although it would still clock a growth rate of 2.2% in 2017.
In comparison, print media would see declines this year, with newspaper ad sales dropping 7% and magazine dipping 9%. Radio and out-of-home ads would register low to medium single-digit growth rates, but see their shares of the total ad budget also falling.
Across Asia-Pacific, total ad spend would climb 5.6% in 2017 to reach USD$156bn (£122.17bn). It would continue to grow at 5.1% next year, Magna projected.
China would retain its lead position in the region, growing 7.3% to push RMB¥415bn (£47.72bn) in ad sales this year. Australia ad revenue would grow 4.7% to hit AUD$16bn (£9.53bn), while Japan would climb 2.6% to hit ¥4.2tn (£29.59bn) in net ad sales this year.
India's ad spend was projected to climb 11.5% in 2017 and another 12.5% next year, before further growing 14% in 2019, fuelled by the Cricket World Cup and the country's general elections.
Mobile also fuelling ad spend growth
Dentsu Aegis Network also released its ad spending forecasts this week, projecting higher growth rates in emerging markets compared to developed economies.
It predicted a 13% ad spend growth for India this year, where China would remain the only emerging economy to be among the world's top-five largest ad markets.
Dentsu Aegis Network's Asia-Pacific CEO Nick Waters said: "Advertising expenditure in the region is forecast to exceed the global growth rate in 2017 and 2018, reflecting the region's increasing purchasing power in markets such as China, Indonesia, the Philippines, and Vietnam."
Waters added that digital media spend, in particular, was "disrupting" traditional ad channels as advertisers looked to tap the potential of "data-driven, people-based" marketing tools. "This is both an opportunity and challenge for brands in Asia as they look to embrace the potential of new innovation", he said.
He pointed to China, which was predicted to see digital media spend account for more than half of total spend by year-end. This would be driven by mobile spend, mobile search, and programmatic spend, he noted.
According to the agency group, global mobile ad spend would outpace desktop this year, while digital would surpass TV in 2018. Mobile and digital would become "the new default settings", it said, adding that mobile ad spend would account for 56% of global digital ad budgets. Mobile would continue to grow in 2018, when it would push USD$116.1bn (£90.92bn) in ad spend.
Alibaba offers ad tools to target Chinese consumers
The e-commerce giant has introduced a marketing platform it says can help marketers glean insights and better target Chinese consumers.
Called Uni Marketing, the system comprised various tools, including data analytics, media planning and ad serving, and content management. It would analyse data collected from various touchpoints across Alibaba's assets and allow brands to assess behavioural patterns of Chinese consumers. This, then, could be used to facilitate more targeted branding campaigns based on real-time data, the Chinese company said.
The media planning and ad-serving tool also gathers data from online media platforms in China, enabling media agencies to use the information to better support brands and improve marketing initiatives.
Alibaba Group CMO Chris Tung said: "Uni Marketing [uses] the entire Alibaba ecosystem to inform businesses about their consumers, allowing them to target more effectively. By combining its massive data assets, businesses can identify, segment, and build tailored content for the best results. By revolutionising data-driven marketing, Alibaba is evolving into a more strategic and sustainable brand-building platform."
comScore unveils China mobile consumer panel
The media analytics firm has added Android mobile panel data to its MMX Multi-Platform and Mobile Metrix in China.
Powered by its local partner, CTR, the addition would allow data from both desktop and mobile consumer panels to be combined with that of comScore's census network. This would provide unduplicated, persons-based measurement of digital reach, it said, adding that the platform also could measure traffic from third-party apps and content channels.
The expanded capabilities would deliver better reporting of visitation, engagement, and demographics, comScore added.
According to the analytics vendor, 62% of digital minutes in China were consumed via mobile apps, the majority of which were from portals, the retail sector, and instant messengers. In addition, the number of mobile banking consumers was double that of their desktop counterparts.
Some 20% of Chinese online users accessed the web only through mobile devices, compared to just 10% in the US. China's total digital population totalled 748 million unique viewers across desktops, smartphones, and tablets.
IAS promises greater transparency via Facebook partnership
Integral Ad Science (IAS) has pledged to provide greater transparency and viewability by expanding its existing partnership with Facebook to include ad reporting for Instagram and Audience Network.
The added measurement and reporting capabilities were on top of its existing video metrics, which were introduced last year, IAS said.
Southeast Asia managing director Niall Hogan said: "Asia is Facebook's largest market in the world. We hope that this partnership will give advertisers in Asia greater confidence about viewability and fraud measurement.
"IAS has strived to make digital space safe and transparent. We believe that each one in the industry has a role to play in realising the full potential of digital", Hogan added.
On Facebook, IAS now offered advertisers the ability to measure and assess campaign performance based on 50% viewability for the one-second standard for display ads. Viewability and fraud data also would be available for display ads on Instagram.
In addition, fraud data would be available across Facebook Audience Network for video ads purchased through Facebook's Video View Objective.
Executive appointments at Dentsu, Grapeshot, and AdAsia
Denstu Aegis Network has hired its first global data protection officer, Mark Keddie, as it preps to meet a regulatory requirement that will come into effect next May.
The role was a mandate under the European General Data Protection Regulation regime, requiring all organisations intending to do business in the region, or with EU businesses, to hire such officers.
Keddie previously was chief privacy officer at British Telecom Group and spent most of his 20-year career in data privacy and protection.
Describing data as the "lifeblood" of businesses in the digital economy, Amplifi Global's president John Murray said: "We believe the future of marketing will be personalised and addressable, requiring a holistic understanding of people's behaviours and motivations. Our vision is for all planning and activation to, ultimately, be people-based and underpinned by anonymised real people data, so data protection and privacy by design is at the core of our business."
Keddie added that stringent regulation would drive awareness amongst consumers of how their personal data was used and their rights to ensure it was protected. This underscored the need for brands to build greater trust with their customers to unleash the value of data, he said.
"The convergence of data, technology, and privacy is an opportunity to innovate and create new products and services that deliver more personalised and effective communications", he noted, adding that Dentsu Aegis Network would guide its clientele through the upcoming regulatory changes.
Over at Grapeshot, Jessie Jin has been appointed Asia-Pacific marketing director, responsible for overseeing the contextual targeting vendor's marketing and communications activities for the region.
Before joining the company, Jin held various positions in the marketing and communication at Arcserve, Intuit, and Acronis.
Singapore-based AdAsia Holdings also welcomed its new vice president for Taiwan, Vivian Yen, who would lead the ad tech firm's local business growth and sales team.
Yen was previously general manage of MediaCom Taiwan as well as vice president of ZenithOptimedia Taiwan. She also had invested in various e-commerce and travel tech companies.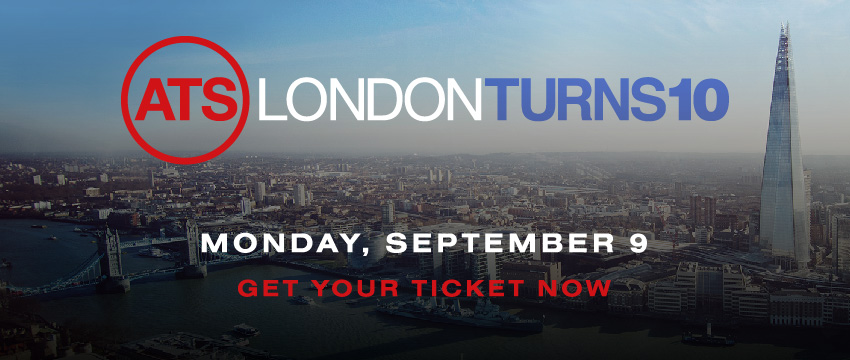 TagsAdvertiserAgencyAnalyticsAPACChinaDataFacebookMedia SpendMobileProgrammaticTargetingViewability