Experts Predict What Monetisation Will Mean for Publishers in 2019
by Lindsay Rowntree on 14th Dec 2018 in News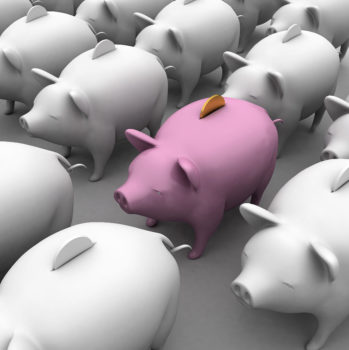 ExchangeWire have invited hundreds of thought leaders to share their thoughts on what next year will hold, across a range of topics. Today, publisher monetisation takes centre stage. Will 2019 be about publisher diversification, improved technology to fuel better monetisation, or a shift of focus towards quality content?
Uniformity, trust, simplicity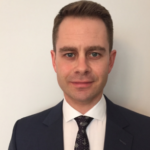 "The WFA global media charter was a significant development of 2018; one that was music to the ears of reputable publishers. The first decade of the programmatic era brought wonders to marketing, albeit with some side effects felt most acutely by the crucial contributors to a free internet: advertisers, content creators, and audiences. These groups are awakening to the misuse, and inherent value, of their data. And we should be clear: it is theirs.
"Advertisers' dissatisfaction with opacity, fraud, and misaligned incentives is as acute for publishers. This will manifest itself in publisher monetisation technology in 2019. Publishers will be increasingly judicious in accepting code on their pages, striving to move it to servers. Pace will be dictated by the progress of a single ID, which should be democratised rather than owned by a single gatekeeper. Publishers know they are solving the same problems independently, leading to inefficiency, fragmentation, and complexity. Those who embrace consistency in frameworks will prosper, enabling development resource to focus on positive differentiation that attracts readers and advertisers. Publishers with quality first-party data will seek to unlock and protect its value, by recoupling it with their now commoditised impressions. This will come in the form of deeper taxonomies, collaboration that frees data from the imprisonment of unscalable PMPs, and significant advances in DMPs that enable sophisticated segment creation with less reliance on the embattled cookie.
"Change is coming faster than ever in 2019, with the goal of creating uniformity, trust, and simplicity. It's a harder phase of evolution than the preceding wild disruption, but a necessary regrouping to better focus the wonders of the next decade."
Ben Walmsley, Digital Director for The Bridge, News UK
A common identity solution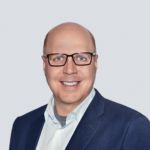 "When it comes to publisher monetisation technology, I think the onus lies on independent tech companies to move the needle – not just in terms of supporting publishers, but also in working to level the industry-wide playing field against the walled gardens. Identity will be a key piece of this puzzle in 2019.
"What does this mean, exactly? A significant amount of today's advertising budget comes through custom audiences, or user lists within the walled gardens that allow advertisers to target specific consumers. That said, none of this information is able to make its way out of the walled gardens and into the open web, so publishers don't see any of this budget. If we're going to redress the balance and put more of this ad spend into publishers' pockets, we – the independent tech partners – have to work in tandem on a common identity solution (an area in which we've made great progress in 2018). Every participant in the digital advertising ecosystem has far more access to identity than we think, we just need to work together to organise it collectively.
"The Advertising ID Consortium is a great example. It has allowed independent tech partners to collaborate and create an open, standardised pool for cookie and device identifiers, ultimately enabling those on both the buy and sell sides of the industry to leverage people-based marketing (instead of just cookie targeting). I expect initiatives like this will ramp up next year. Beyond identity, I'd also encourage pubs and tech partners to push the envelope a little in 2019 – ensuring we're rewarding ingenuity, while simultaneously working to level the playing field."
James Prudhomme, Head of International, Index Exchange
Content creation investment will reap rewards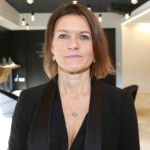 "Publishers across the World Media Group have seen a notable growth in online video, from both an editorial and commercial perspective, and that trend is set to continue. Those who have invested heavily in content creation studios will reap the rewards in 2019 as brands look for more creative and emotive ways to tell their stories.
"The evolution of AR/AI and 360 video technologies will play a part in driving revenue for publishers, enabling advertisers to literally transport customers to a destination or event; storytelling in an ever more engaging and impactful way."
Emma Winchurch-Beale, President, World Media Group & International Sales Director, Washington Post
The return of the news site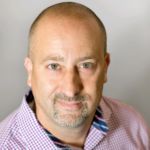 "In 2019, news sites make a comeback. The brand safety pendulum has swung to far for news and has hurt revenue for major publishers. The disinformation/low-quality junk sites are an issue, but to throw out the entire category due to the political landscape rhetoric is not a good business decision for advertisers.
"The news sites that are reporting what is going on will be rewarded, as the advertising community will recognise the value. Since news sites are seeing record traffic, and some brands are running away, other brands will run towards and thus help journalism."
Marc Goldberg, CEO, Trust Metrics
Telcos will drive mobile publisher diversification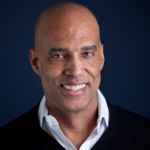 "Telecoms' OEMs and wireless carriers will become players in mobile content discovery, creating new opportunities and challenges for mobile monetisation. Thanks to unlimited data plans, half the time we use our phones we have no app in mind. Apple's News widget, Samsung's Bixby, ZTE's lock screen, Google's Discover, and top wireless carriers' enhancements to other Android devices, seek to capture this opportunity by making their devices seamlessly offer interesting content.
"The trend towards publisher content being discovered by new tech and UI/UX built directly into our phones will require publishers to understand and build monetisation strategies via these new telco-oriented opportunities."
Greg Wester, CMO, Mobile Posse
Increased investment for in-app inventory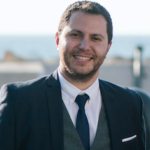 "In the realm of publisher monetisation technology, mobile continues to thrive – and gaming apps and video are leading the charge. With the twin accents on personalisation and transparency encouraging a flourishing data economy, smarter ad spend in 2019 will oversee the influx in investment for in-app inventory.
"Next year will witness a further move towards unified auctions, striving towards a fair marketplace. We will see all demand sources participating in a single auction at the same time, resulting in a level playing field between different classes of buyers. In turn, this will eliminate the 'waterfall' that exists in most mediation solutions for in-app inventory."
Shalom Michaeli, Director of Publisher Development Europe, Fyber
Publishers can't rely solely on ad revenue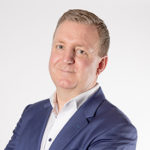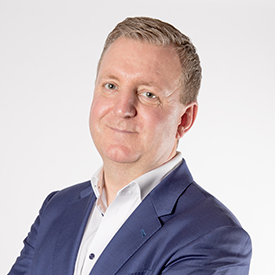 "Calls for a more transparent programmatic marketplace were heard throughout 2018, a topic of interest likely to extend into the new year. The industry, therefore, might expect to see accreditation requirements of these principles by mid-2019, delivering improved transparency at all stages of the programmatic chain. Technologies such as blockchain – which will remain an open conversation next year – will potentially provide more transparency to buyers. However, uptake of blockchain has been slow, so it may take some time before we see this technology emerge as a 'must have'.
"Moreover, publishers will struggle to survive on ad revenue alone in 2019. A diversified revenue stream will, therefore, become more essential, with e-commerce likely to deliver one of the most lucrative opportunities for publishers. Content created by publishers drives exceptional interest in consumer purchases, yet many remain unrewarded for this. So, could 2019 be the year publishers get paid more based on the value of their audience?"
Andy Evans, CMO, Sovrn
Leverage engaging, well-formed content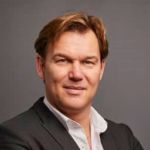 "Publisher monetisation technology is constantly changing and evolving to provide seamless and dynamic interactions between publishers, advertisers, and audiences – but the key factor determining the future for publishers hasn't changed. True value is driven by successful campaigns driving customer engagement. With consumers seeing an estimated 4,000 advertisements per day, a brand has to be able to stand out to be remembered, or risk being lost within the blur of others' advertising.
"Publishers that leverage highly engaging and well-formed content, without disturbing the user visiting the site, will see the best monetisation value. Brands want to be amongst the 10 to 15 ads people recall; and you have more of a chance of achieving this by creating visually pleasing content for the user. This will create an overall improvement in both engagement and revenue and give your brand a voice amongst the noisy world of advertising."
Eric Visser, CEO, JustPremium
MobileMonetisationPredictionsPublisherSupply Side