Why the Rise of Ad Fraud and the Fall of Brand Safety Needs to be Reversed
by Mathew Broughton on 8th May 2019 in News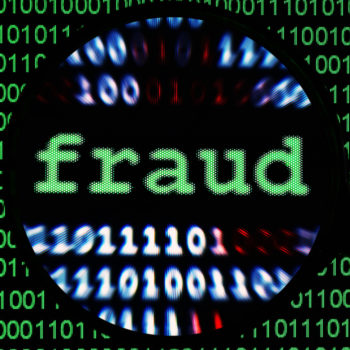 The ad industry has long struggled with a poor public reception, with trust in the industry at a low ebb, partly due to the high prevalence of fraud. Brand safety has therefore become a key issue for marketers, ensuring that their ads are published on appropriate platforms, and at a fair price.
Ahead of the 2019 Brand Safety Summit on Thursday 9th May, Julia Smith (pictured below), partner at The 614 Group, writes exclusively for ExchangeWire on how firms are proactively guarding against fraud and which safeguarding considerations need to be accounted for going forward.
It is not a question of whether there is an issue with fraud and brand safety; it is more a question of just how big an issue ad fraud and brand safety is to our industry. It's happening. That's the harsh truth but it does not need to be the reality, and there are ways of combating the problem and controlling fraud. The recent TAG report carried out by The 614 Group showed that working with certified partners, channels, and vendors reduced fraud rates across the European markets from an industry average of 8.99% to 0.53%. The situation is improving and collaboration within the industry has proven to be a crucial tool to combating fraud on a global scale. The ANA Bot Baseline report revealed that, while fraud attempts amount to 20-35% of all ad impressions annually, the amount of fraud that gets through and gets paid for is now much smaller. Ultimately, realisation, acceptance and action is the only clear route to creating a truly transparent industry.
So what is the stark truth of how ad fraud can mess with every aspect of marketing? How much damage is done to brands when they appear against inappropriate content? How can we win the fight against this endemic in our industry?
If the recent IPA Bellwether and AA/WARC reports are to be believed, advertising pounds are continuing to flood into the digital advertising space; taking advantage of the ability to connect with audiences and to leverage the expansive reach of premium digital display, video and mobile inventory. The answers as to how players across the ecosystem protect themselves from exploitation, while still enjoying digital's unparalleled user engagement, are becoming increasingly clearer.
Fraud concentrates around areas of digital that either have ad inventory which warrants high CPMs such as video, or mobile, where a high proportion of marketers spend is being directed. To take advantage of advertisers' demand for ads that visually, audibly, and emotionally capture audience attention, bad actors misrepresent lower-demand formats such as premium video and pocket CPM payouts. Video ad spend is projected to hover at USD$15.4bn (£11.7bn) in 2018; and while that budget constitutes only 45% of total ad spend, it's targeted by 64% of all ad fraud; according to a Forrester study. In-app spend reached USD$62bn (£47.3bn), capturing 80% of all mobile ad dollars, so it is no surprise that fraudsters are targeting this lucrative market; with 21% of mobile app impressions in 2018 indicated as fraudulent.
As ad fraud tactics evolve, they grow more innovative and spread to emerging channels. In-app fraud is especially prevalent because it is deployed in unprecedented ways, in a lesser understood space. While desktop bots are deployed through malware, in-app fraud is propagated through bad apps downloaded from trusted sources (i.e. the App Store, Play Store) — and the traditional, web-based detection methods, that have historically worked, are rendered inadequate. It is worth remembering that there's no catch-all fraud solution that can be lifted from desktop and grafted seamlessly onto mobile in-app, because web fraud and mobile fraud behave differently.
Video fraud techniques often involve misrepresenting placements or generating false impressions from fake users to collect lucrative CPM payouts. The most common types of video fraud occur when malicious supply-side players misrepresent their display units as video inventory in programmatic exchanges. For example, banner stuffing is when an ad network purchases a display unit like a banner for a low CPM, and, unbeknownst to the publisher, that ad network then stuffs a video unit into the banner and takes a profit by reselling the display ad unit as video inventory for a marked-up CPM. Pixel stuffing video units allows unscrupulous publishers to enjoy high CPM payouts while providing no valid engagement in return. Domain spoofing is when malicious publishers, usually associated with torrent or adult sites, hide their true domains and misrepresent themselves to upstream players as premium publishers.
Traditionally, general bots have deployed through malware embedded in software – essentially performing device hijacking on a mass, organised scale. Unsuspecting users download this malicious software, which infects their devices and renders video ads offscreen, thus simulating video ad views in the infected devices themselves.
With video CPMs driving such high profit, bad actors are willing to redeploy their legacy tactics to capture revenue from faster growing sectors of our ecosystem.
Though ad fraud continues to grow more prevalent, it's met by evolving machine-learning-based techniques, along with process-based and industry solutions like TAG, which you can leverage to obstruct bad actors' efforts. Let's not forget, that every player on both the demand and supply sides stands to gain from participating in reducing the ability of bad actors to exploit the ecosystem. Players that are maintaining clean, engaging digital traffic will be rewarded with more business and longer-running campaigns.
When considering actions you can take, it's useful to think in terms of a framework for proactive fraud protection, broken down into three tactics: prevent, detect, and remediate.
Prevent high-risk traffic from entering your system and diluting the value of legitimate ad traffic. Save yourself from bidding on expensive high-risk ad traffic that will potentially waste a significant portion of your ad spend.
Detect by leveraging pre-bid protection, which aims to catch all fraud before it enters the system. Evaluate traffic as it comes in from various sources, so you can also detect suspicious behaviours or patterns after the impression is delivered.
Remediate by analysing the data available from your prevention and detection efforts to implement processes to further optimise traffic quality.
Brand safety has been top-of-mind over the last five years as advertisers seek to balance their desire for scale with the need to maintain brand integrity. Headlines scream about incidents that force advertisers to pull ads from across the web and social channels. Consumers have become more vocal than ever about the ads they want to see, and the environment they want to see them in. And the digital industry has answered the call for more precise controls and more timely responses to threats to brand reputation. In the last few months, industry leaders have been coming together to set a framework for brand safety guidelines. But is that enough?
The supply chain has made positive steps to address brand safety concerns. Advertisers have faced multiple issues through digital advertising in recent years and some of the world's largest brands continuously pause advertisements on platforms such as YouTube because of brand safety incidents. The key consideration is not to avoid these platforms but to consider the issues when advertising on these channels, and to use third-party technologies and agencies that provides additional safeguarding. The advertising industry remains in a paradox, stuck between delivering highly-personalised messages that consumers want while protecting their privacy in the process. However, ever-changing regulations and interpretations make compliance difficult.
After an industry-wide meltdown in 2018, we have found the industry in a dramatically different state. But what exactly changed over the year and what still needs to change? There has been a significant shift in attitudes and solutions to the brand safety crisis and how effective use of new technology can be to the cure. Brand safety is empowered by technology; from measuring viewability to fighting ad fraud but the human element is still pivotal; both in the desire and the commitment to delivering brand safe inventory to continue to warrant marketers' spend and trust in digital advertising.