AA/WARC Report Q4 2018: Nine Consecutive Years of Growth
by Mathew Broughton on 3rd May 2019 in News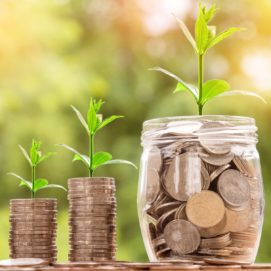 UK advertising spend reached a total of £23.6bn in 2018, representing a year-on-year increase of 6.3% and marking the ninth consecutive year of growth, according to the Q4 2018 Advertising Association/WARC Expenditure Report.
Report highlights
Q4 2018 growth totalled £6.5bn, a year-on-year increase of 5.7%. This also marked the 22nd consecutive quarter of growth.
Ad spend in 2019 is predicted to increase by 4.8%, reaching an estimated total of £24.7bn.
Growth is predicted to be faster in 2020, with a rate of 5.5%, taking UK ad spend over the £26bn mark.
Digital media dominates again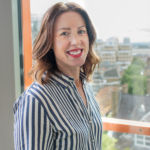 "As the UK advertising industry is forecast to complete more than a decade of continuous expansion, the industry is demonstrating strong resilience despite our uncertain political and economic climate. The report revealed that digital media dominates once again, accounting for over half of UK ad spend, and interestingly, social media and online video were highlighted as two key components to digital growth.
"This presents greater opportunities for advertisers, particularly as technology continues to evolve with faster broadband connections and 5G now joining the fray, it will become even easier to livestream video across any device. Our Trends report, based on research with over 6000 UK consumers, demonstrated that video streaming is predicted to be worth $70 billion by 2021. As live streaming is also now a main proposition on social platforms, it's clear that digital media continues to innovate, offering brands more opportunities to engage with audiences as a result."
Jo Lyall, MD, Mindshare UK
Space for DOOH to advance digital capabilities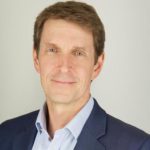 "As the UK advertising industry continues to grow, Out-of-Home (OOH) remains an essential part of that upward trajectory, demonstrating the value for marketers in investing in traditional brand-building activations. The report further notes that Digital Out-of-Home (DOOH) is predicted to grow a further 13% by 2020, showing there is space for the medium to grow and advance its digital capabilities.
Indeed, with increasing innovation, brands will be able to access digital inventory more easily, enabling advertisers to harness the power of context and location to deliver mass reach, amplified share of voice and brand fame."
Stuart Taylor, CEO Western Europe, Kinetic
Advertisers focusing on tailored messaging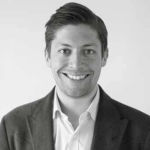 This latest report shows consistent year-on-year growth for the UK advertising industry with adspend forecast to increase by 4.8% further this year. Once again, digital media is a main driver of growth in almost every channel, and with it being almost entirely data-driven, it's clear that advertisers are focusing on being able to tailor their messaging to users based on their digital footprint.
It's therefore important that marketers continue to leverage data-driven insights from consumer behaviour to drive through cross-channel campaigns and a connected media strategy. Indeed, as search makes up the largest proportion of adspend in the UK, it's unsurprising to see a market shift towards delivering a people-based marketing approach, serving relevant, valuable content to consumers at a time that is best for them.
Tom Byrne, SVP agency services, Merkle EMEA
Growth testament to continued innovation and embracing of change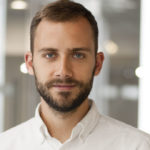 "This is a fantastic illustration of the sustained growth of our industry. This is notably driven by digital media and digital variants of traditional media which is reflective of both changing consumer behaviour, but also a recognition of the benefits this media can bring to businesses of all sizes.
"This growth is testament to the continued innovation and embracing of change that exists in digital advertising and one set to continue at pace."
Tom Manning, Head of Consultancy & Technology at ForwardPMX
Results offer reassurance for international publishers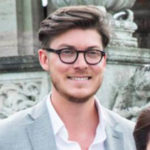 "In an industry where we are seeing a decline in popularity amongst traditional publishers, advertisers are hungry for new platforms and audiences to engage with. These results offer reassurance for international publishers who are considering expanding into the UK, and an exciting opportunity for new media digital brands, such as Bustle, to maximise on this growth within the industry.
"It's put us in a great position to be able to work with advertisers with an increased budget, resulting in a quicker growth strategy and forecast up to 2020."
Jack Gillespie, Vice President, Bustle UK
Reason to celebrate creative video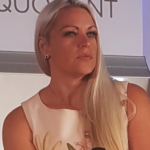 "Overall UK adspend rose 6.3% year-on-year which is the strongest rate of expansion for the UK ad market since 2015; showing that despite concerns over the UK ad market in the uncertain Brexit climate, ad spend is on the up. The largest single increase is in VOD that is seeing 2.2% and 26.3% forecast growth in 2019 respectively meaning this is now an essential part of the TV advertising landscape.
"As we are celebrating 25 years since the first digital ad ran, I hope that we will also see a reason to celebrate innovative creative video executions and formats. The fact the some of the most well remembered ads came from the early 2000s or event late 1990's,(Reeboks; Belly's gonna get you as an example) speaks volumes about the shift away from creating the wow factor. Let's hope that 2019 sees a correlation between increase in ad spend with a rise in unique, engaging and stand out creative."
Jenny Stanley, MD, Appetite Creative Solutions
"Despite a number of challenges, the growth for 2018 and the predicted figures for 2019 are hugely positive, and demonstrates the strength of the industry as a whole. With online advertising spend continuing to grow, it's important to factor in quality over quantity when serving ads to consumers.
Publishers key for brands working independently of social platforms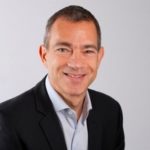 "As we go into the rest of 2019, we're starting to see more brands focussing on first party data rather than relying on third party data through Google and Facebook, this is mainly due to GDPR compliance and other factors like brand safety. Ultimately, brands will be looking at working independently of the big social platforms, perhaps with publishers specifically in a very strong position as they offer quality premium audiences with accessible and actionable data insights."
David Gosen, CCO at Cxense
TagsAdvertising