The State of Play in APAC: Q&A with Janette Higginson, Index Exchange
by Mathew Broughton on 28th Aug 2019 in News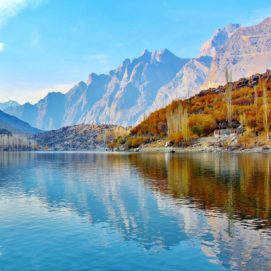 In association with Index Exchange.
In this exclusive and wide-ranging interview with ExchangeWire, Janette Higginson (pictured below), buyer development director at Index Exchange, discusses a wide variety of industry topics focusing on APAC, ranging from the popularity of private marketplaces to the sell-side's role in combating ad fraud.
Why are private marketplaces so successful in APAC compared to other regions? Do you see their popularity being maintained in the coming year, or will alternative buying methods such as header bidding gain more of a foothold in the market?
We are seeing great success, not with just private marketplaces, but with very strategically and custom-built buying structures designed to connect the buy and sell-sides at scale. It's important to really listen to the needs of buyers and then bring those opportunities back to sellers. For example, our team hears a lot of buy-side requests for greater consolidation, intricacy and rate control, as well as increased reporting transparency. Matched with zero buy-side fees, the systems and PMPs we've created are designed to provide exactly that, and they're proving to be extremely supportive to all of our buy-side partners.
In terms of header bidding, these structures are not mutually exclusive. Many custom marketplaces — Index's included — are built on header bidding technology, providing buyers with the curation they require at scale.
Have user match rates improved over the past year? Are efforts, such as shared ID initiatives, working to improve user identification?
Absolutely. Without exception, shared ID initiatives have boosted match rates and improved our capacity for serving the right ads to the right users.
For Index specifically, we've watched match rates soar in the regions in which our Identity initiatives are live. For instance, our partnership with The Trade Desk and integration of their Unified ID Solution has yielded match rates of nearly 99 percent, while our integration of LiveRamp's IdentityLink brought a daily high of 110 million user matches across 8 billion bid requests. There's no doubt these solutions are working, and we can't wait to bring the same results to our partners here in APAC.
How have Index Exchange and companies within the region reacted to recent initiatives from Google and Apple to limit the scope of third party cookies in Chrome and Safari respectively?
I can't speak for other companies, but at Index, we feel restrictions to third-party cookies mark a truly positive sea change for the industry. The shift away from third-party cookies is disruptive, yes, but it's also an impetus to collaborate on Identity-based solutions, ultimately bringing greater match rates to marketers, more monetisation opportunities to publishers and delivering a more seamless experience to the end-user.
As restrictions on third-party cookies have increased, Index has redoubled its efforts to support these types of solutions. Our end goal is to support trusted, premium publishers across what we call the 'trusted web.'
What steps can independent ad tech providers and publishers take to recoup some of their market share lost to the major platforms, such as Google and Facebook?
As independent tech providers and publishers, the onus is on us to continue collaborating on a common Identity framework, as mentioned. We need to flip the system on its head a bit — especially with browsers cracking down on third-party cookies — and ensure that premium, independent publishers are gaining, rather than losing, opportunities to monetise content.
At present, the majority of addressable advertising budgets are pouring into the walled gardens — a challenge no one tech partner or publisher can take on singlehandedly. We must continue to pool our resources and build Identity-based solutions in order to enable addressable advertising opportunities for publishers and buyers in the trusted web.
Further, consumers — particularly those in Australia — are increasingly concerned about data privacy; something the walled gardens don't have the greatest reputation for protecting. If we're truly going to support and protect consumers, we need to support the publishers they most trust. And common Identity solutions are the only way forward.
What measures are the sell-side taking to combat the rising cost of fraud, now estimated to cost the industry USD$42bn (£33bn)?
Ad fraud is a serious issue in our industry. No one wants to buy fraudulent inventory, and exchanges with fraudulent impressions are no place for a premium publisher, so it's important the sell-side to work to tackle this issue head on.
To start, I'd say abiding by IAB regulations and incorporating ads.txt solutions is one of the clearest, easiest ways we can combat ad fraud on this side of the ecosystem. It's not an all-encompassing solution, but ads.txt has made it much more challenging to falsify domains. It has also helped ensure that exchanges are held accountable for their partners. There's more work to be done, yes, but it's certainly a step in the right direction.
What are the key opportunities over the coming year for publishers and how can they take advantage of these? Are there any emerging trends specific to the APAC region that are not as prevalent in global markets?
In exchange partners, publishers have access to a voice of trusted consultation. I expect the relationships between publishers and their exchange partners and teams will continue to tighten, particularly as wins and key learnings are celebrated. Further, conversations around Identity — and the buy-side's push for greater Identity-based buying offerings — are some of the most transformational discussions we're having and opportunities we're seeing right now.
What's unique in the ever-dynamic APAC region is the engagement we're seeing on the buy and sell-sides — the true interdependence. We see both sides of the ecosystem leaning in to listen to each other and build solutions together. As a result, I think the uptake of Identity-based trading will come naturally. Remaining nimble in a market that's so diverse in terms of market and tech maturity will also allow exchanges to build a heightened level of trust with their partners.