OOH Sees Recovery in Australia; Programmatic Demand Shifts from Linear to CTV
by Grace Dillon on 11th May 2020 in News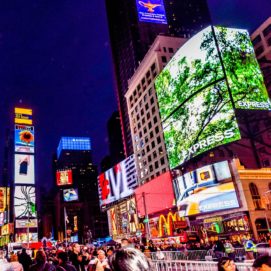 In today's ExchangeWire news digest: out-of-home advertising begins to recover in Australia; analysts find programmatic buying demand is shifting towards CTV from linear; and Disney Advertising Sales opts for virtual video pitches to media agencies.
OOH sees recovery in Australia
Out-of-home (OOH) is beginning to see signs of recovery in Australia. The sector had experienced record lows last month as Coronavirus-induced lockdown measures kept the majority of the country's population confined to their homes. However, with lockdown measures set to ease in the coming weeks, OOH is seeing encouraging gains.
OOH saw its worst performance during the first week of April, with weekly total average reach dropping to 54% and total contacts falling to 67%. However, as the number of cases in Australia has begun to fall, growth in OOH has been evident, with reach increasing by 26% and contacts by 18% as of 3rd May.
QMS, which reported the fluctuations in OOH's performance, has asserted that the impact of the virus differed depending on medium and region: reach and contacts for suburban OOH had fallen by 41% compared to 34% for regional. OOH in Victoria proved to suffer most out of all the other states, seeing a 58% decline compared to 39% in Western Australia and 45% in Queensland.
"Understanding how each state's enforcement of restrictions and its effect on OOH audiences allows accurate forecasting for how they will bounce back," said Christian Zavecz, general manager of strategy at QMS.
Investors bank on CTV as programmatic demand grows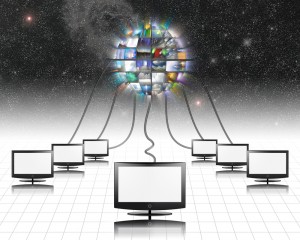 Programmatic ad buying is predicted to weather the storm of COVID-19 as growing connected TV (CTV) usage opens the door for higher demand for ad space. Investors are keen to place their bets on demand-side platforms (DSPs) that form part of the CTV ad marketplace as subscriber numbers boom.
Despite a sharp decline in ad spending as the economic fallout of COVID-19 sees brands tighten their belts, advertisers still opted to spend on CTV inventory. The result, according to Needham & Co. analyst Laura Martin, has been a stabilising of the "spend downdraft."
Michael Levine, analyst at Pivotal Research Group, asserted a similar stance, stating that the firm's research has made it "incrementally more bullish around CTV being a real breakthrough next year."  A poll undertaken in March by Pivotal found that 58% of the ad executives and media buyers surveyed expect their programmatic ad spend to return to their pre-Coronavirus levels once the pandemic has passed. It will be worth keeping an eye on this to see if this turns out to be the case.
Disney Advertising Sales sets up virtual presentations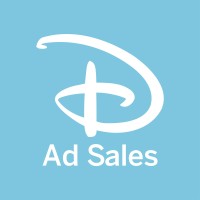 Disney Advertising Sales is gearing up to present "virtual roadshows" as an alternative way of pitching its advertising capacity to media buyers and clients. Disney Advertising Sales division, which sells time for Disney's TV networks and platforms, including ABC Television Network and ESPN, will conduct individual 30-minute video presentations for each of the six big media agency holding firms, as well as one specifically for clients and small agencies.
The roadshow will take the place of the usual live presentations, which take place across New York during the spring time. The majority of TV networks have cancelled their upcoming live presentations, as the Coronavirus, which has caused particularly severe damage to the host state, continues to keep people at home.
The presentations will take place from 26th May to the 1st June, and will showcase Disney's video content for the upcoming TV season, including content focussed on Disney's premium streaming service, Hulu. Disney Advertising Sales executives reportedly opted for the alternative because they believe it will be more engaging for executives, as virtual meeting groups are smaller than the usual large pitches.