US Prepared to Take Google to Court; US TV Groups to See Serious Fall in Q2 Revenue
by Grace Dillon on 18th May 2020 in News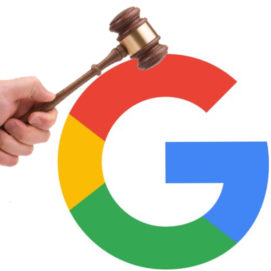 In today's ExchangeWire news digest: the US government is reportedly gearing up to take Google to court over its monopolisation of the digital ad market; US TV groups prepare to see serious revenue losses during this quarter as companies continue to rein in ad spend; and analysts warn marketers to get ready for the end of the pandemic if they want to stay afloat.
US government prepared to take Google to court over anti-competitive behaviour
Google could soon find itself in the midst of a legal battle after reports surfaced that the US government is preparing to sue the tech giant. The government is allegedly building a case against Google for 'anti-competitive' behaviour, which has seen the search engine effectively 'monopolise' the digital ad market.
According to sources, the Justice Department and a group of state attorneys are getting ready to file an antitrust lawsuit against Google, and are pushing for the case to be heard within a matter of months. Those involved have stated that the objection of the case is to examine Google's network and investigate the extent of its advertising operations.
The Alphabet-owned tech giant is already under investigation by state attorneys from across the entire US, which launched an anti-trust probe to examine the firm's dominant presence. Google was also penalised by the EU's anti-trust regulators last year for abusing its position in the market, and fined €1.49m (£1.3m).
Whilst evidently not Google's first brush with regulators over its market presence, it will be fascinating to see how the US builds its case against the tech giant, as well as the impact the suit will have on its market presence.
US TV stations brace themselves for serious Q2 losses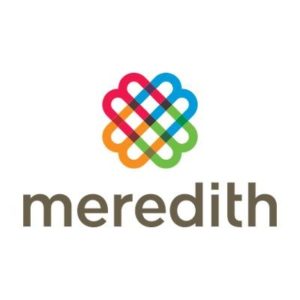 A recent earnings call has indicated that US television groups are experiencing drops of between 35% and 40% in ad revenue this quarter. Media firm Meredith Corporation stated that its TV groups have seen their income from digital advertising fall by 40%, with only revenue from political advertising remaining steady.
The decline in revenue comes despite a rise in viewing figures. Meredith Corp's news channels have reportedly seen increases in viewership, with a 35% growth in its early evening news programs and its late-night newscasts up 10%.
The unsettling trend has taken off in response to the economic downturn cause by the Coronavirus. Meredith CEO, Tom Harty, stated that his firm is experiencing more rapid and serious decline than it did during the financial crisis of 2008, which saw Meredith's initial advertising revenue plummet by 30%.
Competitors Nexstar and Sinclair Broadcast Group have reported similar experiences, seeing much of their core advertising decline whilst news viewership increased. CEO of Nexstar, Perry Sook, stated that many advertisers have postponed their advertising campaigns until Q3 in the hopes that the economy will have returned to some state of normality by then. "We are braced for a pretty sobering second quarter," he stated.
Analysts stress the need for advertisers to organise their post-COVID strategies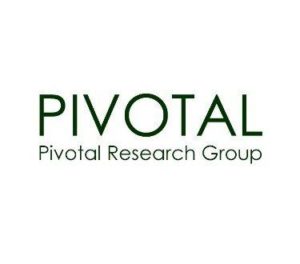 Analysts are warning advertisers that they need to organise themselves for a post-COVID market if they are to survive the end of the pandemic. The urgency for a strong strategy has been driven in part by a fall in the cost of digital ad space; despite an increase in online shopping caused by restrictive lockdown measures, shrunken demand has made digital inventory cheaper than usual.
Bargain ad space has proved particularly beneficial to smaller brands, with some also capitalising off of Google's free product listing offering on its Shopping platform. But what the measure by Google, undertaken to snatch brands from competitor Amazon, truly emphasises is that post-pandemic recovery will be driven by e-commerce.
As we recently reported, direct-to-consumer (DTC) brands have proved to be a beacon of hope as other businesses pull their marketing spends, have used the reduced ad prices to their advantage, further cutting out third-party retailers. This has proved beneficial to these firms by not only saving them between 30% to 40% on inventory spend, but also by providing a higher return, according to Pivotal Research Group, which carried out the analysis.
Whilst DTCs experience a boon, retailers must now focus adapting if they are to survive.