Former Grapeshot SVP Kevin McElroy Brings Illuma's Cookieless Targeting to US Traders
by ExchangeWire PressBox on 11th Jun 2020 in News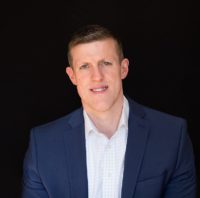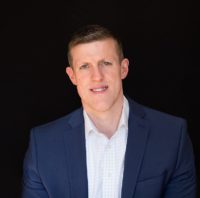 Illuma Technology, the British independent contextual AI specialist, has expanded into the US with the appointment of New York-based Kevin McElroy as chief revenue officer.
Kevin is former SVP North America of Grapeshot, the contextual ad tech company which was acquired by
Oracle in 2018. In the role, he developed the commercial team in North America and successfully penetrated the competitive brand safety market, ultimately building a client list of Fortune 500 brands. Kevin has also worked for social media advertising company Blinq Media, which was acquired by Gannett in 2012.
Illuma was established in London in 2015 by computer scientists from Cambridge University, UCL and Imperial College. Its moment targeting technology works by reading the real-time contextual signals driving attention and engagement in order to identify new target audiences. The technology takes a bottom-of-the-funnel-up approach to finding new users, rather than top-down, and it significantly increases qualified reach and brand uplift by finding large new online audiences when they are most likely to be receptive to brand messages.
Illuma works without relying on personal data or cookies and is compliant with the GDPR and CCPA. Its privacy-friendly technology is already being used extensively by traders on Blue Chip brands across a growing number of major European trading desks.
Kevin has been tasked with growing an Illuma team in the US while driving both platform integrations and agency adoption as the industry transitions to a cookieless future.
Kevin said: "I am incredibly excited about the global opportunity that exists for Illuma. With the seismic changes currently happening in digital advertising, our technology is well-positioned to fill much-needed gaps for clients. Our industry is always thirsty for unique offerings which deliver concrete results and transcend the hype - Illuma checks those boxes."
Illuma co-founder Peter Mason said: "Kevin joins Illuma at a pivotal moment when the industry is urgently seeking alternatives to cookie-based targeting. His experience makes him ideally placed to grow Illuma's offering in the US and we're incredibly excited about working together and bringing our unique technology to US traders in the months and years ahead."

illuma
illuma is a British company at the forefront of contextual AI in programmatic advertising. The illuma technology identifies the real-time content consumption of brand's unique audiences, finding patterns in the page contexts that drive high quality...
Powered by PressBox
Ad TechCookiesDigital MarketingTargetingUS