Google Loses €50m GDPR Fine Appeal; Snap Reveals Plan for Challenger Digital Platform
by Grace Dillon on 16th Jun 2020 in News
In today's ExchangeWire news digest: Google loses its appeal against last year's ruling by French data authority CNIL, which saw the tech giant penalised for breaking GDPR legislation; and Snap announces that it is planning to build a new digital platform to rival Facebook, Apple, and Google.
Google loses €50m GDPR fine appeal
Google has lost an appeal against a fine issued by France for non-compliance with the General Data Protection Regulation (GDPR). The result came on Friday (12th June), when the Conseil d'Etat (Council of State) ruled in favour of France's data protection agency, the CNIL, which imposed the fine on the tech giant in January last year.
CNIL reprimanded Google after a series of complaints were filed by non-profit groups La Quadrature du Net and None of Your Business. The firm was penalised for using an opaque and unclear process for gathering data, which failed to sufficiently inform users of how their information would be used. However, the most significant transgression identified by CNIL was Google's use of personal data for advertising purposes without having any legal justification for doing so.
The search engine appealed the €50m (£44.8m) fine, arguing that French authorities have no jurisdiction over its European headquarters and stating that it feared that sanctions would affect "publishers, original content creators and tech companies in Europe and beyond."
With the final ruling on the case expected this Friday (19th June), it remains to be seen just how much of an impact this loss will have on Google.
Snap reveals plans for a challenger digital platform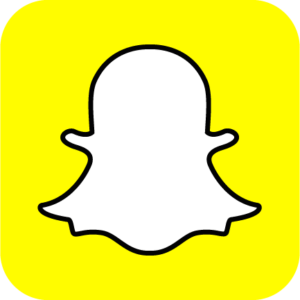 Snapchat parent firm Snap has announced its plans for a new digital platform. The offering will include an app store, expanded game offering, and an augmented reality (AR) facility for external developers.
The plans mark a move by the photo-sharing social media platform to position itself as a serious contender against Facebook, Google, and Apple. Snapchat is already the third-largest social network in the west, with daily users climbing to 229 million. At present, only Facebook and its sister platform, Instagram, have more users.
According to Snap co-founder and CTO Bobby Murphy, the AR aspect will be the prospective platform's core focus: "We're at the early stages of seeing AR and the vision of the camera being the centre of computing coming together," he said.
Announcing the plan at Snap's annual developer summit last week, the firm also revealed its aspirations for the new platform to facilitate "more utility-based AR", and for its camera platform to replace the smartphone home screen as users' default start point.
Should the platform be a success, Snapchat could become the west's closest match to Chinese "super-app" WeChat. It's clear focus on AR could provide a new avenue for Snapchat to become a significant threat to the incumbent social media heavyweights.
IAB study reveals US media buyers' priorities as COVID recovery begins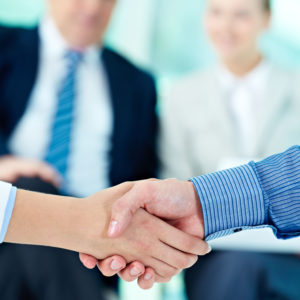 A study into the impact of Coronavirus on advertising spend carried out by the IAB has found that nearly three quarters of US media buyers think NewsFronts will be crucial for advertising.
72% of respondents to the COVID Impact on Ad Spend 2020: The Transformation of the Television Marketplace survey said that NewsFronts have become more important than they were before the crisis, yet 39% believe that combining them with Upfronts will enhance performance.
The study analysed the purchasing information of media planners, media buyers, and brands from the period of 29th May to 8th June this year. Examining the current concerns of media buyers, the survey also revealed that a lack of transparency is particularly alarming, and identified a demand for greater flexibility around timings and cancellations of campaigns.
Furthermore, the survey implied that buyers will continue to shift their ad spend away from linear TV in favour CTV and OTT, which have grown significantly throughout the crisis. This result is the latest in several pieces of research to identify a noticeable decline in linear TV, which has been hit particularly hard by the suspension of live sport and awards season due to COVID-19 lockdown measures.