TCF 2.0: Waiting and Hoping is Not the Right Strategy
by Grace Dillon on 10th Sep 2020 in News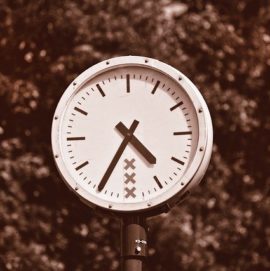 With the transition to the latest version of IAB Europe's Transparency Consent Framework (TCF v2.0) now complete, some are optimistic that a new era of digital marketing is fast approaching. However, with user data still playing an integral part in many businesses' marketing strategies, industry figures must recognise that TCF v2.0 is not the end, but the beginning, of a transformation towards an ad landscape that puts privacy first. Anna Schenk (pictured below), managing director, EMEA at Semasio, writes about the impact of TCF v2.0 and outlines some of the strategies advertisers can adopt to build on the move towards transparency.
The digital marketing industry is facing an important update: a new common standard has been introduced, giving website users more control over their personal data and more transparency in the processing of this data for advertising purposes. The standard, known as the Transparency and Consent Framework, or TCF, is not new in itself. It was introduced in 2018 by the European digital marketing industry association IAB Europe. The aim of the initiative was to create a common, GDPR- and ePrivacy- compliant standard for the collection and use of personal data. TCF 2.0 is the new version that ensures even more data security, control and transparency for the benefit of users. This poses new challenges for the digital advertising business. New targeting strategies are required with which companies can reach their target groups online even when the cookie yield is meagre. But even in the face of the foreseeable slump, many advertisers, marketers and publishers are still sticking to current online marketing strategies that have always been strongly oriented towards users' personal data. This is not a good strategy.
TCF 2.0 – What's changing for the digital advertising industry
The new version of the TCF sets out ten specific purposes for the processing of personal data about which users must be informed and to which they must give their consent. Relevant for the advertising industry are: the storage of information on devices, ad targeting according to targeting criteria, personalised ads, measurement of ad and content performance, market research and product development.
In addition, the new version allows the mapping of legitimate interest as a legal basis for the various uses. With the entry into force of TCF 2.0, users will be able to object to the collection of data on the legal basis of 'legitimate interest' for the relevant purposes.
In this way, the new framework gives consumers more flexibility in giving their consent to the processing of their data. In the future, they themselves will decide whether and how publishers and third-party providers on websites may use and process their data. Third party providers are embedded technologies such as ad servers, tracking tools, sell-side platforms (SSPs) and demand-side platforms (DSPs). These are needed to make programmatic advertising campaigns with user-based targeting work.
TCF v2.0 gives website operators more control and flexibility over integration and collaboration with technology partners. New features allow them to determine on a per-provider basis whether and how they can process data from their website users.
Google has already committed to the TCF 2.0 framework. Google's participation will certainly help to ensure that the standard will soon become widely accepted throughout Europe.
What the changes mean for the digital advertising business
With the new framework, providers of programmatic advertising solutions (i.e. those who process personal data), are more dependent than ever on the consent of users to process data. This is because in the future they will have to give their consent to the use of their data for the various purposes.
The big challenge is that we will see a decline in the number of users to whom we can deliver personalised advertising and measure success accordingly. How high this decline will be and how it will develop in the coming months after the switch to version 2.0 depends on how the framework establishes itself in the market, what legal requirements we will receive in the future for the design of the query banner and how these will be implemented by the publishers. Initial experiences of our customers from countries where guidelines for the design of the banner already exist show that, for example, consensus rates can fall to as much as 50% if the possibility of rejecting the data usage is designed as prominently as the approval. In the future, a user who has not given consent to the use of his data can no longer be included in many scenarios of digital advertising.
Therefore, wait and see is not a good strategy for the digital advertising industry if it wants to continue to reach the right target groups, regardless of how many users can be identified via cookies. The new framework now calls for advertising solutions that are not relying only on personal data and, above all, are flexible to adapt to the new circumstances. We must be able to continue reaching the right target groups in the future, regardless of how many users we can identify via cookies.
Sustainable targeting strategies
Whether it is the introduction of TCF 2.0, a new court ruling, or browser providers who intervene in the market from a regulatory point of view, modern targeting strategies know about the transience of the notorious cookie and free themselves from the fixation on personal user data that has been prevalent in digital marketing for so long. Large providers, such as Google, Facebook, and Amazon, are trying to solve the problem for themselves by establishing login areas and over time have built up a large pool of first-party data and are able to identify their users across devices.
At Semasio, we focus on a unified semantic approach that allows to flexibly adapt to any market conditions and reach desired target groups, independently of their browser settings and login data. We analyse the context of a page to understand both – the page and the user who consumes it. This means that users who have given their consent for their personal data to be processed can be assigned to different target groups based on their surfing history, and campaigns can be launched accordingly. Users from whom we do not have their consent can be reached directly on specific pages based on the content they are consuming at the time of the advertising play out. Furthermore, users who have given their consent can be used as a learning basis to analyse their browsing habits and target pages where the desired target group is most likely to be found. In this way, audience and contextual targeting can be seamlessly combined in a unified strategy and one becomes resistant to any changes on the user side.
This enables advertisers to react flexibly to any market development and reach the right target groups successfully without relying on cookies.
Conclusion
The digital marketing industry is not only called upon to rethink, but also to react – to move away from relying exclusively on cookies towards new ways of addressing target groups with as little wastage as possible. The industry is doing itself a great favour, because its bad reputation with consumers, which is reflected in the use of adblockers (among other things), stems from the fact that personal data is used in a way that isn't transparent. A reorientation in favour of data protection can therefore also result in a reassessment of advertising by consumers. If the ads played out then also offer added value, then the digital advertising market has a promising future.
TagsAd TechCookiesDataPrivacyTargeting