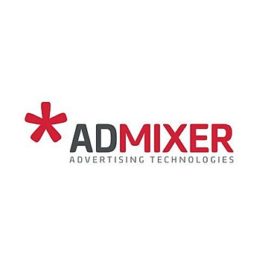 Admixer.Network is a comprehensive ad serving and management platform for large publishers, media houses and ad networks. It is an enterprise-level solution for businesses that own multiple media assets or manage a variety of supply providers. From this moment on, Admixer.Network is also offering ad serving functionality for app developers or publishers who operate apps in addition to their websites. 
About Admixer.Network
Admixer.Network provides a toolkit for customers to effectively deploy ad spaces, measure their performance, thus flexibly managing supply, both owned and external. The platform also gives extensive functionality to connect and prioritise own, direct, and external demand sources (e.g. for Advertisers you, as a Network manager, can set up Trade Desks to strike private deals on premium inventory). 
It offers capabilities of a Custom DMP that allows publishers to gather user segments and sell them directly or programmatically. Among other perks of Admixer.Network is the unique library of ad templates and formats, Admixer.Creatives, a video/audio player with extensive advertising options and content hosting –  Player.best, and lots of other modules. 
With the new update, publishers can now manage the supply from both websites and mobile apps through a single interface. Thanks to the newly introduced SDKs for iOS and Android, media owners can connect mobile demand sources:
from their own Network

from Admixer.SSP 

from other demand platforms through mediation 
Admixer SDKs for app developers provide capabilities to optimise ads and demand sources in mobile apps through Admixer.Network. 
Versatile mediation solution 
The mobile advertising market is fragmented, and oftentimes app developers could not monetise all of their inventory with one solution. That is where Admixer comes to the rescue, with its flexible solution that can easily be customised for the particular business's needs, and add various demand sources.
Admixer SDK can be configured to fit the needs of particular apps and its audiences. 
It may be a primary SDK for your app but shows ads from other networks through Admixer SDK mediation. App publishers are able to plug-in several SDKs as an additional demand partners: 
AdMob

MoPub

AdColony

Appodeal

Chartboost

Fyber

InMobi

IronSource

Smaato
The list of available demand partners is constantly updating. 
Alternatively, you can use Admixer as an additional monetisation source to supplement your existing main SDK. Admixer.SSP has an abundance of demand for niche audiences.  For instance, the company has a constant direct demand for user segments from Central and Eastern Europe.
If you have unique audiences that remain unsold with your primary partner, Admixer can provide diverse additional demand and monetise your assets. Through mediation you can show Admixer ads inside SDKs of: 
Ad formats 
Android app developers can set up and monetise ad units in several formats: 
Banner

Interstitial

Rewarded video

Native ads

Instream
For the App Store publishers, Admixer network offers the following options: 
The list of available ad formats is constantly updating. 
Open Measurement SDK 
Admixer.Network also provides integration with Open Measurement SDK (OM SDK). It is an IAB standard that enhances the measurement of mobile in-app ads by third-party viewability and verification vendors. Compliance with IAB standard eliminates redundant and costly custom integrations of measurement vendors' SDKs.
The OM SDK allows buyers who work with 3rd party viewability providers to include viewability tracking alongside their in-app ads.
For publishers, OM SDK provides several significant benefits. First of all, it demonstrates transparency and cultivates trust from buyers aiming to run ads on a particular app. Elena Podshuveit, chief products officer at Admixer elaborates that, "it is an additional indicator for advertisers that they're reaching real people and that their creatives are engaging users".
Second, more measurable inventory presents additional value to advertisers and can be  appraised higher in auctions.
Read more about Admixer.Network and its capabilities for app monetisation here.

Admixer
Admixer is an independent adtech company, providing full-stack programmatic solutions for all market players. Since 2008, the company has been developing an ecosystem of interconnected products to meet the needs of both the buy- and sell-side. The Ad…
TagsAd ServerAd TechAppsMobileMonetisation