COVID-19 Sees Half of UK Marketers Planning to In-House Digital Capabilities
by ExchangeWire PressBox on 26th Oct 2020 in News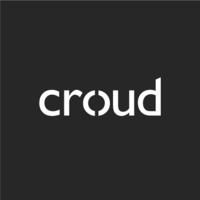 A new report from digital marketing in-housing specialist, Serpico by Croud, conducted by global research house Censuswide, has today revealed the effects of the pandemic on businesses' plans to in-house digital marketing capabilities. Serpico surveyed 210 senior digital marketing decision-makers in the UK and US in September 2020, and found that, since the pandemic hit in March, nearly half (49%) of UK marketers are planning to move digital in-house, compared to 40% of US marketers.
Despite this growing propensity for in-housing, half (51%) of UK respondents say they lost in-house digital talent in some capacity due to COVID-19; 57% to redundancy, 43% to furlough and 35% as individuals quit their roles, opening up questions as to where talent will be sourced from in future.
Bigger businesses lost out the most, with 61% of those with 250-500 employees saying they'd lost in-house digital talent. These statistics sit starkly next to the perceived barriers of in-housing digital marketing, with many stating that the biggest barrier in the UK continues to be finding the right talent (39%), followed by the potential for more budget cuts (38%) and then ability to scale company culture to an extended team (35%).
To mitigate this, 29% are planning to in-house with the support of an agency, whilst 20% said they'd be moving away from agency support altogether. Just 12% are planning on in-housing less and moving towards agency support entirely.
Ben Knight, CEO and co-founder of Serpico by Croud, said of the results: "The COVID-19 pandemic has accelerated the trend of in-housing, bringing with it new cultural changes that make the idea of in-housing more appealing. With the pandemic catapulting digital development five years ahead of schedule, ownership of data has never been more important for brand marketers, as is the need to have in-house experts to make sense of it all. Additionally, a recession acts as a catalyst for change, with brands taking a step back to review activity.
"There are, however, unique challenges to in-housing, particularly with regards to finding and keeping quality talent, the uncertainty surrounding future budget cuts, alongside their ability to scale company culture in our work-from-home world. Brands should look to work with partners that can help mitigate risk and scale resources up and down with ease."
To download the full report and analysis of the results, please click here.
Covid-19Digital MarketingMartechUKUS