Alphabet Reports Blistering Q4 Revenue Results; IPG See FY 2020 Revenues Slip
by Grace Dillon on 11th Feb 2021 in News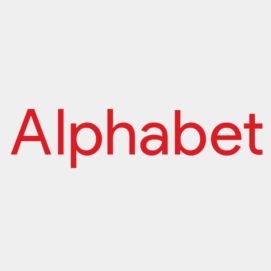 In today's ExchangeWire news digest: Alphabet Inc. achieves better-than-anticipated revenue results for Q4 2020; IPG sees financial results fall 4.8% for the financial year 2020; and it's revealed that Fox Corp. has high expectations for their ad-supported streaming service, Tubi.
Google and YouTube parent Alphabet sees Q4 ad revenue resurge
Leading tech company Alphabet Inc. have reported better-than-expected ad revenue results for Q4 2020. The firm saw revenues from ad sales soar to USD $56.9bn (£41.2bn) over the final 3 months of the year, driven largely by the impressive performances of subsidiary platforms Google and YouTube.
Video platform YouTube saw ad revenue surge to USD $6.9bn (£5bn), up from USD $5bn (£3.6bn) in Q3 and USD $4.7bn (£3.4bn) in Q4 2019. Revenue generated from Google search also increased, growing from USD $27.2bn (£19.7bn) in Q4 2019 to USD $31.9bn (£23.1bn) in the same period of 2020. Google Cloud also revenues rise, although operating losses also increased slightly to USD $1.2bn (£896.9m) from USD $1.2bn (£860.7m) the previous year.
Nonetheless, the tech behemoth celebrated a largely successful Q4, with earnings per share exceeding the expected USD $15.90 (£11.50) to close the year at USD $22.30 (£16.13). The results, coupled with a total net income of USD $15.2bn (£11bn) boosted Alphabet's already-soaring shares by a further 6.5%.
Yet the firm appears determined not to let the figures get to their heads, with CFO Ruth Porat saying that Alphabet "remain focused in delivering value across the growth opportunities we see." It remains to be seen how these staggering results will influence ongoing antitrust probes into big tech.
IPG financial results slip 4.8% in 2020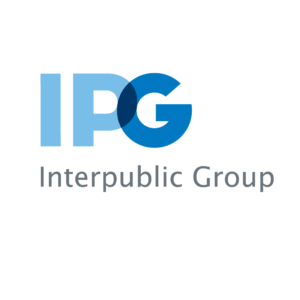 Advertising giant Interpublic Group (IPG) have published their results for financial year (FY) 2020. Net revenue for the year stood at USD $8.1bn (£5.9bn), down from USD $8.6bn (£6.2bn) in 2019, whilst total full year revenue sank from USD $10.2bn (£7.4bn) to USD $9.1bn (£6.6bn).
Decline was notable in the final quarter of last year, where net revenue and organic changes both fell by over 5% (6.1% and 5.4% respectively). The Asia Pacific (APAC) region saw Q4 organic net revenue tumble 17.4% to USD $223.1m (£161.4m), whilst FY 2020 organic net revenue slumped 13.6% to USD $10.5m (£7.6m).
Despite the declines, IPG CEO Philippe Krakowsky said that the firm is determined to come back strong from a challenging year. "Our focus remains on mitigating the impact of the health crisis on our clients, our business, and most important, our people. […] Heading into 2021, we are confident of the strength and competitiveness of our offerings, the talent within our group, and the value that our services can deliver by ensuring that clients' businesses and brands thrive in the digital economy."
Fox Corp. reveals predictions for Tubi growth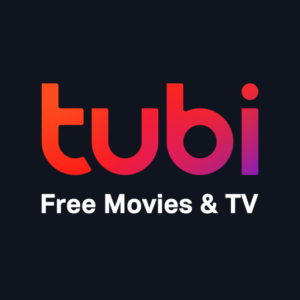 Media heavyweight Fox Corp. have revealed some forecasts for their free, ad-supported streaming service Tubi. During a recent earnings phone call with analysts, the firms's executive chairman, Lachlan Murdoch, revealed that company chiefs expect the offering to see revenues more than double to USD $300m (£217m) in 2021, before evolving into "a core pillar of Fox" worth USD $1bn (£723.4m).
The confident projection comes despite an 8% fall in revenue for Fox Corp. in the last quarter, as well as a significant drop in net income (from USD $314m/£ to USD $230m/£). Yet, Fox saw networks and platform advertising revenues rise overall in Q4, growing 14% to USD $2.3bn (£1.7bn) thanks to Fox News and their Fox Television Stations. Whilst earnings took a hit from the cancellation of live sports, network officials implied that this loss has been mitigated by a rise in affiliate fees.
Whilst Fox has refrained from disclosing Tubi's Q4 results, Murdoch did reveal that the streamer's "[r]evenue for this past quarter alone broadly approximated Tubi's revenue for the entire fiscal year" prior to being taken over by Fox.
With consumers still searching for fresh entertainment in a bid to stave-off the boredom of ongoing lockdowns, the time is ripe for streaming services. Whilst leaders Netflix and Prime will be tough to beat, Tubi's current lack of a price tag could prove advantageous.