Expanding on Brand Safety for an Evolving Digital World
by Grace Dillon on 8th Mar 2021 in News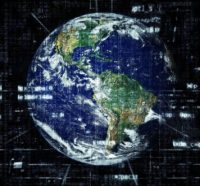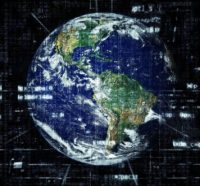 With projected spend of almost USD$17bn (£12.2bn / JP¥1.82tn) in 2021, digital advertising is big business in Japan. Like any business with significant investment on the line, advertisers want to make sure their dollars are well spent, and that their ads appear in a high-quality environment. Brand safety and suitability, as well as the desire to ensure ad spend is not siphoned away by fraud, have always been important to brands.
However, the disruptive events of 2020, from the global pandemic to social and political unrest around the world, have escalated the need for brand safety amidst an influx of misinformation, fake news, hate speech and other potentially unscrupulous content that could impact the bottom line for advertisers and deter consumers. According to a DV/Harris Poll, 87% of consumers feel that brands bear responsibility for ensuring their ads run adjacent to content that is safe, and 65% of consumers would be likely to stop using the brand or product if they viewed the brand's digital ad next to false or inflammatory content. As brands were forced to make quick decisions in reaction to an ever-evolving news cycle, many advertisers' initial reaction was to consider blocking news content wholesale or to use broad keywords to try to protect themselves against high-profile and negative topics. The result was often a significant reduction in scale, as well as inadvertent negative repercussions for legitimate news publishers. This made advertisers reconsider the best approach.
We believe advertisers should take a more nuanced approach to brand safety and suitability. The goal of brand safety and suitability should be to achieve coverage of high-performance content while having safeguards in place that align with specific brand values. During times of turmoil when news cycles see spikes of controversial subjects, we recommend creating a brand safety profile that establishes a strong floor of protection and builds on that with controls like inclusion/exclusion lists and avoidance categories that offer protection against specific content that is unsuitable for the brand, while still supporting trusted news sites.
Bear in mind that not every brand is the same. There are various levels of tolerance for each brand. For example, a trendy fitness brand may not have the same approach to brand suitability as a children's clothing brand. In order to achieve the right balance of coverage, brands should establish a clear understanding of their core brand values and of which topics or events may (or may not) fit into those values. Are there social or political topics the brand should steer clear of? Perhaps there are social topics that the brand chooses to support, such as Black Lives Matter. Having firm answers to these questions will enable advertisers to effectively work with verification providers to leverage the proper tools to avoid unsuitable content while still maintaining scale.
Another factor to keep in mind, particularly for international brands, is understanding the subtleties between languages and cultures. Remember, what's appropriate in one region of the world may not be in another. Luckily, verification providers like DV take into account over 100 languages to ensure greater granularity and accuracy of measurement and blocking, including languages commonly used in APAC such as English, Japanese, Malay, Tamil, Thai, and Vietnamese.
While we've seen increases in brand suitability incidents in APAC, as indicated in our 2020 Global Insights Report, we anticipate these rates will decline, as brands in the region continue to adapt and refine brand safety and suitability strategies, especially as part of pre-bid, or programmatic, controls. Moreover, brands are increasingly understanding the importance of partnering with verification providers in order to gain more transparent insight into their media investment.
But there's more to verification than just brand safety and suitability. While performance is always top-of-mind for advertisers, there must first be a foundation of quality. Not only is it critical for an ad to run in a fraud-free and suitable environment, it's important that the ad is fully viewed in the intended geography. At DV, we specifically designed our proprietary Authentic Ad™ product to ensure our clients can measure impressions of real value - those being from ads that are viewed in-full, in the intended geography, by a real human being, in a brand safe and suitable environment. Measuring campaigns with accredited quality metrics enables brands to have confidence in the media they're buying and, ultimately, sets the stage for driving performance and ROI.
Building on the Authentic Ad™ platform, we developed an advanced performance-based solution, DV Authentic Attention™, which provides actionable insights into what drives campaign effectiveness for global brands. By measuring exposure and engagement metrics, advertisers are able to leverage privacy-friendly data that can directly impact the performance of a campaign. This marks a paradigm shift for verification, moving from quality measurement to performance intelligence, and a monumental opportunity for advertisers.

DoubleVerify
DoubleVerify is the leading independent provider of marketing measurement software, data and analytics that authenticates the quality and effectiveness of digital media for the world's largest brands and media platforms. DV provides media transpare...
Powered by PressBox
Ad FraudAd VerificationBrand SafetyBrand SuitabilityJapan