User Privacy, Bigger Scale, Better Relevance? The Cookieless Future Looks Bright
by Mathew Broughton on 7th Apr 2021 in News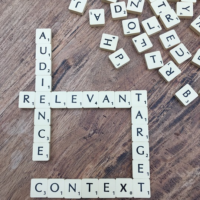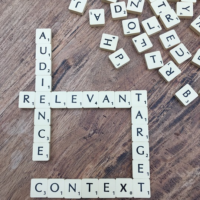 In association with Dentsu.
In this article written exclusively for ExchangeWire, Ricardo Honing, global client lead at Dentsu, details how AI-powered contextual advertising solutions can be used as an effective replacement for third-party cookies.
How to solve the cookie conundrum? Many in the advertising industry have been looking to identity as the best shot at a like-for-like replacement. At least they were until Google nixed that idea at the start of March, kicking up a storm in the process.
Of course, it's not the death knell for identifiers that some have made it out to be. But it has highlighted the importance and urgency of finding different solutions – ones that don't use personal data. Understandably, some see that as a crisis. But what if this is actually an opportunity?
That is the question we posed ourselves as we contemplated our solution to the cookieless future of advertising at Dentsu's Centre of Excellence (CoE) in 2020. We wanted to be ambitious. The ideal was something that would deliver better results for our clients, working at greater scale while maintaining relevance.
One year on, we've been able to make it work on one of our biggest global accounts, using AI to dramatically outperform on a variety of KPIs across numerous different markets and campaigns.
With the lessons we've learned, I'm more convinced than ever that for brands, consumers, and agencies, the key to a sustainable cookieless future is finding new technology that's purpose-built to deliver the best possible outcomes – not just tech for the sake of tech.
The limits of audience targeting
Conceptually, trying to use personalisation in targeting is a good idea. But on its own, it isn't always the most successful approach because it limits your reach. Identity-based targeting has often meant a trade-off between scale and relevance, scaling down in the name of greater accuracy. And it's going to get harder to implement.
At Dentsu, our aim is to futureproof our technology and strategies for the benefit of our clients. So, looking to the cookieless future, we wanted to find progressive solutions that give us new and different ways of finding relevant audiences. Instead of trading off reach for relevance, we wanted targeting technology that can scale up and still maintain relevance. If that sounds too good to be true, it's not.
Contextual targeting is the obvious answer to working at greater scale, but too often it is based on assumptions – this ends up limiting your scale and reach in the same way as identifiers. We knew there must be a way to use hard data to know exactly what contexts work for a brand and to target them, so we set out to find it, which is where our partner Illuma Technology came in.
Bringing certainty into the equation
The logic of traditional contextual targeting says that tech content is best for tech brands. It's a safe bet, but common sense says there are also many different contexts that might make a consumer interested in a product, service, or brand, and they change all the time. Using matched content alone misses a huge opportunity.
In fact, Illuma have found in their work that up to 60% of a campaign's success comes from non-topic-related contexts. The challenge is that these contexts are by nature unpredictable, changeable and unique to the campaign. If they weren't, then we would be able to hit them using traditional contextual technology that uses keywords.
What we've all really been looking for is certainty. The certainty that the context you're serving your ad in is the right one. Illuma gives us that certainty. Instead of pre-defining contexts based on assumptions, it finds the ones that are actually working while the campaign is live, and expands them, delivering more impressions in the most effective contexts.
Now we can find all the contexts that are working for the campaign – not just the obvious, predictable ones. This means campaigns are much more efficient and effective. On 24 open exchange campaigns where we applied Illuma's technology, it significantly outperformed on every one. It's what we expected, since it's taking 100% of what's working and relevant contextually, rather than only the 40% we can all predict (or try to).
Better for brands, better for users
Plenty of people are worried about where addressable advertising will go in the cookieless future, and that's understandable. But this is an opportunity for a rethink of how we make targeting work. The fusion of contextual targeting and behavioural analysis is going to be a leap forward. The proof is there: we knew it could be better for users, but now we know it can be better for brands too. In a world where user privacy is an ever-growing concern for brands, that's an exciting prospect.
---
Ricardo Honing is a global client lead at Dentsu International where, with his team, he oversees EMEA programmatic media strategy for a global software client. He has a keen interest in the future of marketing, the role of digital in client strategies, and in the opportunities offered by developments in data science. The Dentsu Centre of Excellence is a centralised digital hub with a global perspective to drive thought-leadership and innovation.
Illuma Technology is an independent British company at the forefront of contextual AI in programmatic advertising. The technology reads the live contextual signals that are driving brand awareness and engagement, and expands to find new audiences at scale. Illuma has been deployed in thousands of successful advertising campaigns worldwide.
ContextCookiesIdentityPartnershipPrivacy