BVOD, Data & the Role of Agencies: Q&A with Jonathan Harrison, the7stars
by Mathew Broughton on 8th Apr 2021 in News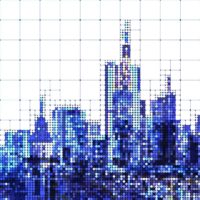 Following their recent partnership with TSB and Channel4, the7stars' Digital Strategy and Innovation Lead Jonathan Harrison spoke to ExchangeWire on unrealised opportunities in CTV and BVOD advertising, and the role agencies are set to play in the privacy-first era.
What is the role of agencies in helping brands and publishers navigate the new privacy-focused environment?
In the new cookieless, privacy-first world, things can become unnecessarily complicated very quickly. Agencies are ideally placed to advise across the full ecosystem and to support their clients by ensuring a clear ambition always sits behind any partnership or technology onboarding. With data partnerships especially, agencies should be advising clients on the best technology that suits their needs, there's rarely a one-size-fits-all approach and advertisers often have different requirements due to scale, compliancy, stakeholders, or existing stack alignment. Also, agencies should be able to bring onboard publishers which are best suited for each advertiser. Technology can deliver so much but you still need to have access to meaningful outputs and be able to activate in environments where you can find your target audience.
Similarly, what is the role of agencies in helping marketers and publishers leverage unrealised opportunities in CTV and BVOD?
Agencies should always be advising clients on the best ways to reach their target audience. Lockdown has supported the growth of CTV and BVOD and the real opportunity is around the innovation in these platforms. For a long while, BVOD had been seen as an add-on to TV, an opportunity for incremental reach but not much more. The growth in investment in CTV has forced innovation within this area and the opportunities to now be addressable can be tested at scale. CTV still has its own problems of course, with numerous reports claiming fraudulent impressions are rife when buying isn't controlled, so agencies should be starting here when planning and recommending to advertisers. However, more established BVOD partners, ITV and Channel 4, partnering with technology providers for first-party data matching with advertisers is a game changer for the market. The ability to enhance audience insight and target or suppress customers in this space is extremely exciting.
Will the combination of brand and publisher data through partnerships be a mainstay of the advertising landscape going forward? Or are these only appropriate on a case-by-case basis?
I certainly hope so. With all the developments in ad tech over recent years, we've often still been stuck in connected channels to the use of proxy audiences. Where audience segmentation and the ability to develop proxies for targeting is of course extremely important, the future of planning is data-driven and powered by advertisers' own data. Brand and publisher data alliances can work in a number of ways and aren't just about targeting existing customers or finding lookalikes. Matching a brand's data with publishers allows agencies to really understand more about the audience, often within environments that were previously disconnected – such as TV or OOH. Understanding more about customers in connected channels should help power the targeting strategy in offline environments, while the ability to refresh audiences means in a cookieless world we can still get a handle on attribution across channels.
What has held financial services brands, and brands in general, back from results-based BVOD advertising up until now?
The ability to track has often been the most difficult thing. BVOD sits in a space between TV and online video, which can often mean it crosses different activation teams too. Due to the format being addressable – and the fact you can ad-serve it alongside the rest of your digital activity, means it can sometimes get the microscopic performance persecution that we are used to with more traditional digital formats. Although no advertiser should expect – or often even want – customers to click on their BVOD advert in lieu of watching it all the way through, the click-through rate metric is still shown by publishers as a gauge for success. The nature of adserved tracking has particular drawbacks, none more so than the difficulties in identifying actions across different devices. With much of the consumption of BVOD happening on the TV, it's been a real challenge to be able to track results through to conversion from this device. The ability to close the loop through the matching of login/email data, over longer periods of time, gives advertisers an opportunity to measure success much more effectively while also shifting away from the severe short-term metrics.