BT and Essence Increase Transparency of Programmatic Media by Adopting PubMatic's Buyer-Controlled Fee Structure
by ExchangeWire PressBox on 29th Apr 2021 in News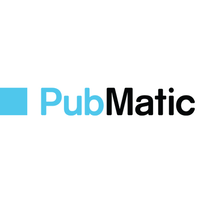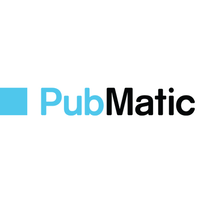 PubMatic, Inc. (Nasdaq: PUBM), a sell-side platform that delivers superior outcomes for digital advertising, today announced that BT, a multinational telecommunications company, and Essence, a data and measurement-driven agency which is part of GroupM, have successfully employed a buyer-controlled fee structure to gain control and transparency of all programmatic inventory bought via PubMatic. GroupM has recently appointed PubMatic as a preferred global SSP partner.
The partnership between BT, Essence, and PubMatic has given BT better visibility into how much of its total media spend reaches end publishers and helped them to investigate the 'unknown delta' (as the ISBA calls it in their recent ISBA / PwC study of the programmatic supply chain) - the lost or unaccounted-for ad spend between advertisers and publishers during a programmatic auction. PubMatic's buyer-controlled fee structure provides Essence and BT with a fixed take rate that enables them to precisely quantify SSP fees. This control, consistency, and predictability of fees across the supply chain resulted in a 7% increase in win rate and a 5% increase in bid rate, showing the commercial efficiency of a buyer-controlled commercial model.
"BT has taken a proactive involvement driving greater display supply path transparency for several years, and following the ISBA PwC study narrowed down a further set of tests we could run", said Alison Thorburn, media digital accelerator, BT Group. "Working with PubMatic via Essence on the fixed take rate model has given us a positive step forward improving results and transparency".
The traditional supply-side platform (SSP) fee model makes it challenging for agencies and advertisers to understand what percentage of the media dollar reaches the publisher, since SSPs have differing contractual fees or 'take rates' with each publisher. For media agencies, this means that take rates are constantly fluctuating due to the variety of publishers being bought programmatically in the open auction in any given minute, hour, or day.
"The PWC/ISBA study results underscored the need to increase transparency in the programmatic supply chain", said Matthew McIntyre, head of programmatic EMEA at Essence, who led Essence's participation in the ISBA/PWC study. "It was great to partner with PubMatic to identify new solutions to help advertisers see exactly where and how their money is being spent across the full buying path".
"We are excited that Essence have partnered with PubMatic to help them achieve a more transparent supply chain for BT. We expected the consistent fee structure would not impact campaign metrics, but were pleased to see an increase in performance as it shows our transparency products benefit the whole ecosystem, while also driving performance", said Francesca Warne, associate director, advertiser solutions EMEA at PubMatic.

PubMatic
PubMatic (NASDAQ: PUBM) delivers superior revenue to publishers by being an SSP of choice for
agencies and advertisers. PubMatic's cloud infrastructure platform for digital advertising
empowers app developers and publishers to increase monetizati...
Powered by PressBox
Ad TechDataMeasurementPartnershipSSP