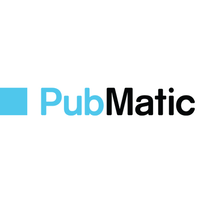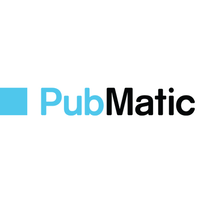 Zeotap, the leading Customer Intelligence Platform (CIP), and PubMatic, a sell-side platform that delivers superior outcomes for digital advertising, have today announced an expanded identity partnership. Zeotap's Universal ID solution, ID+, will now be available in Identity Hub, PubMatic's Prebid-based identity management solution Zeotap's taxonomy will also be available within Audience Encore, PubMatic's audience data platform.
For publishers facing the prospect of a cookieless future, the expanded partnership opens up vital opportunities to maintain and improve inventory monetisation. Publishers in the UK, France, Germany, Italy, and Spain will now be able to use PubMatic's Identity Hub to connect their inventory with Zeotap's ID+ across the open web, with mobile in-app and connected TV (CTV) to be added soon. This allows publishers to leverage their authenticated first-party data to provide value-added options to advertisers following the deprecation of cookies. For advertisers and demand-side platforms (DSPs) using PubMatic, this results in increased scale and audience addressability across Europe.
ID+ has grown in popularity as a result of its emphasis on user privacy and has already been adopted by leading publishers across Europe. Its availability within Identity Hub makes adoption even easier for publishers looking to maintain addressability of their inventory in a post-cookie environment.
Florian Lichtwald, managing director and chief business officer of Zeotap, said: "In the wake of the death of the third-party cookie, the new reality of addressability hinges on interoperability. With PubMatic, we're proud to bring ID+ to even more publishers and advertisers by working with a partner who prioritises consumer privacy and choice as much as we do".
Kofi Amoako, regional VP, customer success operations EMEA at PubMatic, said: "PubMatic looks for partnerships that would provide publishers and advertisers with a portfolio of independent, innovative addressability solutions. With third-party cookies continuing to decline and consumer privacy becoming increasingly paramount, this evolution has presented us with an opportunity for audience addressability transformation. Through this partnership with Zeotap, we aim to offer higher reach and user addressability for buyers across channels and improved monetization capabilities to publishers."

PubMatic
PubMatic (NASDAQ: PUBM) delivers superior revenue to publishers by being an SSP of choice for
agencies and advertisers. PubMatic's cloud infrastructure platform for digital advertising
empowers app developers and publishers to increase monetizati…
Powered by PressBox
Ad TechIdentityMonetisationPartnershipPost-Cookie