"Contextual Will Keep Developing": Q&A with Seedtag's Albert Nieto and Jorge Poyatos
by Grace Dillon on 12th Jul 2021 in News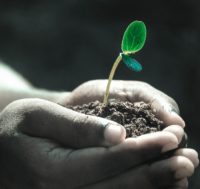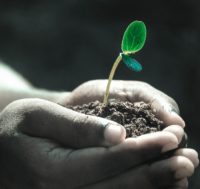 In this Q&A, Seedtag co-founders Albert Nieto and Jorge Poyatos discuss their company's progress over the past year, and give an overview of what the future may hold for contextual targeting in the wake of Google's cookie deprecation extension.
Following a turbulent 2020, we seem to now be finally stepping away from COVID-19. How did the pandemic impact Seedtag? And what has the organisation learned from the last 18 months?
Albert Nieto (AN): It has been a very important year for us in which we decided to take a more offensive than defensive position. The company was financially healthy, which allowed us to weather the storm of the pandemic. Instead of making cuts, we decided to keep all of our staff and design action plans to come out stronger.
As part of this, we decided to acquire 2 competitors and explore inorganic growth opportunities for the first time. We acquired AtomikAD in Italy and Recognified in Germany. I think it was a very good decision that allowed us to start 2021 as a larger and stronger company than ever before.
In terms of learnings, I'd highlight how important it is not to lose the long-term vision in times of turbulence. COVID-19 was an unexpected shock for everyone but in the long term it had a positive side effect for Seedtag – further reinforcing Digital versus other advertising channels.
Seedtag have made a strong start to 2021. What key milestones and achievements have you reached in the first half of this year?
Jorge Poyatos (JP): This first half of the year has been a whirlwind. We've been so busy taking these incremental steps forward that we've barely had a chance to look at the progress we've made. Reflecting on the last six months, we can be really proud of our achievements – particularly when it comes to our offering. We have expanded our placements to offer a full suite of In-Content solutions, we are using our contextual data to help brands understand the contextual profile of their customers, and we've also reinforced our AI by integrating new computer vision capabilities.
While we have made great progress on the technology side, we've also taken some significant strides across the rest of the business. We are really proud of our new branding and have acquired two competitors – AtomikAD and Recognified. It's been a huge year for us already and we can't wait to see what the rest of 2021 has in store for us.
Seedtag recently underwent a brand refresh following a period of strong growth. Why did you take that decision? And how does it better reflect your position within the market?
JP: In order to better reflect our growth and increased maturity within the market, we decided to upgrade our branding. We were born as a start-up and we have grown a lot over the last seven years. But we got to a point where, due to the size of the company and the great challenge we now face of becoming the global leaders in contextual advertising, we thought that the image had to be updated and raised to fall in line with this growth.
For this we partnered with one of the best branding agencies in Spain. It has been a very interesting and enriching process, where we have incorporated elements in the brand that transmit technology, Artificial Intelligence and maturity. Importantly, our branding is now more in line with where the company is today.
AN: I think it was a very healthy exercise for the company to open ourselves completely to a group of corporate branding professionals. They were able to share how they see us from the outside. Sometimes it's tough to do this exercise ourselves as being so close to the day-to-day clouds your perspective. We've been better at creating a great business than we have been at explaining how great our business and technology is. Now we are larger, and leading the contextual advertising business in Europe and LATAM, it's time to dedicate resources to enhance our corporate positioning.
As the leading contextual advertiser in LATAM and EMEA, where does Seedtag look to venture next? What new markets do you think could benefit from your solutions and how will you get there?
AN: Seedtag has a lot of growth opportunities ahead. Contextual advertising will keep developing in the coming years and the beauty of this opportunity is that it is a big, growing market without a clear global leader. We believe our product is the best option for brands, publishers and agencies to navigate the contextual opportunity. We aspire to become this global leader. In terms of geographical expansion, the US market is integral to that, and we will start operations in the coming months.
How will we get there? Both organic and inorganic openings are an option. It mainly depends on the price-to-quality ratio of the targets we identify. We will make every decision one step at a time as the opportunities arise.
Is Google's decision to delay its plan to block third-party cookies until 2023 bad news for contextual advertising?
AN: The 2022 timeline has always been very ambitious, so this extra time is very welcomed by advertisers and publishers because it gives them more time to adapt. This transition won't be a one-off switch from a cookie-based world to a cookieless world, but an ongoing process that has already started.
My view is that the advertising industry should not fight the increasing privacy demands of people but embrace them and open a new era where privacy is granted on the web. Contextual targeting, using the AI technologies available today, is the most scalable and respectful solution that exists. We are proving that, from a performance point of view, it can be even more effective than audience targeting if it's done properly.
Our approach to contextual advertising is holistic. It goes way beyond targeting. We believe the opportunities on ad integration, design and optimisation are as big as the opportunities on targeting itself.
We are rethinking about how brands can effectively find and engage with people in the open web based on their real-time interests on a cookie-free basis. We want to be a "contextual full-stack" partner for them.
JP: Our view is that the problem with cookies is not a problem with its technology but with its lack of privacy. We believe privacy concerns are here to stay – no technology that doesn't respect user privacy will prevail. Google recently announced that it was not willing to integrate personal ad IDs of any sort as an alternative to cookies because the problem would still remain.
Contextual targeting using the NLP (Natural Language Processing) and AI algorithms available today is not only an alternative that is ready and can work at scale, but it's also proving to be as effective as audience targeting was.
What are your plans and ambitions for the future?
JP: Seedtag's vision is to inspire people's true interests and desires through contextual technology. We are taking bold moves and making strategic decisions to lead this category worldwide. This is a global vision and we will continue to grow until we can offer our contextual advertising solutions everywhere. Our focus is now on the United States, the world's largest advertising market.
Ad TechContextualCookielessPost-CookieTargeting