Building Houses in the Sand: Developing Digital Media Strategies in an Era of Change
by Mathew Broughton on 14th Jul 2021 in News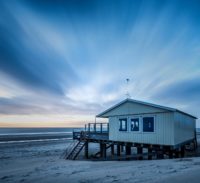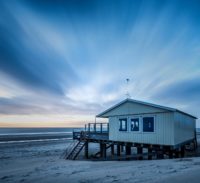 In this article written exclusively for ExchangeWire, William Hughes, Digital Media Account Director at HOME and The Wires Global 2021 judge, discusses data privacy from the strategic marketing standpoint.
"The rain came down, the floods came, and the winds blew, and beat on that house; and it didn't fall, for it was founded on the rock. Everyone who hears these words of mine, and doesn't do them will be like a foolish man, who built his house on the sand." - Matthew 7:24-27 NIV
I have been a Digital Media Planner for over a decade now. I have adapted plans to account for changes in technology and adjusted to counteract tweaks in regulation, but the last three to four years have been different.
As digital marketers, our house has always been built on a rock. Our ability to track and attribute performance from digital channels was never perfect, but it was at least consistent. We could count on that one consistent measure to justify our strategy and direct our future efforts.
You don't need to look very hard to find articles explaining how changing legislation and technology are impacting measurement and attribution, so I won't repeat it here. Most of these articles talk of "creating solutions" to maintain the status quo, but very few discuss the ethics of the issue.
As I alluded to above, my background is performance marketing. I love data and finding new ways to improve performance by deploying new targeting tactics. That was my bread and butter for many years, but I am no longer allowed to operate in that blinkered view.
At HOME, I am surrounded by expert marketers from other disciplines, and together, we cover the entire customer journey. This forces me to consider the implications of my acquisition tactics on things like brand equity and developing lifetime value. As a result, I believe our approach differs to pure play performance agencies.
Here are a few "rocks" that we are using to develop our strategies in this new era of change and uncertainty:
Assessing privacy risks and hedging media plans
Brands need to understand where the risks lie in their media strategy. This is vital for ensuring plans are executed in line with the company's overall appetite for risk, including concerns around legislation and the overall alignment with brand values.
Along with identifying risks, hedging your data heavy media strategies against more "safe haven" tactics, like context, will be important. If the landscape changes and a rich source of third-party data is deemed non-compliant, or the technology powering it is hobbled by the removal of an identifier, then you'll be scrambling to find new sources of performance.
Acting now to understand where the risks lie, and then searching for safer sources of performance, will give your campaigns stability. To aid in identifying this, we have ratio targets here at HOME where red flags are raised if a plan is more than 50% dependant on higher risk, customer data driven strategies.
Focus on attention and quality of placements
At HOME, we have been particularly impressed with the work of Karen Nelson-Field and the team at audience measurement company, Amplified Intelligence. As a result of their insights, we have begun scoring our media channels and tactics against a 4R's framework:
Reach: This one is self-explanatory; we are talking about how many of our target audience will see our ad via this tactic.
Relevance: This is our proxy for context. Will our campaigns be showing up in the right places at the right times?
Resonance: Here, we are talking about the quality of that impression. Does this tactic appear in a high or low interest medium? Is the tactic cluttered with competitor ads? How viewable are the placements?
Reaction: Reaction is about scoring our channels and tactics based on their ability to drive an action. For digital channels, we regularly have the ability to direct users to site to compete a purchase, but for offline channels, the type of action required is delayed or cross device.
Using this framework, we can begin to develop more effective advertising strategies that leverage the environment the advert will appear in, rather than depending upon individual insights of our target audience.
Following and supporting the right technology
The ad tech world is alight with new start-ups, and some of these technologies will be the powerhouses of advertising in the not-too-distant future, but there are a lot of disasters waiting to happen here too…
A lot of the solutions are focused on solving the technical issues and don't address the legal or ethical implications. Sure, these are global solutions that don't need to be GDPR compliant, but I view GDPR as a crystal ball that gives us a glimpse into the future of data legislation globally. The US are on this path, China too - it's only a matter of time.
So, it's important to vet these technologies and place your bets wisely. Don't believe the hype, be sure to really quiz providers on their data collection processes. From my perspective, four out of every five pitches I see on UIDs or new attribution techniques raise red flags, to the extent that I wouldn't be comfortable using these technologies in the UK or EU.
Testing new methods of measurement
Our focus on effectiveness has driven us towards 'Marketing Mix Modelling' and 'Econometrics', but the need for short-term performance measurement is still very real.
As I said above, we are continuing to track the development of attribution solutions, but these will always come with a huge amount of risk. So, we have started to think differently about performance measurement, specifically in digital.
Here is an example of this in practice. Following the launch of iOS 14.5 and the ATT framework, we saw a significant drop in performance from a number of mature app campaigns across multiple channels (apart from Apple Search Ads… I won't start pulling that thread now).
As planners, we understood user behaviour hadn't suddenly changed overnight and our ads were still appearing to roughly the right audience. The campaigns hadn't "stopped performing", we just couldn't prove it anymore.
So, we spoke to some of our more experienced Media team members, the ones who started their careers buying press ads, and they had a great idea. Codes.
We created offer codes specific to each channel and continued to run the app campaigns as we had done previously. Our suspicions were confirmed. The CPAs that had ballooned by 50% as a result of ATT were back to acceptable levels under this old way of measuring. In fact, they were beating the CPAs that we had previously been attributing to ATT.
Ok, so the codes may have been shared with friends or picked up by a voucher code website, but that's still effectiveness in motion. This is just one example of reframing measurement, specifically direct response. But at HOME, we are working on multiple tests that will help future proof our campaigns and provide the rock that we will build our future strategies on.
Jumping from short-term solution to short-term solution with both feet, hoping that the status quo will be sustained is like trying to build your house in the sand. To develop an effective digital media strategy in this new era requires us as planners to find the consistent "rocks" that will underpin performance, even during turbulent times.
That said, these plans also need to leave room for testing - they need to have the ability to cautiously test new technologies, so long as the risks have been properly addressed.
It's a challenging time to be a Digital Media Planner. There are a lot of new things to learn and a lot of bad habits to stamp out. But that's why we love this job, it's always changing.
---
The Wires Global 2021 awards are now open for entry. Please visit our dedicated awards platform for further details and to enter.
ContextDataMediaMedia SpendPost-CookiePrivacy