"The Line Between Digital and Non-Digital is Blurring": Q&A with Dhanush RL, Zettle by PayPal
by Grace Dillon on 28th Jul 2021 in News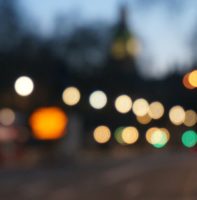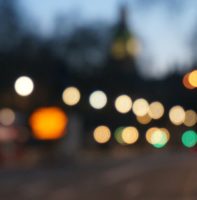 In this exclusive Q&A with ExchangeWire, Dhanush RL, upper-funnel lead at Zettle and The Wires Global 2021 judge, discusses the importance of digital, and considers the impact that changes to ad tech's infrastructure has had, and will have, on brands.
How important has digital become for brands in the last year or so?
Digital has been growing exponentially as a primary mode of advertising throughout the funnel for few years now. Considering that even channels like TV and OOH are moving to programmatic, the line between digital and non-digital is blurring.
Looking back over 2020 and the first half of 2021, digital has been our only mode of advertising, and I don't see this changing in near future. The sheer value of ROAS, or ROI, makes it the standard mode of advertising.
Ensuring brand safety and suitability proved crucial for brands amid COVID-19. How have they adapted, and what challenges remain?
There can't be any compromises when it comes to brand safety – we constantly go through our black lists for inventory buying and make sure we stay on top of them. However, the challenges remain the same, as we see third-party inventory tapping into social channels where we normally don't see the same level of performance as we do in the primary channel itself. We have to use these channels to increase our scale when we have bigger campaigns, or else we tend to avoid them, as we have less control over and visibility of them.
How are issues surrounding measurement and addressability impacting brands' advertising efforts in emerging channels?
The gap between channel attribution has been increasing as the channels move towards probabilistic measurements. This, coupled with the changes in browsers and also GDPR consent banners, are making it harder for brands to capitalise on emerging spaces.
What impact will the deprecation of third-party cookies have on brands, and how has the shift away from the technology already affected them?
This probably is the biggest change, both positive and negative, for brands. Initially the deprecation of third-party cookies hit those brands that used to rely heavily on last click attribution. However, the change is also pushing brands to run upper funnel/wider campaigns covering a larger audience.
This is a welcome change, as it means that we're start to see more investment in channels which had smaller share than that enjoyed by last click channels before.
Which cookieless targeting methods do you think will prove most beneficial to brands and why?
Leveraging first party data along with the channel insights through similar audiences or look-alike audiences has been the best performing alternative to third-party cookies in recent times. Considering that each brand has a unique set of audiences and look for special set of signals, there can be no better fit than using their own high-performing audiences as seed audiences and leaving the rest to be handled by advertising partners.
How has the increasing importance of first-party data affected the dynamic between brands, tech providers and publishers?
The power of first-party data has always been there, and brands with good ad-tech teams have made sure that these audiences have been used properly, both for upsell-cross-sell campaigns and for prospecting campaigns as seed audiences.
This increased emphasis on first-party data has been demanding in-house teams to focus more on the technicality of data movement between advertising channels and in-house databases – they cannot get away with just relying on second-party data like before.
Lastly, this change has made the competition between channels more balanced and also created space for new channels by preventing brands from simply relying on just a couple of channels.
---
The final deadline for The Wires Global 2021 entries is Friday 30th July 2021. For further details and to submit your entry please visit our dedicated awards platform
Ad TechBrandsCookielessDigitalFirst-Party Data