Nano Interactive Launches Nano LIIFT, Partners with Xandr to Provide Next Generation Contextual Targeting
by ExchangeWire PressBox on 4th Aug 2021 in News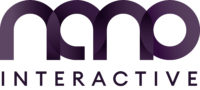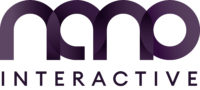 Nano Interactive, the leading ad tech platform specialising in targeting without the use of personal identifiers, today announces that it is launching Nano LIIFT (Live Intent Identity Free Targeting) following a new partnership with Xandr, providers of programmatic innovation at the intersection of digital and TV through their open, end-to-end platform.
Nano LIIFT is a pre-bid solution whereby ad requests are pre-qualified by Nano with regards to the environment that ads should be shown in conjunction with predicted campaign performance.
The technology will integrate Nano's targeting and optimisation Consumer Intent Score (CIS) technology – a complex algorithm delivering next generation contextual targeting using natural language processing to understand not just keyword and category, but the sentiment, and the semantic meaning behind on-page content. CIS combines this with historical placement performance and live intent data to help advertisers understand when to deliver an ad using the Xandr DSP, without the use of any personal identifiers, including cookies.
The partnership between Nano Interactive and Xandr will open up Nano's targeting solution to media buyers including agencies and direct clients. Nano's technology will also be available across the Xandr Curate self-serve platform, which is utilised by media and data owners.
Carl White, CEO at Nano Interactive, said:"The Nano LIIFT platform brings advertisers the innovation of live identity free targeting at scale. Nano LIIFT has shown itself to deliver great results for advertisers whilst at the same time having true user privacy at the centre of its design. We believe that targeting free of all personal identifiers will be one of the fastest growth sectors in digital marketing. Our partnership with Xandr means that advertisers can have full flexibility in how they can utilise the unique live Nano LIIFT dataset to deliver campaign success at the exact moment of user intent."

Nano Interactive
Nano Interactive are leaders in targeting without the use of personal identifiers. Since launch Nano has delivered over 2000 campaigns for leading brands across mobile, video and display and continues to powerfully connect brands with relevant audien...
Powered by PressBox
ContextualIdentityPartnershipPrebidTargeting