Media, Marketing & Commerce Investment Series - Part 1: Funding
by Mathew Broughton on 19th Aug 2021 in News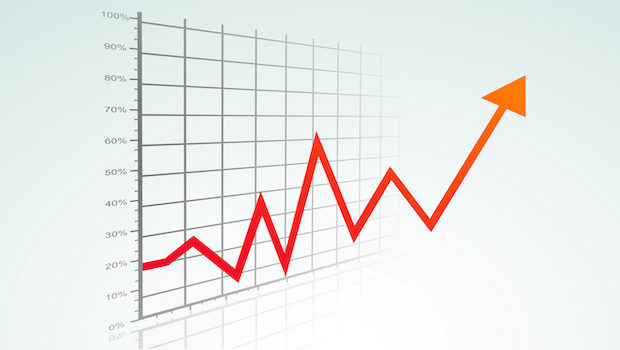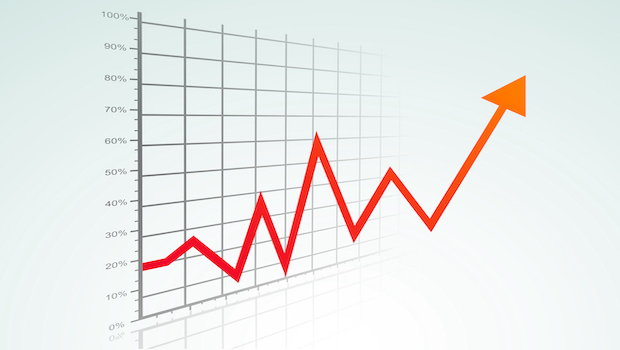 In part one of this three-part commentary series on media, marketing, and commerce investment, ExchangeWire speaks to industry professionals involved in funding rounds over 2021 for their insight into how venture and corporate funding is evolving across the sectors.
Key statistics (2021 - to-date)*
- Total funding (excluding IPO, post-IPO, and M&A transactions): USD$23.7bn (£17.1bn) from 356 transactions.
- Early-stage funding (angel, pre-seed, seed, and Series A): USD$1.84bn (£1.33bn) from 176 transactions.
- Late-stage funding (post-Series A): USD$9.6bn (£7.0bn) from 96 transactions.
*Investment statistics compiled by ExchangeWire, disclosed investments recorded across the media, marketing, and e-commerce sectors in 2021. Correct as of 10:50 (BST) Tuesday 17th August 2021.
Accelerating innovation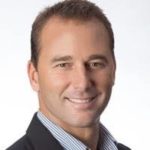 We recently announced USD$150m (£108m) in funding led by Qatar Investment Authority (QIA), joined by Providence Public. This brought Impact's valuation to USD$1.5bn (£1.1bn), while the platform has also surpassed USD$100m (£72.2m) in annual recurring revenue; thereby solidifying our leadership position in the partnerships category.
This latest round of funding will enable us to scale go-to-market efforts and accelerate innovation for brands, agencies, and publishers globally, as brands continue to turn to partnerships to reach consumers in a meaningful and authentic way.
Traditionally relied-upon methods of advertising have become increasingly challenging, with brands searching for new and authentic ways to reach consumers. Partnerships create a more relevant and seamless path to the modern consumer by establishing a natural connection in the form of trusted information, reviews, and recommendations.
Our announcement came on the heels of Impact's acquisitions of Activate, Trackonomics and Affluent in the past 12 months. In March of this year, we also became a Certified App Partner for influencer and affiliate marketing for Shopify Plus.
David A. Yovanno, CEO, Impact
Ad tech and gaming: bridging the gap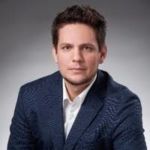 Fundraising during the pandemic was challenging, however, it made the process much more efficient as we could speak with investors from different parts of the world all in one day, whereas traditionally, I would have had to fly to various cities to meet them. Speaking over Zoom meant that the relationships we developed were more business-related though as there was not much time for socialising.
I truly believe the investment marks a giant leap forward, not just for Anzu but also for the industry. WPP is far from gaming, and Sony is far from advertising, and yet they both invested in Anzu to support our mission of bridging the gap between the two industries. The investment has also given advertising in gaming the respect it deserves and allowed both game publishers and advertisers to see it as cross-platform (mobile, PC, and console) rather than just mobile, which is how it has been thought of traditionally.
There has also been a recent surge in public and private investment in ad tech, and several big IPOs have brought significant dollars into the space. Although the pandemic slowed things down initially, people have realised that life goes on. This has recently sparked a lot of movement, spending, and M&A within advertising, resulting in things beginning to connect up and the industry as a whole mature and grow. 2021 is undoubtedly the most exciting year in ad tech out of the last decade, and it's not over yet!
Itamar Benedy, co-founder and CEO, Anzu
The privacy-first identification infrastructure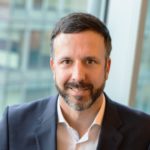 In March 2021 we announced a USD$6m Series A funding round led by Progress Ventures and Alliance Entreprendre. One of the main reasons why investors funded ID5 is that we operate in identity, one of the hottest areas in the industry, where ID5 has already established itself as the most adopted alternative ID. On top of that, investors also believe in ID5's vision to create a privacy-first identification infrastructure that benefits consumers and supports the Open Web in its efforts to stay competitive in a marketplace dominated by tech giants.
After establishing the business in Europe, we are using the funds to expand our operations globally, with a particular focus on the US market. Furthermore, the funds are being invested in the improvement and growth of our technology infrastructure and in the expansion of the team - which has already doubled since the beginning of the year - to ensure we can meet the growing demand.
This funding enables us to be ready to adapt to the market's shifts and to continue to invest in the development of an identity solution that is best suited to meet clients' needs and to comply with the newest privacy and data protection regulations.
Mathieu Roche, co-founder and CEO, ID5
The e-commerce marketing-led future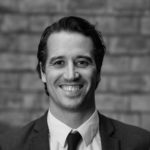 In March we closed a £2.5m seed round with backing from investors including Maven Capital Partners ("Maven"); Scottish Enterprise; GWC; LSIP; ESM Investments; and Galvanise Capital.
The round came at a time of uncertainty for many industries in the wake of the COVID 19 pandemic, so to close a seed round of this size is telling of the confidence felt amongst the cross-industry investor base when it comes to an e-commerce marketing led future. We feel this at Adimo every day: despite realising 700% growth in the last 5 years, with the surge in FMCG e-commerce over the last year contributing significantly to this; it's clear to us is that there is still a gulf between what brands are spending on digital and the value they get back in consumer insights.
We see enormous opportunity for our next-gen shoppable marketing solutions to plug this gap. For years we've been creating seamless shoppable experiences for the world's leading FMCG brands, and we're increasingly seeing a desire from clients to invest in commerce media. This enables them to better measure ROI from their media inventory and optimise the media buy using all the vital lower-funnel data we capture.
Post-investment, we are focused on accelerating our international expansion into markets that are developing e-commerce maturity (we're already seeing great traction in MENA, for example), whilst also spearheading our US expansion plans as we continue to grow our team and client base there. One trend we are seeing is a desire from our clients to consolidate their shoppable partners, focusing on those with a global footprint. We're doubling down on our efforts to globally scale our platform (and thus revenue), which in turn naturally increases investor appetite to be part of what we are building.
Richard Kelly, founder and CEO, Adimo
APAC expansion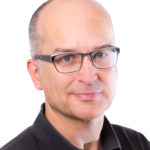 Earlier this year, 1plusX successfully completed its series B funding round, led by Swisscanto Invest, to help us meet surging demand from international markets – namely the US and APAC, with a particular focus on Japan. With the death of the third-party cookie still on the horizon, media companies across the globe are increasingly shifting towards a first-party data-centric approach in an effort to find a cookieless advertising solution. In Japan, 61% of marketers have highlighted third-party cookie deprecation as their top challenge in digital advertising for 2021, and 60% of data professionals in the US have said they will be increasing their emphasis on the use of first-party data.
The funding round, backed by Japanese co-investors, BI.Garage Inc. and DG Daiwa Ventures, will drive our development of an advanced, next-generation predictive marketing intelligence platform. This will meet the growing need for cookie-less data solutions of media companies and brands for web, mobile, app, and CTV environments. Part of the investment has already produced great results in the US, with several key customers successfully onboard and our first office due to open later this year.
In Japan, we are working closely with The Content Media Consortium – composed of 28 leading regional premium media companies – to leverage AI-powered predictive technologies to deliver precise audience targeting, enable privacy-compliant data collaboration, and shape the future of digital marketing across the region. Investing in relationships is very important to succeeding in Japan and building a business partnership takes a great deal of time, energy, and trust. But, once established, it's often more durable than in other countries.
As Asia Pacific and the US continue to look for alternative targeting solutions, we can expect to see more ad tech companies at the centre of funding rounds to support expansion into these regions.
Jürgen Galler, CEO and Co-founder, 1plusX
Connecting video-level data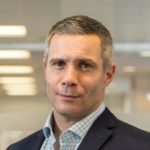 As a result of rapid gains (22% increase in ad spend year-on-year) the connected TV (CTV) and online video marketplace has suffered growing pains – grappling with transparency, brand safety and fraud concerns. Media companies need video data to be connected with trusted third-party verification partners in the advertising and marketing technology ecosystem in a privacy-first, neutral, and secure way. This will allow for every video play, in every format and device, to be relevant, brand-safe, and measurable.
Companies well-positioned to provide specific solutions in fast-growth areas such as CTV will benefit most from the ongoing wave of ad tech investment. IRIS.TV successfully closed a USD$18m (£13.1m) Series B funding round in April this year to address these pressing trust and transparency challenges. We've used these funds to expand our US and EMEA presence, and accelerate the capabilities of our platform, which connects data at the video-level to the digital advertising ecosystem for analysis, segmentation, and activation by third parties such as Oracle Advertising, GumGum and Silverbullet. Now, with new challenges in the market around identity and privacy, content and video-level data have become even more critical. We will continue to innovate our unique solutions to meet this growing demand and in turn expect to maintain an attractive position for the investor community as well.
Bill Swanson, EMEA strategy lead, IRIS.TV

IRIS.TV
IRIS.TV's mission is to connect and unify video data to power better consumer experiences and business outcomes. IRIS.TV's video data platform is a neutral, privacy-first, cookieless solution that provides publishers, broadcasters, and Connected...
Powered by PressBox

ShowHeroes Group
ShowHeroes is a global leader in digital video content, tech, and advertising solutions. The company was founded by Ilhan Zengin, Mario Tiedemann, and Dennis Kirschner in 2016 with headquarters in Berlin and employs more than 400 people worldwide in ...
Powered by PressBox

Anzu.io
Anzu is the most advanced in-game ad solution for mobile, PC, console, and gaming metaverses. Anzu's in-game ads put players first and help advertisers reach audiences programmatically in a non-disruptive and highly engaging way. A
patented 3D ad ...
Powered by PressBox

ID5
ID5 was created to improve online advertising for consumers, media owners and advertisers, with the ultimate goal to help publishers grow sustainable revenue.
ID5 provides the advertising ecosystem with a transparent, scalable and privacy-complian...
Powered by PressBox

Impact
The leading global partnership management platform, impact.com transforms the way enterprises manage and optimise all types of partnerships—including affiliates, influencers and commerce content publishers. The company's purpose-built platform he...
Powered by PressBox