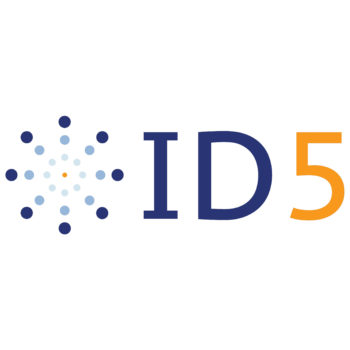 ID5, the leading independent identity solution provider, announces a "series A" funding round of USD $6m (£4.4m). Alliance Entreprendre and Progress Ventures join existing lead investor 360 Capital Partners to support ID5 in growing its privacy-first identification service for the benefit of the whole digital advertising ecosystem.
ID5 will use the funds to expand its operations globally, focusing on the US market. The company will invest in its technology infrastructure, further develop its products and grow its team.
Since launching in 2017, ID5 has worked towards creating an efficient identification infrastructure that supports media owners and respects users' privacy choices. The technology has been adopted by hundreds of publishers and ad tech platforms globally, enabling ID5 to boost its global reach to over 600 million consumers daily and increase the value of its Universal ID service.
According to Kristina Prokop, CEO and co-founder at Eyeota "Rebuilding user identification with a privacy-first approach is a necessary step for the digital advertising ecosystem. As a partner of ID5, we are supportive of their efforts to lead the change for the industry."
"Industry investment in solutions like ID5's that provide a privacy-safe open web version of Google's privacy sandbox underscores the importance of a strong ecosystem, and advances our vision for a cookieless Identity marketplace and powering an accountable, addressable and aligned digital media supply chain," says Joe Zawadzki, founder and CEO at MediaMath
"PubMatic is committed to building a sustainable addressable advertising ecosystem that drives superior monetisation for publishers and increased ROI for advertisers." says Andrew Baron, SVP, marketplace & identity at PubMatic. "By partnering with ID5 and enabling their ID through our Identity Hub solution, we are able to drive innovation and opportunity on the open internet. Our publishers can take advantage of ID5's unique deterministic and probabilistic methods to achieve scale and accuracy."
"Closing this round now, in the wake of recent announcements by Google and Apple, is a strong signal sent to the market that there are alternatives to the Walled Gardens" says Mathieu Roche, co-founder and CEO of ID5. "We have seen tremendous adoption of Universal ID, our cookie-less identification service, by publishers and ad tech platforms. The backing of leading US and European investors gives us further means to achieve our ambition to become the global ID infrastructure powering digital advertising."
"The identity space has grown significantly since Google announced the deprecation of third-party cookies in Chrome" says Adriaan Zur Muhlen, managing partner, Progress Ventures. "Many companies have jumped on the opportunity to create a cookie-less identifier, but ID5 has a significant head start. The company has already spent three years educating the industry on the importance of creating a privacy-first identification system and has built a strong network of publishers and ad tech platforms leveraging their ID. We are excited to support their next stage of growth, and their vision of the digital future, particularly as they increase their focus on the US market."
Antoine Bodet, ED at Alliance Entreprendre, confirms, "we have invested in ID5 because of their first-mover advantage, combined with a clear long term vision carried by an experienced team of ad tech specialists. ID5's European roots and strong connections with media owners has enabled the company to better understand users' and publishers' needs. They have built an inclusive offering that benefits all types of publishers, as well as their monetisation partners, in their efforts to stay competitive in a marketplace dominated by tech giants."
"We are happy to continue to support ID5's effort to solve one of the biggest challenges that digital advertising has ever faced" says François Tison, general partner, 360 Capital Partners. "The ID5 team has done an amazing job creating and scaling a strong replacement solution for cookies and MAIDs, their time to-market has been perfect, and we are confident they can support the industry in this critical transition" added Tison.

ID5
ID5 was created to improve online advertising for consumers, media owners and advertisers, with the ultimate goal to help publishers grow sustainable revenue.
ID5 provides the advertising ecosystem with a transparent, scalable and privacy-complian...
Powered by PressBox
Ad TechIdentityInvestmentPrivacy