Facebook Willing to Open Algorithms to Regulators; Sky Mavis Announce USD$152m Funding Round
by Zara Briggs on 12th Oct 2021 in News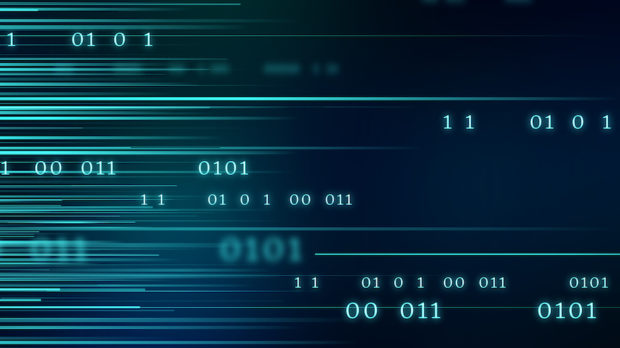 In today's ExchangeWire news digest: Facebook announce they would be happy to open their algorithms to regulators; Sky Mavis raise USD$152m (£111.6m) in a Series B funding round; and Homa Games raise USD$50m (£36.7m) in a Series A investment round.
Facebook willing to open algorithms to regulators
Facebook have responded to Frances Haugen's wellbeing concerns, announcing that they are happy for regulators to oversee their algorithms in the future. The ex-Facebook employee called for a transparent approach from the social media entity to stop the spread of misinformation, something the platform are allegedly willing to accept. Nick Clegg, vice president of global affairs and communications of Facebook, appeared on three US news shows during the past week, including CNN's State of the Union. During this public appearance, Clegg denied allegations of mental health ignorance made by whistleblower Frances Haugen, stating that "for the overwhelming majority of teenagers…[Instagram] is a positive experience." Facebook have also suggested that they are open to changing a provision of the 1996 Telecommunications Act, opening them up to greater liability from users' posts.
In response to Haugen's call for change, Clegg commented that the tech giant are hoping to enforce new controls so that adults can supervise children online, nudge users to look at other content if needed, and implement a take a break notification, similar to rival platform TikTok. In a further attempt to defend Facebook, Clegg claimed that profit is not prioritised over other factors such as mental health, referring to the USD$13bn (£9.5bn) investments the company have made to improve their services over the last few years. "We can change our product, which is exactly what we're doing of course." Further changes the platform are making are related to the two blackouts Facebook experienced over the past week. Consequently, they have announced they are testing an outage notification to confirm users' suspicions. In a blog post the company stated, "we want it to be easier to understand what's going on, directly from us."
In further Facebook news, another ex-Facebook employee, Sophie Zhang, is willing to testify before Congress about her former employer after handing over important information, according to reports. On Sunday, Zhang tweeted, "I provided detailed documentation regarding potential criminal violations to a U.S. law enforcement agency." She adds in a later tweet, "If Congress wishes for me to testify, I will fulfill my civic duty, as I've publicly stated for the past half year."
Whilst Facebook are fighting off these allegations, they have subtly acquired AI Reverie, a startup creating synthetic data. After being contacted for a comment, a spokesperson for Facebook confirmed this acquisition. The news hasn't yet been formally announced. 
Sky Mavis announce USD$152m (£111.6m) funding round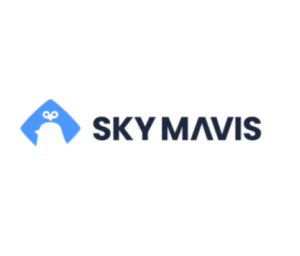 Sky Mavis announce they have raised USD$152m (£111.6m) in a Series B funding round led by Andreessen Horowitz and Mark Cuban. The capital values the video game developer at nearly USD$3bn (£2.2bn). The funding round is allegedly to help grow its Axie Infinity Play-to-Earn game, a non-fungible tokens-based (NFT) internet video game. The news comes as Sky Mavis recently announced its players generated USD$2.05bn (£1.5bn) in sales for the NFT-based game. In a blog post announcing the investment, the company commented, "we've always believed that NFTs would enable a new type of game that creates economic freedom for its players."
In further funding news, Magic Leap, the augmented reality platform, have raised USD$500m (£367m) for the release of a new AR headset, the Magic Leap 2. In a press release, the American startup company state that "new investment will advance Magic Leap's focus on delivering powerful, best-in-class augmented reality solutions for the enterprise." They are reportedly valued at USD$2bn (£1.5bn) after the funding, and have decided to keep investors quiet.
Homa Games raise USD$50m (£36.7m) in Series A investment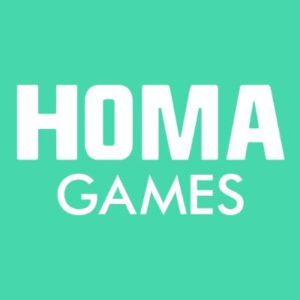 Mobile entertainment company, Homa Games, have raised USD$50m (£36.7m) in a Series A funding round led by Northzone. Earlier in the year, the French mobile gaming platform raised USD$15m, therefore, since its founding in 2014, they have raised USD$65m (£47.7m) overall. Singular, King, the founders of FuboTV, and Daniel Ek's family office also participated in the funding round. This venture capital comes just seven months after they raised their seed round, which was led by Headline and Eurazeo.
Homa Games launch two to three games a month, and now have more than 40 apps and games in its portfolio - including NERF Epic Pranks!, Sky Roller, and Idle World. They have developed their own tech infrastructure, allowing them to optimise the game development and performance of each game. 
According to reports, Homa Games is planning to execute on its tech vision by hiring 100 people and completing strategic acquisitions. 
In earlier French gaming news, startup company Voodoo have acquired Beach Bum, an Israel-based game studio. Co-founder and CEO of Voodoo, Alexandre Yazdi, commented on the acquisition, "Beach Bum and Voodoo share the same business philosophy and the same unlimited ambition to create a worldwide leading and inspiring mobile gaming company. Being together is a major step towards that direction."
Also in the news:
- Biites, a Global Branded Content Platform, Secures Funding from FirstPartyCapital to Fuel International Expansion
- ID5 Appoints Jessica Werner as Senior Director of Publisher Development and Rafael Marti as Head of Legal
- TheViewPoint Launched its CTV-First Ad Serving Solution: TVP Next
FacebookFundingInvestmentTransparency