ID5 Appoints Jessica Werner as Senior Director of Publisher Development and Rafael Marti as Head of Legal
by ExchangeWire PressBox on 8th Oct 2021 in News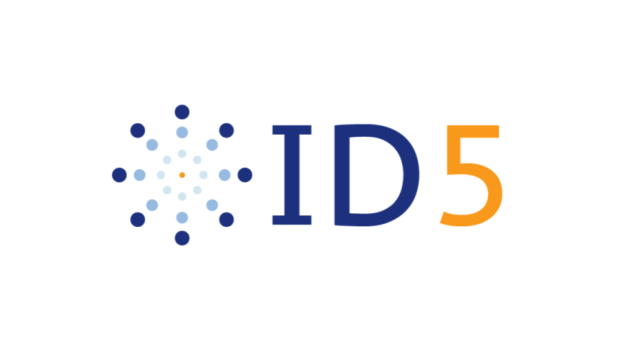 ID5, the leading identity solutions provider for digital advertising, has appointed Jessica Werner as senior director of publisher development and Rafael Marti as head of legal. Werner will be responsible for leading ID5's business development efforts towards media owners globally as well as directing the existing business with publishers. Marti will drive the legal strategy for data and technology transactions and the development and roll-out of products and services globally. 
Jessica Werner brings a wealth of knowledge and experience within the ad tech space having worked closely with digital publishers throughout her career, predominantly via programmatic monetisation. Previous to ID5, Werner led strategic efforts around digital optimisations on key accounts at publisher monetisation platform Freestar. She also has prior experience helping enterprise publisher accounts migrate to the adoption of header bidding integrations across the Sonobi network. Werner brings her operational and analytical background to ID5 to help expand its global reach and to influence the adoption of its solution in the face of privacy and transparency initiatives. 
Rafael Marti's qualification as an English, Irish, and Spanish solicitor and his extensive multi-jurisdictional experience in privacy, intellectual property, cloud computing, and online advertising are pivotal to support ID5's vision for a privacy-first ecosystem. As Head of legal at ID5, he will oversee the company's legal strategies for commercial and product and engage in industry-wide privacy initiatives. Before joining ID5, Marti held legal roles at Quantcast, Linkedin, and IBM. 
"The regulatory environment surrounding digital media and advertising is extremely nuanced and fast-moving," said Rafael Marti. "As ID5 further increases its leadership in industry conversations around key privacy and regulatory topics, I look forward to helping our customers and partners navigate this changing landscape and empowering the platforms and publishers that rely on advertising revenue with the tools they need to provide services to those who benefit from a free and open Internet." 
"I'm looking forward to building a strong publisher support team globally that will allow us to better serve our existing publishers while curating new relationships," said Jessica Werner. "In previous roles I've acted as a consultative resource for publishers, helping to shape their monetisation strategy as it related to new market trends and overall best practices - I'm excited to extend that same mentality as it pertains to efforts in the identity space, ensuring publishers data is being protected while using that same data to leverage more sophisticated targeting across their audience." 
Joanna Burtons, chief strategy officer at ID5 adds, "Jessica Werner joins ID5 to lead all our global efforts with publishers to ensure they can protect their consumer data and help transition to an advertising ecosystem that is less reliant on third-party cookies. The hundreds of publishers we partner with across the US, EMEA and JAPAC at ID5 will benefit from her experience working with publishers and monetisation technology. Jessica will build a team to share her industry, product and market knowledge and drive more adoption of ID5 around the world." 
"The recruitment of Rafael Marti further emphasises our commitment to building a privacy-first infrastructure supporting digital advertising globally", says Mathieu Roche, co-founder & CEO of ID5. "Building in-house legal and compliance expertise is key to ensuring that we can implement our privacy-by-design philosophy to support user identification in a post-GDPR and CCPA world. With his deep legal, technical and industry expertise, Rafael is the right person to take ID5 to the next level on that front." 

ID5
ID5 was created to improve online advertising for consumers, media owners and advertisers, with the ultimate goal to help publishers grow sustainable revenue.
ID5 provides the advertising ecosystem with a transparent, scalable and privacy-complian...
Powered by PressBox
AppointmentHiresPrivacyProgrammatic