Interactive Entertainment in APAC: Q&A with dentsu gaming
by Mathew Broughton on 13th Oct 2021 in News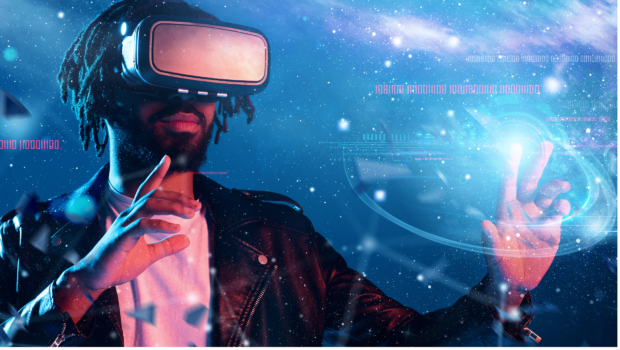 In this exclusive interview, ExchangeWire speaks to Jamie McConville, director - global solutions, dentsu Tokyo, following the launch of the dedicated dentsu gaming unit, to discuss the future of interactive entertainment in the APAC region.
How will dentsu gaming approach developing gaming technologies, such as VR/AR and the metaverse? What key aspects should brands consider when approaching these nascent opportunities?
When it comes to developing and integrating new technologies, we strive to not only deliver more robust and immersive gaming experiences, but also raise the bar when it comes to achieving commercial success. We often get questions around the benefits of creating branded spaces within the metaverse or owned virtual spaces from scratch, and it usually comes down to evaluating what is appropriate for the brand and what is truly delivering meaningful value to the audience.
As for bringing brands into virtual worlds, we are at a tipping point in VR, which is a key access point to the metaverse. This is being driven by devices, such as the Oculus Quest 2, and the ever-increasing repertoire of amazing, immersive experiences. VR is becoming an increasingly social experience so we need to ensure that the spaces we are creating within these virtual worlds are safe and inclusive for all and that brands are adding to the experience versus distracting from it.
How is the esports sector developing within APAC? How can brands engage effectively with esports audiences within the region, and on a global basis?
Within APAC, esports is not only becoming mainstream, it's also fast becoming its own industry segment. In recent years, we have seen esports gaining recognition as a legitimate sport, in terms of popularity and audience growth, and also through increasingly bigger leagues, tournaments, prize pools and appearances on mainstream broadcasting. This has led to the development an entire segment of industry dedicated to the production, organising, merchandising, and promotion of the sport.
We have also increasingly seen, from industry partners and regional teams, that the esports audience in APAC is distinct in nature when compared to other regions. Esports fans carry with them a strong sense of national pride and support for local teams. These audiences not only play more, watch more, but also demand more, calling for better content, more diverse representation and richer experiences. With more than half of the world's gaming population in Asia, the opportunity for brands is too big to ignore. Non-endemic (or non-gaming) brands see sponsorship as a way to get in on the action but should aim to work together with game publishers and league organisers to ensure opportunities are more integrated and collaborative, to ensure they are truly adding value for the audience.
What are the key characteristics dentsu gaming is looking for in terms of investing in gaming start-ups? Which specific sectors are being examined (if any)?
Dentsu gaming is committed to contributing to the development and expansion of the whole gaming industry. Based on assets already owned by dentsu, we would consider the following as interesting areas for strategic investment; in-game advertising, e-commerce and data management technology, community-based platforms that bridge multiple games and content developers creating new gaming experiences, such as 3D development.
We also have a 100%-dentsu-owned original game development studio, SMG Studio, based out of Australia. We are exploring options to allow SMG Studio to partner with other creatively-led game studios to leverage the power of the dentsu group to help bring those titles to the market. Together, SMG Studio and dentsu are able to obtain licensing opportunities of entertainment and pop culture IP, as well as introducing brands directly to developers. This allows brands to tap into gaming at an integration level that was previously thought impossible.
How are brands, both regionally and globally, examining in-game advertising? What should marketers consider here compared to other forms of in-app advertising?
Brands know gaming is full of opportunity and are currently testing diverse approaches to make their own way into gaming. The in-game advertising model is one that seeks to integrate brands into the gaming space in a way that does not interrupt the user's gameplay and presents ads in a way similar to real life. However the in-game ad ecosystem is very complex and rapidly evolving. As new opportunities for brands appear, we need to remember that this is so unique and novel, it can never be directly compared with other types of in-app advertising.
As a result, marketers must always consider the mindset of a gamer when they approach in-game advertising – how can they create value in the gaming space rather than interrupting and distracting from the experience at hand. Importantly, this will not be the same across all genres of games, titles and experiences so the nuances of how a brand enters the gaming space become extremely important.
APACesportsGamingIn-AppInvestment