Experiential Partnerships in Esports; Q&A with Nicole Du Cane, Wisdom
by Mathew Broughton on 19th Oct 2021 in News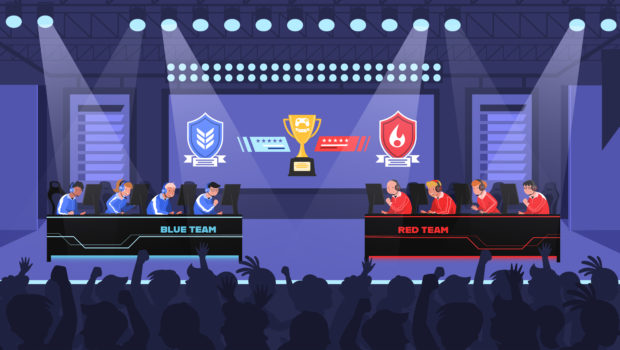 Following the announcement of their partnership with Mall of America to create an esports hub, ExchangeWire speaks to Nicole Du Clare, VP of sales and partnerships at Wisdom Gaming to discuss how esports experiential partnerships and sponsorship activations can help retailers to bolster their footfall.
How do both live and in-person experiential experiences bolster the development of esports? What other community-level initiatives can be used to further this development?
Avid fandoms and passionate communities are at the heart of esports and gaming. The more events there are for fans to experience, the more opportunities for growth and development for our industry. In recognising this opportunity, we took the time to listen and research what communities are most interested in, and our new space at Mall of America caters to a variety of experiences for fans to enjoy. To further the development of community-level initiatives and scholastic opportunities, we've built and grown the Minnesota Varsity League (MNVL) our high school esports initiative to support the path-to-pro by working with high school administrators to provide coaching and educational opportunities. MNVL has grown to over 45 schools across the state participating with over 800 members this Fall season (up from 90 members a year ago) and culminates in a State Championship.
How can esports teams effectively leverage sponsorship and virtual opportunities, alongside experiential and out-of-home activations?
Sponsorship opportunities for esports teams are an integral part of the ecosystem that organisations should view through the same lens as traditional sports teams. As the esports industry is still young and growing, brand partnerships and sponsorships have provided the backbone of financial support to allow professional players and teams to pursue their dreams and grow the scene to where it is today. The more esports teams can look for synergistic partners that share their goals and values, the more stability and longevity they can see from retaining significant partners for the long haul. By being dedicated to helping brands succeed with their audience and building that fan loyalty together, more other potential sponsors will trust in esports activations as an essential part of their marketing spend.
Similarly, how can esports brand sponsors use experiential and out-of-home activations to maximise sponsorship visibility?
It allows brands to directly interact with the fans in a meaningful way and be literally in their face at an event. It can provide opportunities for more immersive experiences leading to deeper engagement which leads to lasting memories when it comes time to purchase.
Providing a creative variety of campaigns for fans to engage with a brand is critical in building lasting fan affinity and fan loyalty. A cohesive marketing campaign ties together the virtual and experiential activations, allowing to build upon the story and make it a memorable experience for the fans. It's the best of both worlds for both the esports teams and their brand partners.
How should retailers be approaching gaming and esports as a way of increasing interest and footfall towards their stores?
Retailers need to find new, compelling ways to reach the demographics they want to bring into their stores. Gen-Zs and Millennials have grown up in the digital era, so getting creative and leveraging where that audience's attention is to reach them is the first step. Taking it one step further is to engage with a targeted community and its fandoms - whether esports, gaming, or major influencers - building those partnerships can lead to a more impactful story and create a connection between the brand and the fan through the conduit of the community.
How are in-person esports audiences recovering in the US after the lows of the coronavirus pandemic?
Esports audiences in the US have been eager to return to in-person events safely, and we saw a glimpse of that over the summer with fans in the stands at events such as the Call of Duty League Championship held at the Galen Center in Los Angeles. While we still have a ways to go before we are back to full capacity events, the esports and gaming community has grown exponentially since the pandemic, and the fans are hungry to return and experience esports live in person.
What are the key similarities, and differences, between in-person esports events in the US compared to the Asia-Pacific (APAC) region?
The pandemic accelerated an already speeding train with the growth of esports and gaming and how it's no longer a small subculture but part of the next generations' identity. The US market for in-person esports events has grown considerably over the past years, but we still have a long way to go compared to the Asia-Pacific region, where gaming is a core part of their everyday culture, lifestyle, and ecosystem. By bringing esports and gaming events to mainstream audiences in a retail and entertainment complex like Mall of America, which attracts over 40 million visitors a year, we are helping to bridge that gap as the US continues to build the infrastructure to support esports and gaming, from high school varsity leagues to collegiate scholarships to LAN centers in every major city.
esportsGamingNorth AmericaRetailUS