In-Housing a First-Party Data Strategy will be Vital - Q&A with Pierce Cook-Anderson, Smart
by Grace Dillon on 29th Oct 2021 in News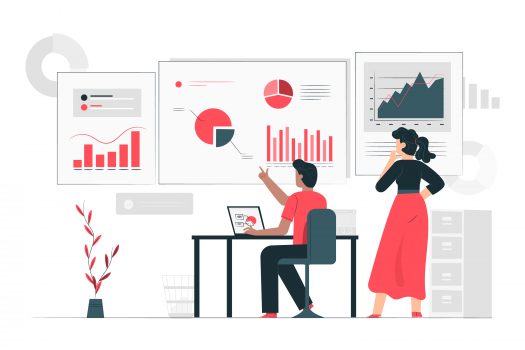 In association with Smart.
In this exclusive Q&A ahead of ATS London 2021, Pierce Cook-Anderson, country manager Northern Europe, Smart, outlines the rising importance of first-party data and its implications for a post-cookie world.
What role does first-party data play in the development of cookieless solutions?
First party data is incredibly important, if not the most critical asset, for both publishers and advertisers. Any company not collecting and activating first-party data from their properties is leaving money on the table. It not only allows them to take advantage of their unique relationship with their audience or their consumers, but it also offers the ability to target a specific audience or context without cookies and with minimal wastage to drive value. The cliché goes that 'data is the new oil,' but that's only relevant if the data is protected, accurate, packaged correctly and the buyer has the confidence to purchase the inventory.

How has the rise of first-party data impacted the relationship between the buy-side and the sell-side?
Both the buy-side and sell-side have first party data and this is something that will only grow in the future. With the challenges and complexity of reimagining a digital world without cookies and increased privacy concerns, there are some key areas to focus on for both the buy-side and the sell-side. These include ensuring data sovereignty and being able to segment these audiences whilst also future-proofing customer data strategy. It sounds simple, but in-housing a first-party data strategy will be necessary to mitigate any changes proposed in 2023 and beyond, and will also reinvent the way buyers and sellers interact and work together by building closer, direct relationships.

What are the main challenges of collecting and leveraging first-party data?
Many retailers and some publishers already collect first-party data from their various customer touch points, including subscriptions, ecommerce purchases, in-store purchases, app downloads and in-person events. This data is hard to bring together and cross-reference as it's usually held across different parts of the business. So clearly the first step is creating a data stack capable of storing and processing this information as well as enriching it further. Picking trusted technology partners, without a conflict of interest in the use and sharing of data, is an important consideration. Instead of using indirect methods to target consumers, publishers and retailers actually own their first-party data and can have a much deeper relationship with their customers.
Will we see more walled-gardens emerge as a result of the end of the cookie and other infrastructural changes, and if so, what will the implications of this be for publishers?
This seems like a natural conclusion of building out proprietary first-party segments on the buy-side and the sell-side. Publishers with first-party data are in a very strong position to build their own walled-garden and offer access to this enriched inventory through curated, private marketplaces, potentially making it more valuable than it is today. There is also a growing trend in Europe and the US for retailers to build their own walled-garden of customer data and leverage this across their platforms.

What will they be for marketers?
There is an opportunity to work more closely with premium publishers and build deeper partnerships based on the ability to target relevant customer data segments in a trusted environment. The buy-side can't work in a silo as all cookie replacement technologies require collaboration to work properly, unlike existing third-party cookie solutions. In addition, the challenge not only lies in targeting users based on their profile, interests, or context, but moreover to measure and to evaluate campaign performance. This can only become a reality through deep collaboration across the industry.

Where will probabilistic targeting fit into the post-cookie landscape?
Probabilistic targeting makes up in scale what it lacks in accuracy. If first-part data is going to be the data source of truth from a targeting perspective, then this can be used to help build a probabilistic model to provide greater scale, accuracy, and outcomes. The probabilistic model then is only as good as the deterministic data that goes into it. Combined with contextual and semantic targeting, the opportunities to run tailored campaigns at scale will still exist, but not with the ease and ability that we are used to with third-party cookies.
---
ATS London 2021 will take place on 3rd-4th November at Lee Valley VeloPark. Tickets and further details are available via the ATS London 2021 events hub.
CookielessDataFirst-Party DataPost-CookieTargeting