Predictions 2022: The MadTech Middleware
by Grace Dillon on 13th Dec 2021 in News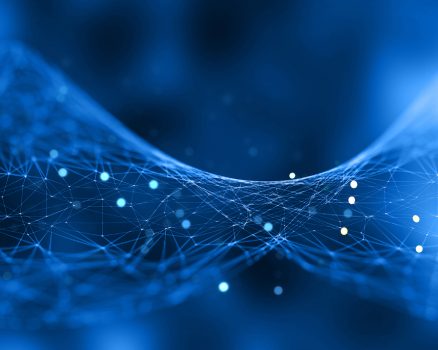 In the fifth article in ExchangeWire's 2022 predictions series, industry experts predict what next year looks like for the MadTech Middleware. The MadTech Middleware, as defined by ExchangeWire CEO Ciaran O'Kane, enables technology for use by the service layer in the privacy-first era; is independent of any platform; is less managed service and more SaaS-based; and has occurring rather than recurring revenue.
MadTech Middleware companies will look to offer the right utility in the privacy-first era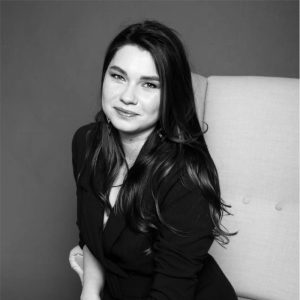 Chrome browser, which is used by 63% of the world's internet users, will disable the identifier that allows advertisers to target and analyse audiences. This is a breaking point for the entire digital advertising industry.
It is not clear yet if the industry will develop a unified solution for identification – Google's Privacy Sandbox has yet to be finalised. Google also introduced a possible alternative to cookies, the Federated Learning of Cohorts (FLoC) ad targeting technology, which analyses the user's browser history and categorises them by cohorts. User graphs, data pools, and single login (SSO) systems with first-party advertising IDs that meet privacy requirements – all these technologies can also become alternatives to cookies. With this, a typical company in the MadTech Middleware layer will be focused on offering the right utility in the privacy-first era (measurement, targeting, infrastructure).
In the future, the following categories in the MadTech Middleware will drive a real value for marketers, service companies, and the rest of media businesses: measurement and attribution (omnichannel attribution, moving to panel-based and engagement models); data and privacy (contextual advertising, the clean room revolution, IDs and ID graphs, algorithmic trading vendors); and infrastructure and automation (web and app-based display, CTV, DOOH, commerce media).
Liz Tokareva, director of in-house products, SmartyAds
Tech providers will need to invest in accurate alternative targeting solutions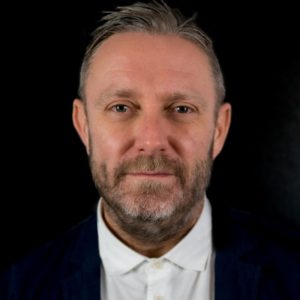 The fragmentation paradox is not new: an increasingly varied content diet boosts reach potential, but also complexity. As advertisers expand cross-media efforts, they are demanding tools that make their lives easier and improve the user experience. With calls for simplification getting louder, we can expect more vendors to respond with rigour in 2022.
Part of that will be about offering streamlined workflows to enable smooth campaign management and quickly generate sales, alongside fuelling collaboration between people and machines. But there will be an additional specific need for solutions to coordinate multiple channels in one place and allow consistently accurate targeting, especially when it comes to seamless use of diverse first-party IDs. The bottom line is technology providers will have to make bigger investments in delivering what marketers want.
Phil Acton, country manager, UK & BeNeFrance, Adform
2022 will shape the future of ID-less advertising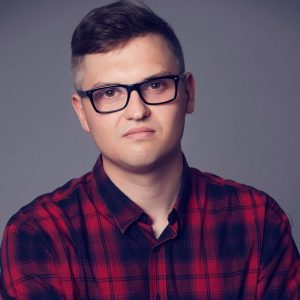 2022 is set to shape the future of ID-less advertising across the industry, with several key industry-shifting developments on the horizon. To start with, we expect to see a new iteration of FloC that will evolve to be more privacy-preserving. It is likely that this will see Google move away from the term 'cohorts' in favour of 'topics' and it shouldn't come as a surprise if this comes with a rebrand and new name. From a consumer perspective, this will help users to understand what they are being assigned to, but from an advertising standpoint, advertising efficacy challenges may arise.
Next, whilst industry-leading companies will test Privacy Sandbox proposals in H1, we expect to see some new developments in the ongoing investigation being conducted by CMA, ICO, and DG COMP. Indeed, the outcome of this will have a huge effect on the implementation and timeline of the deprecation of third-party cookies.
Finally, on June 21, Google announced its "Opt Out of Ads Personalisation" which is effectively their "light" version of Apple's "ATT''. And following Google's post back in January 2020, this announcement will no doubt be a precursor to the inevitable AAID (Android Advertising ID)-less future that might develop further in the year ahead.
Łukasz Włodarczyk, VP of programmatic ecosystem growth & innovation, RTB House
SMBs will seek reliable partners to handle data activation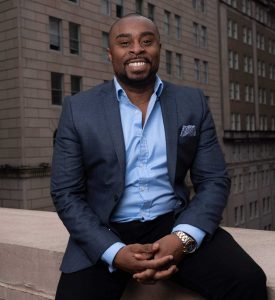 After Google changed the deprecation date for third-party cookies to 2023, cookieless preparation fell down the priority list for a majority of marketers. But no matter whether you are an advertiser, an agency, or a publisher, starting early is key to seamlessly transition into the cookieless future. There is unlikely to be a silver bullet for all, so looking at alternatives is the best bet. Small and midsize businesses are also likely to search for a reliable partner to help them collect and make sense of their first party data for digital activations. Early tests show that some cookieless strategies could perform better than cookie-based ones—this could be the time to get ahead of the competition.
Kofi Amoako, RVP customer success operations EMEA, Pubmatic
Attention-based solutions will become part of every brand's digital strategy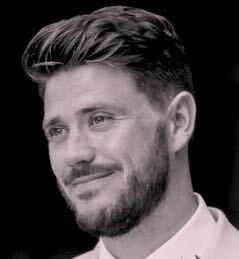 Third-party cookies were granted a stay of execution from Google earlier this year and, whilst that may have delayed their demise for a short while, agencies and brands are realising that the future of advertising is, largely, identifier-free. Digital advertising is reshaping itself to not be so reliant on following people around the internet and instead using other, more intelligent approaches to reach them on their terms. That shift will come to full fruition in 2022 and attention technologies will play a huge role.
Attention-based solutions have gained serious momentum this year and that will only build further as we move into next year, especially as advertisers come to fully understand all its advantages and vendors try to seize their piece of the pie.
Because attention-based technologies allow advertisers to identify the environments and contexts where an ad is best resonating with consumers, as opposed to identifying the individual consumers themselves, brands are able to make better connections without the need for cookies or identifiers of any kind.
By the end of 2022, the concept of attention will feature in every brand's digital strategy and their success in implementing it will depend on how actionable the attention data they're provided with is, as well as having the right tools to take those actions.
Ben Dimond, head of EMEA, Playground xyz
If 2021 was about testing data collaboration, 2022 will be about achieving scale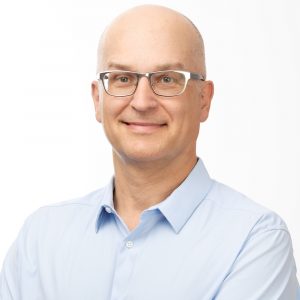 The increasing importance of first-party data has dominated industry discussions of late focusing largely on finding new ways to allow for safe data flow between the buy- and sell-sides. But if 2021 was mostly about testing data collaboration solutions, including clean rooms, 2022 will be about achieving scale. To achieve this the industry will need to adopt a holistic approach to their first party-data strategies to include all vital aspects of data organisation from collection and processing to identity assignment and activation.
Those companies able to offer large-scale first-party data will be an attractive prospect for marketers. While this may also mean more wind into the walled garden sails, we can expect more publisher-driven data collaboration solutions to emerge, supported by third-party tech providers, as a way to maximise their advertising revenues but also as an opportunity to market content and products more efficiently to their audience.
Jürgen Galler, CEO and co-founder, 1PlusX
Collaboration will increase significantly in 2022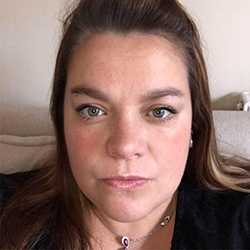 Call to ID partners: Stop the conflict! ID solutions for the open web are going to be invaluable for publisher monetisation, so in 2022 we expect collaboration to dramatically increase. Currently, ID partners in the industry are operating like a circular firing squad claiming 'my privacy is better than your privacy'. Everyone who has a solution wants to say theirs is the only one that works. However in reality, as an industry we need to work together. Identity vendors, publishers and marketers, put down your arms. Instead, let's collaborate to help marketers meet full funnel needs, boost consumer transparency and control while making everything more efficient. The end result will be better for everyone involved.
Alison Harding, VP data solutions, EMEA, Lotame
Martech and ad tech and traditionally IT platforms will become more closely connected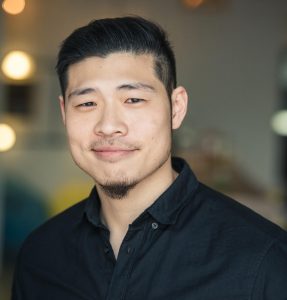 As legacy third-party identifiers continue to erode and consumer data becomes increasingly regulated, the directness of the relationship between brands and their customers will only grow in importance. This places extra emphasis on effective first-party data management and deployment with respect to customer experience. As such, there will be an increased need for advertisers to architect their tech stack in a manner that incorporates and enables use cases for persistent and consented customer data.
Thus, I believe that the connective tissue between mar/ad tech platforms and those that have historically been more associated with IT departments will continue to grow. Examples include increasing synergies between Google's Cloud Platform and their Marketing Platform, Amazon Web Services and their ad tech suite, and the capability of customer data platforms (CDPs) to export customer data to cloud-based data lakes and clean rooms for custom modelling and analytics.
This trend isn't new for 2022, as we can trace it back over the past several years. That said, I believe it will continue to accelerate in the coming year with a tightening of integrations not only in technology, but also in organisational structures. For brands, the role of IT in marketing will grow as they seek to incorporate cloud-based data applications into the solution design of their marketing stack. For technology companies, a parallel trend will occur with product and sales teams positioning their advertising and data management systems in tandem more often and in more congruent ways for the future-facing marketer.
Vincent Niou, VP data and technology, APAC, Essence
App developers will enjoy greater autonomy as ATT will be called into question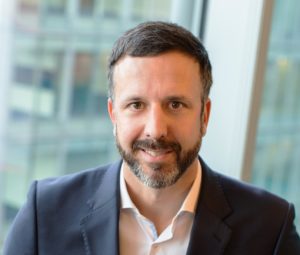 2022 will be a pivotal year for new identification mechanisms supporting addressable advertising. More platforms will integrate with alternative identity solutions and measure the benefits of the additional reach they provide, resulting in publishers and brands leaning in and requesting these increased efficiencies from their providers. I predict that the effectiveness and validity of Apple's App Tracking Transparency solution will be called into question. This will allow for a more autonomous future for app developers and, in turn, open up the usage of alternative IDs in mobile applications. In Connected TV, I anticipate channels restricting the availability of IP addresses for privacy and data protection reasons, paving the way for the deployment of alternative identifiers in this environment in 2023. By the end of 2022, we predict that more than 50% of ad requests on the web will be enriched with alternative IDs in Europe and the US.
Mathieu Roche, co-founder & CEO, ID5
Independent clean rooms will come to the fore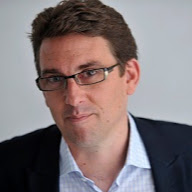 For marketers, data clean rooms are data collaboration technologies that can be used for campaign measurement and audience activation. Indeed, many identity solutions will rely on connecting and cleaning volumes of first-party data at scale, with data clean rooms becoming an increasingly popular method. They work by providing a space where data owners can share aggregated data with advertisers in a privacy-compliant way – meaning none of the data can leave the clean room.
There are a number of stakeholders whose concerns must be addressed when selecting a data clean room. Firstly, an advertiser's chief data officer will want best-in-class (consumer) privacy protection. Secondly, an advertiser's CMO will want independence in terms of how the measurement methodology works and where activation can happen. And finally, an advertiser's data scientists will need usability, meaning robust, flexible identity management for data connectivity and for the privacy controls to not impede analysis or make it prohibitively difficult for them to use.
Unfortunately, to date, the data clean rooms that are on offer have failed to meet all three of these benchmarks simultaneously. And with that in mind, we predict that in 2022, independent clean rooms — those not provided directly by the publishers — will come to the fore. These clean rooms will not only tick those boxes but will also begin to allow advertisers and data owners to decide on where to set the balance between privacy controls and utility.
Ian Fremaux, head of technical pre-sales, LiveRamp
---
Header image: Background photo created by kjpargeter (www.freepik.com)

RTB House
RTB House is a global company that provides state-of-the-art marketing technologies for top brands and agencies worldwide. Its proprietary ad buying engine is the first in the world to be powered entirely by Deep Learning algorithms, enabling adverti...
Powered by PressBox

Playground xyz
Playground XYZ is on a mission to master the art and science of maximising consumer attention. The company has built the world's first technology stack that integrates visual attention measurement, analytics and media optimisation called the Attent...
Powered by PressBox

PubMatic
PubMatic (Nasdaq: PUBM) is an independent technology company maximising customer value by delivering digital advertising's supply chain of the future.PubMatic's sell-side platform empowers the world's leading digital content creators across the...
Powered by PressBox

LiveRamp
LiveRamp is the leading data connectivity platform for the safe and effective use of data. Powered by core identity resolution capabilities and an unparalleled network, LiveRamp enables companies and their partners to better connect, control, and act...
Powered by PressBox

Lotame
Lotame is a global technology company that makes customer data smarter, faster, and easier to use. With our next-gen data platform Spherical, we enable marketers and media owners to use data to engage existing customers and attract their next best ac...
Powered by PressBox

ID5
ID5 was created to improve online advertising for consumers, media owners and advertisers, with the ultimate goal to help publishers grow sustainable revenue.
ID5 provides the advertising ecosystem with a transparent, scalable and privacy-complian...
Powered by PressBox

Adform
Adform is the only global, independent and fully integrated advertising platform built for modern marketing. Its unique enterprise technology – Adform FLOW – harnesses superior user experience and a scalable, modular and open architecture...
Powered by PressBox
Ad TechDataIdentityMadTech MiddlewarePredictions