Professionals Flustered over Log4j Vulnerability; Meta's Review Board Intervenes to Control Misinformation
by Zara Briggs on 15th Dec 2021 in News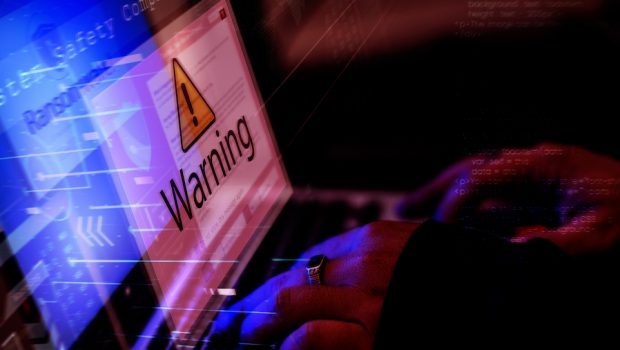 In today's ExchangeWire news digest: A previously undetected vulnerability in Log4j has allowed hackers to access sensitive data; The Oversight Board have stepped in to remove unsupported content regarding war-stricken Ethiopia; and abillion have raised USD$10m (£7.5m) to tap into the e-commerce market.
Vulnerability in Log4j has left professionals flustered

There have been over 1.2 million online attacks on companies since last Friday, according to researchers, due to a previously undetected vulnerability in the open-source software, Log4j. Hackers, including Chinese state-backed groups, have taken advantage of the flaw in code developed by non-profit Apache Software Foundation, named Log4shell, stealing data and installing cryptominers on exposed systems running Java, reports from Microsoft conclude. The vulnerability, which has reportedly been exploited by hackers since the start of the month, has been described in a phone briefing by Cybersecurity and Infrastructure Security Agency Director Jen Easterly as being "one of the most serious...if not the most serious." Tech giants, including Amazon Web Services and Google Cloud, have found some of their services to be vulnerable.
Nicholas Sciberras, head of engineering at vulnerability scanner Acunetix has informed that through Log4shell, hackers have "almost unlimited power" to access sensitive information. Although this vulnerability was exploited earlier this month, it has been revealed that it has unknowingly existed since 2013, due to a faulty code. 
According to research conducted by Identity Theft Resource Center (ITRC), 2021 has hit a record breaking number of data breaches, with 1,291 breaches in 2021 (so far), compared to 1,108 breaches in 2020. Reports have, however, disclosed that 2021 has claimed far fewer victims of these breaches, with 2018 topping that list.
Meta's review board step in to control misinformation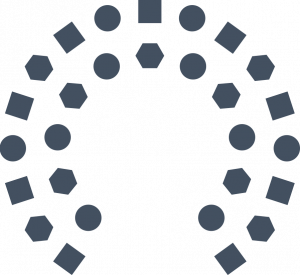 The Oversight Board, created by Meta to overlook content moderation decisions on its social media platforms Facebook and Instagram, have stepped in to remove unsupported content regarding war-stricken Ethiopia. The Facebook post alleged that the Tigray People's Liberation Front were responsible for horrific crimes including murder, rape, and looting, assisted by Tigrayan civilians, ending with a controversial statement that reads, "we will ensure our freedom through our struggle." The Ethiopia-based user claimed that he received the information from residents of Raya Kobo, however the board found that the content violated Facebook's Community Standard on Violence and Incitement, leading to its removal.
Meta went back and forth debating whether this post was acceptable for the Facebook community, initially coming to the conclusion that it should be removed after their automatic Amharic language systems flagged the post. After the Facebook user appealed the first-hand decision to The Oversight Board, Meta unwound the removal, claiming their actions were "incorrect". The moderating body overturned Meta's independent choice, deleting the post once again, stating in their review that "unverifiable rumours in a heated and ongoing conflict could lead to grave atrocities, as was the case in Myanmar."
Back in 2018, researchers reported that Facebook had failed to moderate content on their platform, after the Myanmar military created a series of fake accounts to post inflammatory comments and posts timed for peak viewership. Facebook later admitted that they had failed to prevent their platform being used to "incite offline violence." However, the tech giant saw their platform being used to spread hate once again, when the military ordered Facebook to block the platform in Myanmar in February this year.
The Oversight Board, who became active in 2020, stated in regards to the recent Ethiopian-based post, "in situations of armed conflict in particular, the risk of hateful, dehumanising expressions accumulating and spreading on a platform, leading to offline action impacting the right to security of person and potentially life, is especially pronounced."
The board has declared that Meta should undergo a human rights content assessment on Facebook and Instagram, ordering them to rewrite their "value of 'Safety' to reflect that online speech may pose risk to the physical security of persons and the right to life."
abillion raise USD$10m (£7.5m) to tap into the e-commerce market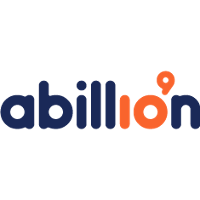 Product review social platform, abillion, have raised USD$10m (£7.5m) in Series A funding to tap into the e-commerce sector with a peer-to-peer marketplace. The round was led by New York City-based venture fund 1/0 Capital, with support from Mamoru Taniya, the Chairman of Tokyo-based SDG Impact Japan, bringing their total funding to USD$17m (£12.8m). Senior partner of 1/0 Capital, Ziggy Jonsson, comments, "we're delighted to support abillion, a platform that can inspire users, provide daily utility, drive purchases, and promote advocacy while creating real impact for the planet."
The startup was founded in 2017 by CEO Vikas Garg, with the aim of using social media for sustainability and ethical influences. The app was later launched in 2018, now reaching over one million downloads. Garg is hoping that abillion will reach one billion people with their planet-friendly social platform, stating, "completing our Series A is a significant milestone and we're excited to make a far greater impact for our planet in 2022 and beyond."
The news accompanies the announcement that Food52, recipe website turned online retailer, have acquired Schoolhouse, a seller of home products. The deal was worth USD$48m (£36.2m) in cash and stock. Food52 have also announced they're raising additional funding from their private equity owner, The Chernin Group (TCG), which they said will be used "to fund brick-and-mortar retail, a pantry brand, and the build-out of its creative studios. The brand will be ubiquitous in the retail and media landscapes, a result of its pioneering approach to commerce, content and community."
Also in the news:
- Global Charity Epic Foundation Uses Innovative Mobile Video Ad Format to Drive Donations
- Email AdTech Company Passendo Raise €2.3m to Boost Media Publishers' Ad Revenues
- Hivestack, Solmate Media Partnership Brings Programmatic DOOH to Taiwan for the First Time
- World-Leading Media Agencies Partner with Hivestack to Deliver Programmatic Digital Out of Home (DOOH) for Advertisers in Hong Kong
CybersecurityDataFacebookFraudMetaPrivacy