Facebook are a Second Time Unlucky as Dismissal is Denied; Didi Face a Surge of Struggles
by Zara Briggs on 12th Jan 2022 in News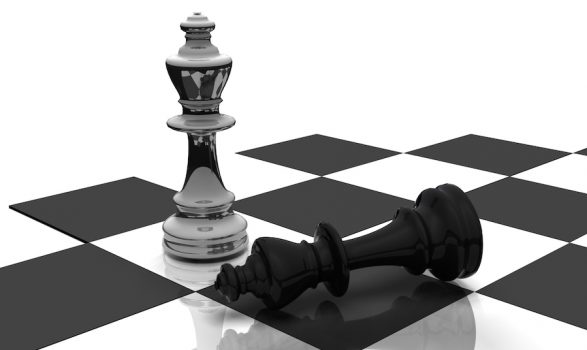 In today's ExchangeWire news digest: Facebook's second attempt to throw out the US Federal Trade Commission's (FTC) lawsuit is denied; Didi Chuxing have begun initial discussions with the Hong Kong Stock Exchange about going public, according to reports; and Lootex have raised USD$9m (£6.6m) in a seed round to develop their metaverse marketplace plans.
"Second time lucky?" It seems not as Facebook's second attempt to dismiss the FTC's case is denied

The US District Court has denied Facebook's second attempt to throw out the US Federal Trade Commission's (FTC) lawsuit claiming that the social media titan "has long had a monopoly in the market". According to Judge James Boasberg, the FTC have presented enough robust evidence in their amended complaint to allow a trial to proceed, once again hoping to force Facebook to unwind their acquisitions of WhatsApp and Instagram.
The FTC were given a chance to amend their case after the court declared that their initial evidence, filed last year, asserting that Facebook has a monopoly over the social network sector, was insufficient. The commission proceeded with this opportunity, proving that not only do Facebook (who have since changed their corporate name to Meta) have market dominance, they have "willfully maintained that power through anticompetitive conduct". 
Facebook were, again, left in denial, claiming that the revisions are "akin to rearranging the deck chairs on the Titanic." The tech entity furthered their argument this time around, declaring that Chair Lina Khan should be recused due to her alleged preconception of Facebook, and recent participation in the regulator's vote to authorise the amendments. Their evidence, however, missed the mark and the Court denied the complaints, stating that they refuse to "engage in such speculation". The Court have deemed the success of the commission as "anyone's guess".
Didi could face struggles amid Hong Kong IPO talks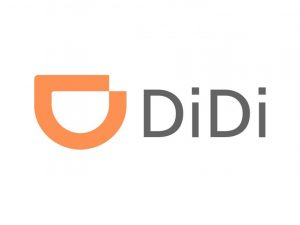 According to two people familiar with the matter, Chinese ride-sharing platform Didi Chuxing have begun initial discussions with the Hong Kong Stock Exchange about going public, subsequent to their horror show listing in the US, which led the platform to begin the delisting process back in December. It has been reported that a listing close to home is imperative for the success of the tech platform, but this could take a long time.
Didi launched their New York IPO back in June, raising USD$4.4bn (£3.23bn) in what was known as the biggest US listing from a Chinese entity since Alibaba in 2014. China however, started cracking down on the firm just days later, ordering their apps to be taken off domestic app stores, as well as banning new users from signing up. Investigations were also launched into how the app handles data, leaving their shares, which were initially valued at USD$14 (£10.27) at the start of trading, worth USD$4.90 (£3.59) today. The Beijing-based firm have lost over USD$40bn (£29.3bn) in market value.
As of today, the undetermined government investigation into Didi's handling of data is making their journey to a Hong Kong public listing significantly harder. The probe, which began in June, was filed in August, and company insiders are anxiously waiting for the verdict. According to the Financial Times, one person close to the executive team at Didi said that no substantial evidence had been found, but the government "will still find something Didi did wrong".
Reports show that Didi are on track to burn through their cash pile by the end of 2023 if drastic measures don't pay off.
Lootex raise USD$9m (£6.6m) to enhance metaverse marketplace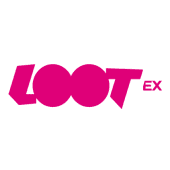 Decentralised trading platform, Lootex, have raised USD$9m (£6.6m) in a seed round led by Spartan Capital, Infinity Ventures Crypto, LD Capital, and Akatsuki, with participation from, but not limited to, Polygon Studio. The company have confirmed that the investment will help advance their metaverse marketplace. "IVC is thrilled to support Lootex's vision and mission to create a transparent and decentralised NFT marketplace – a pioneering step towards facilitating people's virtual assets," Brian Lu, founding partner at Infinity Ventures Crypto, commented.
According to reports, their marketplace operation will potentially allow gamers to buy and trade items across several blockchains once completed. Justine Lu, Lootex CEO, said in a statement, "our mission is to liberate game asset ownership and connect blockchain games to traditional players. By providing a game-oriented NFT marketplace, players are able to trade and discover the value of their hard work and accomplishments."
NFTs are considered vital for the development of the metaverse, due to their characteristic of providing a virtual identity. According to Eric Anziani, COO of Crypto.com, NFTs will be critical in the success of the metaverse as they will become "the tool that represents any digital type of assets in virtual worlds going forward. So the applications are tremendous." 
The news, however, comes as NFTs have recently faced hesitation from leading game developers, such as Sega, due to negative feedback from customers. Executives at the video game and entertainment firm recently expressed their thoughts on NFTs in a management Q&A, stating that studies and experiments will need to be conducted to decide their future with the digital collectibles. "We will consider this further if this leads to our mission "Constantly Creating, Forever Captivating", but if it is perceived as simple money-making, I would like to make a decision not to proceed," Sega executives stated.
Also in the news:
- Kao Appoints the7stars to Handle UK Media Planning and Buying
- Xaxis and IAS Raise Awareness for a Fashion Brand by Using Context Control Targeting
- KKCG's ARICOMA Group Acquires Ad Tech and Martech Development Company Clearcode