Paytm Shares Plunge to Rock Bottom; The New York Times Agree to Purchase The Athletic
by Zara Briggs on 10th Jan 2022 in News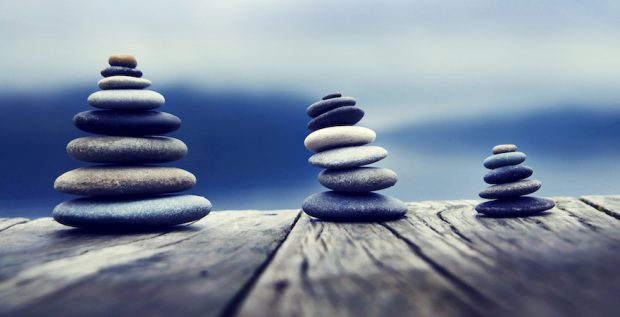 In today's ExchangeWire news digest: Shares of Paytm have dropped 6% to a record low, from ₹1,226 (£12.2) to ₹1,155 (£11.5); The New York Times announce they have agreed to purchase The Athletic for USD$550m (£405.1m); and Sega executives re-consider the future of NFTs in a Q&A.
Paytm shares have dropped to an all-time low

Shares of Paytm, an Indian e-commerce company, have dropped to an all-time low since their market debut in November, just two months after their USD$2.5bn (£1.8bn) IPO which measured up as the nation's largest. Shares dropped 6%, from ₹1,226 (£12.2) to ₹1,155 (£11.5), subsequent to it's opening on Monday, just after brokerage house Macquarie released a pessimistic report detailing the struggles of Paytm's owner, One97 Communications. According to reports, shares in the Pradesh-based firm have slid by around 46% from their issue price of ₹2,150 (£21.4).
Paytm raised USD$2.5bn (£1.8bn) in an anchor round as part of their IPO in November, with backers such as Blackrock and GIC participating. Initial aims were to achieve a valuation of around USD$20bn (£14.7bn) after the first day of trading (18 November), however the platform lost more than 27%. At the close of trading on local stock exchanges, Paytm stood at USD$13.6bn (£10.017bn).
The Macquarie report, released today (10 January), was the only brokerage firm to give such an adverse view on Paytm's outlook at the time of market debut, according to TechCrunch. In a note to their investors, Macquarie stated, "dabbling in multiple business lines inhibits Paytm from being a category leader in any business except wallets, which are becoming inconsequential with the meteoric rise in UPI payments. Competition and regulation will drive down unit economics and/or growth prospects in the medium term in our view. Unless Paytmlends, it can't make significant money by merely being a distributor. We therefore question its ability to achieve scale with profitability."
The New York Times agree to purchase The Athletic for USD$550m (£405.1m)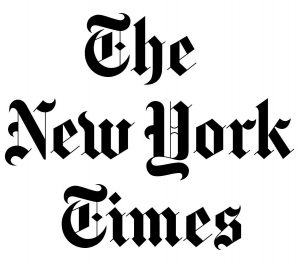 On Thursday (6 January), The New York Times announced that they have agreed to purchase digital subscription-backed sports news website, The Athletic, in a hefty all-cash USD$550m (£405.1m) deal. This agreement sees the newspaper enter into their biggest acquisition in almost three decades. According to reports, this deal will support The New York Times with boosting their subscribers from 8 million to 12 million. The transaction is expected to close in Q1 of 2022.
The Athletic, founded in 2016, aims to provide smarter sports coverage around the world with a team of around 450. Through the use of their subscription model, the NYT is hoping that The Athletic, who have reached 1.2 million subscribers, can assist them in becoming the "essential subscription for every person". Meredith Kopit Levien, president and chief executive officer of The New York Times Company, commented, "acquiring The Athletic puts us in a position to be a global leader in sports journalism and offer English speakers around the world another reason to turn to the Times Company to meet their daily news and life needs. The Times already provides distinctive sports coverage for a general interest audience as part of our core report. As a stand-alone product, The Athletic will enable us to offer much more — extensive coverage for fans who seek a deep connection to and understanding of their favourite teams, leagues and players." 
Sega re-consider the future of NFTs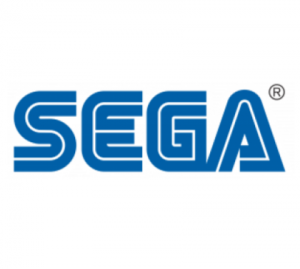 Executives at video game and entertainment firm Sega have recently expressed their thoughts on NFTs in a management Q&A named, "SEGA SAMMY Management Meeting 2021 Major Questions". Without denying the future use of NFTs amongst their enterprise, by highlighting the studies they have been conducting, the panel representing the Tokyo-based platform stated, "there are users who shows negative reactions at this point." Sega are therefore aiming to evaluate whether introducing NFTs into their games will be beneficial for their users. In a statement released in the Q&A, the Sega executives commented, "we will consider this further if this leads to our mission "Constantly Creating, Forever Captivating", but if it is perceived as simple money-making, I would like to make a decision not to proceed." The panel consisted of Haruki Satomi, president and CEO, Sega Sammy Holdings; Koichi Fukazawa, SVP and CFO, Sega Sammy Holdings; and Yukio Sugino, president and COO, Sega Corporation.
Non-fungible tokens (NFTs), which boomed last year, are a "unique and non-interchangeable unit of data stored on a blockchain". With celebrities such as Shawn Mendes and Paris Hilton jumping on the bandwagon, the market surpassed USD$40bn (£29.5bn) in 2021, according to new estimates from blockchain analytics firm Chainalysis Inc. 
Sega are not the first platform to re-consider the future of NFTs. In December, S.T.A.L.K.E.R. 2 developer GSC Game World cancelled their plans to introduce NFT opportunities into their upcoming game, just hours after announcing the idea. In a Twitter post, the Ukraine-based game developer addressed the situation writing, "we hear you. Based on the feedback we've received, we've made a decision to cancel anything NFT-related in S.T.A.L.K.E.R. 2. The interests of our fans and players are the top priority for the team. We're making this game for you to enjoy—whatever the cost is."
Also in the news:
- VlogBox Partners with Ya - Alisa to Attract New CTV/OTT Audiences
- Cloud Technologies and OnAudience.com Supporting Tech To The Rescue
- impact.com Announces New Parental Leave Policy
- HUMAN Raises USD$100m in Growth Funding Round Led by WestCap & NightDragon