VlogBox Partners with Ya - Alisa to Attract New CTV/OTT Audiences
by Zara Briggs on 28th Dec 2021 in News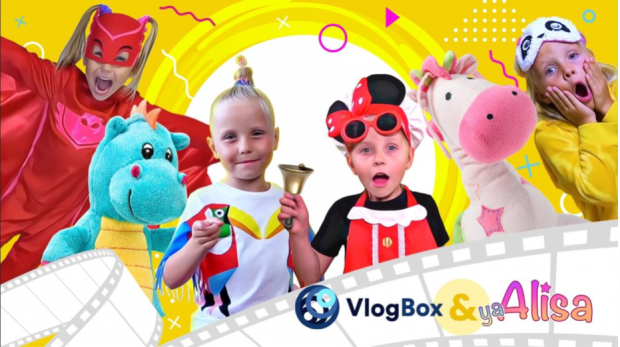 VlogBox, a global platform for CTV app development and distribution, have announced their partnership with the million-strong subscribed YouTube channel for kids, Ya - Alisa. This new cooperation is a great way for both sides to break new ground in the CTV environment and enrich the Ya-Alisa viewing experience. 
"We are happy to cooperate with Ya - Alisa to help it capture new viewers and drive even greater inspiration in creating new catchy content for kids," says Nick Platonenko, VlogBox CEO. "From our side, we at VlogBox will provide OTT technology for the most effective video distribution and monetisation. But first of all, we'll put our efforts into making the process maximally convenient and entertaining for our new customer. I believe this cooperation will provide many important advantages both to Alisa and VlogBox."
By partnering with Alisa's channel, VlogBox will add yet another capturing app to its top-quality vertical of kids' content, particularly by upgrading its CTV vlogging section. Moreover, this partnership offers greater opportunities for relevant advertising, and organically helps spike demand from existing and new audiences.
According to Maksym Drapikovskyi, manager at Ya - Alisa, "It's so exciting for us to partner with VlogBox because it opens up numerous opportunities for our channel to grow bigger, become more popular, and win the hearts and minds of new viewers. It's a great achievement to be able to share our videos on Roku, Amazon, and Android TV. We can't wait to see how our audience reacts, expands and multiplies, and are definitely ready to create lots of new amazing content for kids and their families."
Apart from attracting new audiences to Alisa's channel, VlogBox is also offering a winning solution for video monetisation. This gives not only thousands of new views but also improved revenue flows, allowing Ya - Alisa to focus purely on creating great content.

VlogBox
VlogBox is a global CTV app development, content distribution, and monetization platform. With over 1000 live CTV apps and channels under their belt, VlogBox allows video creators to reach audiences across top CTV streaming platforms, including Roku,...
Powered by PressBox