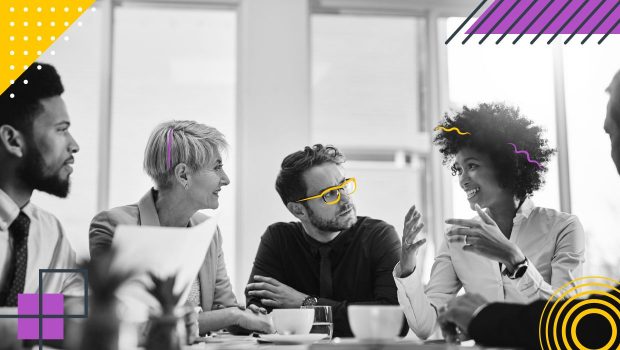 In this contributed article, Chris Hogg, EMEA managing director at Lotame, outlines both the advantages and challenges to participants across the advertising ecosystem in adopting identity solutions in the wake of third-party cookie deprecation.
At the start of 2021, in our "Beyond the Cookie: The Future of Advertising for Marketers and Publishers" research study, we investigated how marketers and publishers are planning for the phase out of third-party cookies, how their investments will pivot and what the future should look like.
Significant events have occurred since then that impacted both publishers and marketers. Apple has empowered its users with the explicit choice of opting-in to in-app tracking, as well as introduced a Private Relay feature to obfuscate IP addresses and further its protection of user privacy. Furthermore, Google announced its revised timeline for the removal of third-party cookies, which is now slated for the end of 2023.
These developments have forced the industry to adjust its approach to consumer data and also given businesses more time to test cookieless alternatives. So, with 2021 wrapping up, we checked in on them again with a second global survey, "Beyond the Cookie: Identity Solution Adoption & Testing Among Marketers and Publishers". This time we asked 1,400 industry professionals, publishers and marketers in the UK, US, Australia, Colombia, India, Mexico and Singapore about the adoption of identity solutions to address the post-cookie landscape, examining pace and progress. Specifically, the study focused on three topics — the business impact of the loss of third-party cookies, the drivers and barriers to identity solution selection and the timelines for implementing identity solutions.
Business impact of third-party cookie retirement
Conversations around user privacy have dominated the digital industry for years, but now companies must prepare to bid farewell to third-party cookies. While they are notorious for representing the murkier side of advertising, third-party cookies are a fundamental part of the ecosystem for many players.
Marketers leverage them to target and personalise ads, measure campaign performance and optimise their online strategies, meaning many processes will need to adapt in the wake of third-party cookie removal. For publishers, this development will significantly change how they generate programmatic ad revenue.
Nearly all marketers and publishers in our study foresee an impact on their revenues due to the loss of third-party cookies. Targeting consumers ranks as marketers' top challenge (49%) in a cookieless landscape, while publishers are most concerned about increased pressure to differentiate themselves from competitors (41%).
The drivers and barriers to identity solution selection
Players from all corners of the ecosystem, including media companies, DSPs, and tech vendors, are developing their own contributions to the identity space. Our research found that marketers and publishers are increasingly looking to identity to implement personalised advertising at scale as a viable replacement for third-party cookies. More than two-fifths (42%) currently have identity solutions in place or are actively testing and 41% have had discussions or made plans to do so.
The primary driver for implementing identity solutions is safeguarding data privacy. Both marketers (49%) and publishers (63%) align on this, suggesting that businesses are conscious of the fines, penalties and risks to their reputation if consumer data is misused.
Regarding the barriers for adopting and testing identity solutions, our research revealed no standout challenge, but 19% are waiting for customer feedback. As of right now, there are 80 identity solutions on offer, making it no surprise that many businesses are overloaded with choice and still unsure how to determine which ones work best for them.
Navigating this boom will require further experimentation and education.
Timelines for implementing identity solutions. With Google delaying the third-party cookie's obsolescence, our survey found more than half (52%) of respondents are relieved to have a little more breathing room. As a result, marketers and publishers may have taken their foot off the gas, with neither believing implementing a solution is currently their highest priority. But this time is valuable and shouldn't be wasted.
While Google's 2023 deadline gives marketers and publishers space to experiment and select an optimal mix of targeting solutions, exploring the alternative options now will not only soften the blow of a cookieless landscape but also future proof their ability to connect with consumers in meaningful and respectful ways.

Lotame
Lotame is a global technology company that makes customer data smarter, faster, and easier to use. With our next-gen data platform Spherical, we enable marketers and media owners to use data to engage existing customers and attract their next best ac...
Powered by PressBox