EU to Rival China with New Tech Standards; Alphabet Reports Surprise Search Ad Revenue Surge
by Hannah Dillon on 2nd Feb 2022 in News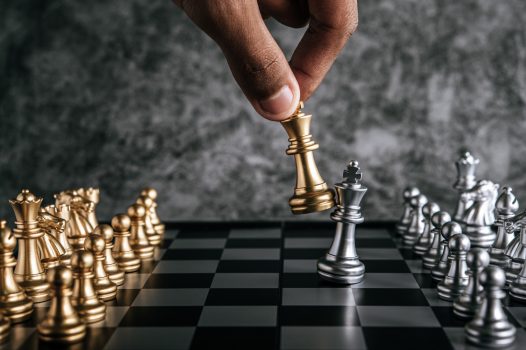 In today's ExchangeWire news digest: the EU plans new international tech standards to rival China; Google parent, Alphabet, reports an unexpected surge in Search Ad Revenue; and WPP and Instacart partner to offer measurement tools and advertising solutions for CPG brands.
EU plans to outline new tech standards against China influence
The EU will outline a more aggressive approach to setting global standards for new and green technologies in a direct attempt to counter the influence of China on global markets, according to The Financial Times.
The new strategy follows growing concerns from EU and US officials at China's success at lobbying key technology standards-setting bodies, including the International Electrotechnical Commission and the International Telecommunication Union. Its intention is to ensure Europe continues to set international benchmarks for the development of technology, ranging from advances in battery power to facial recognition systems.
The importance of this emerging strategy should not be understated, as global companies joining the EU's internal market have so far had to meet the region's tough rules around the regulation of products and services. As part of the EU's plans, European officials will work alongside US authorities to develop a new monitoring system on emerging standards, meeting regularly through the Trade and Technology Council. The partnership aims to utilise joint resources for a united position on tech standards, informing start-ups in the industry of renewed regulations while relying on industry experts to advise on developing technologies.
Speaking to The Financial Times, Margrethe Vestager, the bloc's competition chief, described the new plans as "strategic", commenting, "It's really, really important who sets the standards because they should enable a market to work, but not to make innovation difficult."
Google parent, Alphabet, Reports Surprise Search Advertising Revenue Surge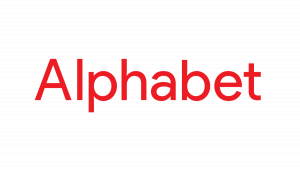 Alphabet saw shares rise by nearly 9%, lifting the Google parent-company's value back to almost USD$2tn (£1.4tn), according to The Financial Times. This unexpected surge in search advertising revenue has raised Wall Street's hopes that the group will continue their rapid recovery from the impact of the coronavirus pandemic. Alphabet's accompanying report of a surprise 20-for-1 stock split (the second time they have split their  shares since 2004) has reinforced this enthusiasm in the stock market, making shares more affordable for retail investors.
Wall Street analysts had been braced for a sharp decline in growth from 2021-2022, with many analysts anticipating growth to decelerate to as low as 17%. This anticipation was shaken by Alphabet's report of a 32% increase in revenue in Q4 2021, generating USD$3bn (£2.2bn) more than predicted. 
This growth was led by Google's core search business, which recorded a 36% jump in revenue to USD$43.3bn (£42bn). According to the internet giant's chief business officer, Philipp Schindler, this surge can be attributed to artificial intelligence enhancements that improved the underlying effectiveness of Google's ads.
Despite Google's rapid growth in the closing quarter of 2021 Q4, concern over the impact of more stringent privacy standards on their ads continues to linger. Google's recent compromises in the face of renewed privacy standards — including the decision to scrap their planned replacement for advertising cookies following complaints — has left some in the industry concerned about the efficiency of their ad targeting in the future.
WPP Partners with Instacart to Boost Online Grocery Advertising for CPG Brands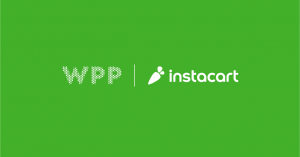 WPP has partnered with leading North American online grocery platform, Instacart, to offer measurement tools and advertising solutions for consumer packaged goods (CPG) brands. This partnership aims to give WPP and their clients key insights into Instacart Ads' product offerings, plus access to new features on the platform.
A global leader in CPG, WPP's partnership with Instacart has positioned them as Instacart's inaugural Analytics API partner. This key position will grant WPP access to a custom analytics API and data integration tool, enabling WPP agencies to develop insights unique to their clients. These features include lifetime analysis and custom campaign management and measurement indexes. This unique access partnership is intended to ensure clients can optimise their spend and sustain growth on the platform.
WPP and Instacart will also co-develop an Instacart Ads agency certification programme, the first of its kind, to help WPP's teams better understand Instacart's app and products. To develop this programme, WPP and Instacart Ads will create the educational content together, with teams accessing the completed programme before it is opened to the general market. WPP aims to have 1,000 employees certified by the programme within six months of its launch.
Also in the news:
Privacy-First Solutions Still Not a Priority for 60% of UK Media Planners - Blis
Half of UK Consumers Plan to Reduce Their Carbon Footprint Through Food Choices
EV Consumers Still Need Education as 40% Don't Understand Benefits of Buying an Electric Car
Teads' Monique Pintarelli Promoted to Chief Revenue Officer for US Market
Schroders' Digital OOH-led Omnichannel Campaign Drives Impressive 80%+ CTR
Ad TechAppsDigitalDigital MarketingRegulation