Half of UK Consumers Plan to Reduce Their Carbon Footprint Through Food Choices
by ExchangeWire PressBox on 28th Jan 2022 in News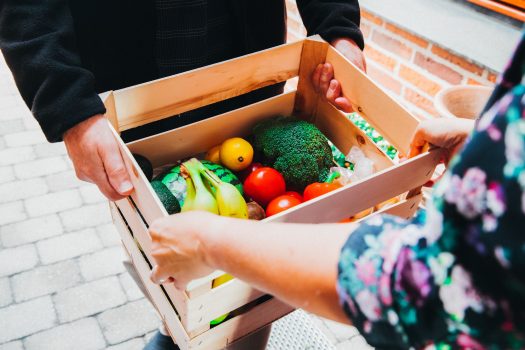 Teads, the global media platform, has announced the results of its latest consumer survey in partnership with Kantar. The research commissioned in the UK revealed that sustainability is as great a motivation as wellness for consumers' food purchase and lifestyle choices.
Almost half (49%) of UK consumers are looking to reduce their carbon footprint through the food choices they make in 2022.  This further highlights the impact of brands supporting sustainable causes and implementing those changes into their product portfolio.
UK consumers' awareness of both dairy-free and eco-conscious products continues to drive this shift, and media coverage around events such as COP26 has helped further accelerate awareness. COP26 has had a 31% increase in consumer awareness over the food choices they make, and how these choices impact the planet. The findings also showed that mainstream news had more of an impact in triggering environmental concerns for respondents across all age groups. 
Following the misinformation that surrounded the pandemic, almost 60% of consumers do not trust sustainability messages communicated through social media. This highlights the importance of brands within this sector promoting and reaching their desired audiences through quality publisher news environments that are trusted by the public. What's more, 45% of under-35-year-olds stated that influencers and brand ambassadors have a strong impact on their perception of a brand's sustainability credentials. Brands would do well to incorporate strong eco-role models into their campaigns to attract the attention of these younger audiences, which may in turn increase the trust surrounding information on sustainability delivered via social media platforms.
Phil Sumner, VP insights, Northern Europe, Teads, commented, "Our research shows a significant consumer shift towards more eco-conscious attitudes surrounding sustainable food choices. Premium news sites are clearly the key source for delivering sustainability messaging; brands must ensure their ads are placed in these environments at least until initial brand trust is cemented. Following this, influencers and brand ambassadors can be extremely effective in influencing younger audiences in particular." 

Teads
Teads operates a leading, cloud-based, end-to-end technology platform that enables programmatic digital advertising across a global ecosystem of quality digital media. As an end-to-end solution, Teads' modular platform allows partners to leverage b...
Powered by PressBox
ResearchSocial MediaSustainabilityUK