Russia's Yandex Sparks Data Privacy Concerns; Digital Markets Act Could Jeopardise WhatsApp Encryption
by Hannah Dillon on 29th Mar 2022 in News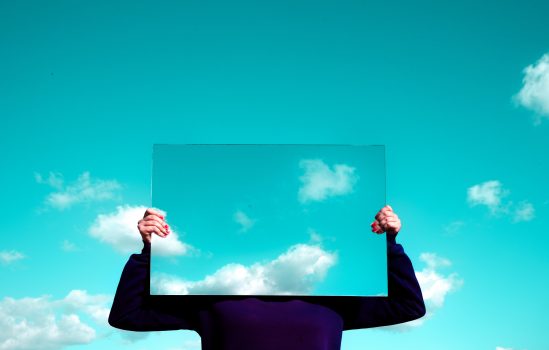 In today's ExchangeWire news digest: "Russia's Google", Yandex, creates concerns over data security; concerns are raised that the Digital Markets Act could pose a security risk to WhatsApp users; and esports start-up Ampverse raises USD $12m in a Series A funding round.
Russia's Yandex sparks data security concerns
The largest internet company in Russia, Yandex, has harvested information from millions of people by embedding code into mobile apps before transferring the data to servers in Russia, raising significant security concerns.
The discovery of the extent of Yandex's data collection and sharing was made by researcher Zach Edwards, who had been conducting an app auditing campaign for non-profit Me2B Alliance. Yandex has confirmed that its software collects information concerning citizens' "device, network and IP address" and stores this data "both in Finland and in Russia", although the tech giant insisted that the data collected is "non-personalised and very limited", adding "Although theoretically possible, in practice it is extremely hard to identify users based solely on such information collected. Yandex definitely cannot do this." 
Regardless, researchers have raised concerns that the Kremlin may be able to access the data collected by Yandex and use it to track people via their mobile devices.
Often referred to as "Russia's Google", Yandex was founded in 2007, and the search engine has long-attempted to operate independently of president Vladimir Putin's desire for tighter control over the country's internet. The company claims it follows a strict internal process when dealing with national and international governments, and that "Any requests that fail to comply with all relevant procedural and legal requirements are turned down." 
According to the Financial Times, however, various experts in the tech industry are concerned that the data collected could be used to identify users and be accessed by the Russian government, despite Yandex's assertions.
Digital Markets Act could jeopardise WhatsApp encryption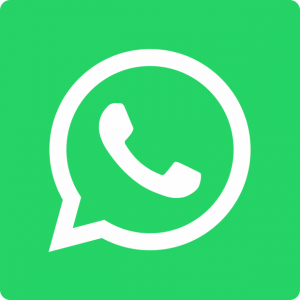 Security experts are worried that new legislation to control Big Tech in Europe could pose a security risk to WhatsApp users. The Digital Markets Act (DMA) would oblige tech companies with a market capitalisation of over €75bn (£62.7bn) or a user base of over 45 million people in the EU to create products and services that can be used with smaller platforms. 
While the aim of the DMA is to tackle the monopoly "gatekeepers" such as Meta, Google, and Apple currently have in the tech industry by forcing them to cooperate with smaller companies, concerns have been raised that doing so could reduce the efficacy of end-to-end encryption promised by WhatsApp and similar messaging apps. 
Presently, messaging services are responsible for their own security protocols, and the demand for interoperability has caused worries that the security vulnerabilities of a smaller service could impact those of apps with a larger user base, compromising the security of user data. If WhatsApp's end-to-end encryption was weakened by a security flaw in another service, potentially hundreds of thousands of the apps' EU users could be robbed of the protection of private messaging.
Speaking to The Verge, Alex Stamos, director of the Stanford Internet Observatory and former chief security officer at Facebook, commented "There is no way to allow for end-to-end encryption without trusting every provider to handle the identity management...If the goal is for all of the messaging systems to treat each other's users exactly the same, then this is a privacy and security nightmare."
Ampverse raises USD $12m in Series A funding round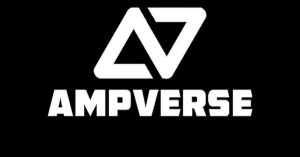 Esports start-up Ampverse has raised USD $12m (£9.1m) in a Series A funding round led by Falcon Capital.
The Singapore-based company will use the funding to further its expansion in the Philippines and Indonesia, in addition to acquiring more esports teams. The funding will also allow Ampverse to develop its play-to-earn unit, which enables players to earn rewards by playing games such as as Spider Tanks, Townstar, and Axie Infinity, in addition to receiving training from professional esports players.
Since launching in 2019, Ampverse's portfolio has grown to include esports brands including Vietnams' SBTC Esports, India's 7Sea, and Thailand's MiTH and Bacon. 
Speaking to TechCrunch, Ampverse CEO Ferdinand Gutierrez stated that Ampverse was founded to respond to the "huge opportunity to create a company with IP and products for gaming fans that sits at the intersection of gaming and popular culture, be it esports teams, merchandise product or other fan experiences." 
According to Gutierrez, Ampverse's revenue has soared by 125% over the last 12 months, during which time the company has also expanded into India and Vietnam.
In a prepared statement concerning the funding round, Falcon CEO Wil Rondini said, "The growth that the Ampverse team have delivered in a short period is monumental. With their continued esports M&A strategy and play-to-earn vision, we know that the future is bright for Ampverse."
Also in the news:
- Outbrain Expands Partnership with Microsoft to Improve Business Outcomes for Media Owners & Advertisers
- Anzu & Oracle Moat Enable First-To-Market Viewability Measurement for In-Game Ads
- Seedtag Takes Brand Safety Lead with Upgraded Image Recognition Technology
CybersecurityDataesportsFundingRegulationRussia