European Regulators to Tame Big Tech with Digital Markets Act; SoftBank Finalise Loans up to USD $10bn Before Arm IPO
by Hannah Dillon on 28th Mar 2022 in News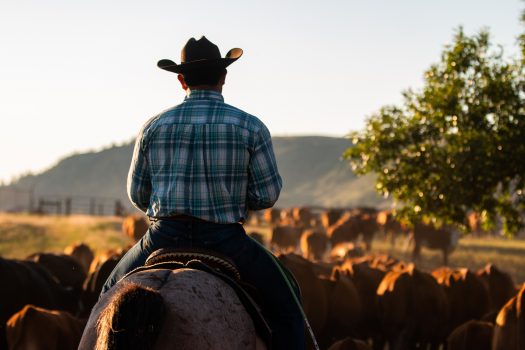 In today's ExchangeWire news digest: European lawmakers introduce the Digital Markets Act to tackle antitrust behaviour in Big Tech; SoftBank finalise loans of up to USD $10bn ahead of Arm IPO; and Australian start-up Zepto raise AUD $25m in Series A funding round.
Europe propose Digital Markets Act to limit Big Tech
Lawmakers in Europe have finalised proposed rules under the Digital Markets Act, mandating that tech giants must open their services and platforms to other businesses. The act marks the EU's most significant regulatory move against antitrust behaviour from Big Tech companies, who have long been accused of using their dominance in the market to block competitors.
Heavy-hitters affected by the proposed Digital Markets Act include Google, who will be asked to provide an alternative to its own search engine, Maps, and Chrome browser to its Android operating system. Apple will be similarly affected, by being forced to enable third-party payment options on its App Store as an alternative to its own payment system, in addition to allowing iPhone users to uninstall company-imposed apps and the default web browser, Safari.
Commenting on the proposed regulation, Apple said it was "concerned that some provisions of the DMA will create unnecessary privacy and security vulnerabilities for our users".
The introduction of the Digital Markets Act comes as the EU and US announce they have agreed "in principle" to a new cross-border data transfer framework. The new framework is set to replace the Privacy Shield, which enabled companies to transfer user data between the EU and US, and was ruled as void by a European court in July 2020.
Speaking on Friday (25th March), US president, Joe Biden, stated "This framework underscores our shared commitment to privacy, to data protection, and to the rule of law."
SoftBank finalise up to USD $10bn in bank loans before Arm IPO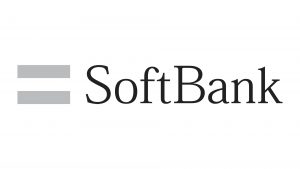 Multinational conglomerate SoftBank are finalising bank loans worth up to USD $10bn (£7.5bn) in preparation for their initial public offering for Arm Holdings. The loans were set by SoftBank as a pre-condition for banks hoping to participate in the stock offering for the UK chip designer, which SoftBank acquired for USD $32bn (£24bn) in 2016. 
International investment bank Goldman Sachs is reported to have a leading role in the offering, alongside other large financial service providers, such as JPMorgan Chase and Mizuho Financial Group. According to the Financial Times, SoftBank founder Masayoshi Son is seeking a minimum valuation of USD $50bn (£37.9bn).
SoftBank's IPO for Arm Holdings follows the collapse of their plans to sell the British company to America's Nvidia for USD $66bn (£50bn), after objections from US and EU regulators.
The competition to participate in Arm's IPO is high amongst banks; not only does the company play an integral role in the industry as their chip designs are used in the majority of smartphones produced around the world, but the IPO enters a market stymied by rising interest rates and the war in Ukraine.
Zepto raise AUD $25m in Series A funding round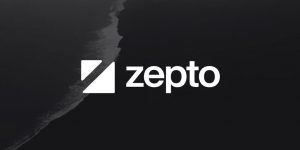 Australian fintec start-up, Zepto, have raised AUD $25m (£14m) in a Series A funding round co-led by Decade Partners and AirTree Ventures.
The real-time account-to-account (A2A) payment platform allows merchants to make and receive secure payments by directly connecting the payer's bank to the intended merchant's. Zepto have reported a ten-fold year-over-year growth in revenue since launching in 2018, and reportedly manage payments of over AUD $4bn (£2.2bn) each month.
Zepto's customers feature a range of large Australian corporations, including Binance Australia, Superhero, Novatti Group, Nimble, Powerpay, Till Payments, Bluestone, Rentbetter, Biz Pay, and Get Blys. The startup will use this latest funding to accelerate their expansion into international markets, including New Zealand and the US. The funding will also allow the start-up to expand their functionality with Australia's open-access infrastructure for faster payments, NPP (new payments platform). NPP's digital tool, PayTo, enables businesses to manage real-time payments from customers' bank accounts.
Speaking to TechCrunch, Zepto CEO, Chris Jewell, stated, "Data-rich, real-time payments, directly between bank accounts are the future of how we transact, and Australian policymakers have acknowledged this with the rollout of NPP's PayTo, which will replace direct debit in roughly 3-5 years. Merchant and consumer payment preferences are shifting away from expensive legacy payments methods like credit cards and slow, blind traditional direct debit."
Also in the news:
- Cavai Appoints Jonathan Pacey as Commercial Director APAC
- Teads Boosts Leadership Across APAC
- Webinar Announcement : How to go From a Good to a Great Ad Refresh Strategy?
- PubStack Secures USD $6m Funding to Expand & Meet Increasing Needs from Digital Media Companies
AustraliaBig TechEUFundingIPORegulation