Google Suspends Ads to Disarm Ukraine Misinformation; OpenWeb Buys Adyoulike for USD$100m
by Hannah Dillon on 14th Apr 2022 in News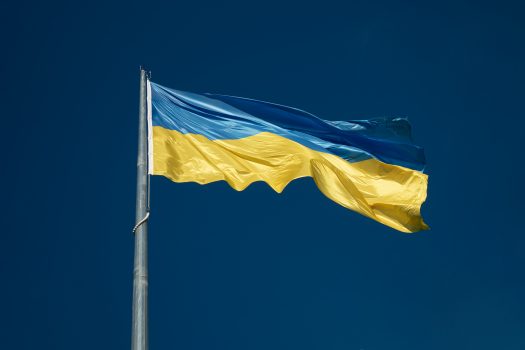 In today's ExchangeWire news digest: Google has announced the suspension of ads on content about the Ukraine war; France's Adyoulike has been acquired by OpenWeb for USD$100m; and Twitch has banned channels found to be spreading pro-Kremlin propaganda.
Google pauses ads on content about Ukraine war
Tech giant Google has suspended advertising on certain content regarding the war in Ukraine, in a move to shut down propagandists and fake news profiteers.
In an email issued to publishers on Wednesday (13th April), Google stated that it would "pause monetisation of content that exploits, dismisses, or condones the war." This extension of the company's existing policy on content that denies the existence of tragic events or incites violence applies to apps, websites, and YouTube channels. 
In response to the announcement, Russia has banned Google News in the country.
Early responses from publishers to Google's decision have been cautious, with warnings that the company must act to protect legitimate publishers from being affected by opaque keyword blocking or automated policies. 
Richard Reeves, managing director at the Association of Online Publishers, commented, "It is encouraging to see restrictions being put in place in an effort to diminish propaganda in Russia and stop the spread of false information. But we must also ensure that during this time, ethical publishers, who are providing much-needed truthful information, are not being unintentionally impacted by the use of vague keyword blocking or increased restrictions."
Owen Meredith, chief executive of the News Media Association, commented, "Measures designed to target bad actors seeking to spread misinformation about the war are laudable, but must not put editorial control in the hands of Google's algorithms as a consequence."
Speaking to Press Gazette, a Google spokesperson confirmed "we're taking additional steps to clarify, and in some instances expand our monetisation guidelines as they relate to the war in Ukraine." The spokesperson also advised that broader news coverage of the war would not be affected.
OpenWeb acquires France's Adyoulike for USD$100m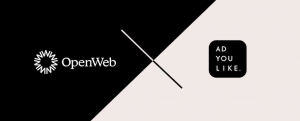 OpenWeb Technologies, which helps publishers to improve their audience interactions, has purchased digital advertising company Adyoulike for USD$100m (£76.6m) in both cash and stock.
Geneva-headquartered OpenWeb, whose roster of clients features Forbes and Refinery29, aims to help publishers establish strong customer relationships on their own properties, as opposed to external social media platforms. The company helps publishers manage their commenting systems and runs interactive features for users, such as polls. Open Web also uses first-party data from publishers to curate advertisements to their readers.
A global advertising platform, Adyoulike uses first-party and contextual data to place ads. Founded in Paris in 2011, the company employs over 70 people and works with over 4,000 ad agencies, brands, and publishers. By acquiring Adyoulike, OpenWeb's clients will be better able to connect first-party data about their readers to advertisers.
Nadav Shoval, chief executive and co-founder of OpenWeb, commented, "We feel that the only way for publishers and brands to succeed over time is to become less and less reliant on social media and big tech."
OpenWeb's purchase comes just months after the company completed a series E funding round of USD$150m (£115m), featuring investments from Dentsu Ventures and New York Times Co. The round, completed in November 2021, valued OpenWeb at USD$1bn (£766.7m).
Twitch bans channels after pro-Russian propaganda discovered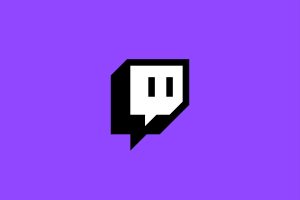 Twitch has banned several accounts after research uncovered pro-Kremlin propaganda on the streaming platform.
Following Russia's invasion of Ukraine on 24th February, Twitch announced it would act to "prohibit harmful misinformation actors from using our service." A recent report from the Tech Transparency Project (TTP), however, has revealed multiple accounts on the site have been sharing pro-Kremlin propaganda. Misinformation uncovered in the report included claims that the invasion was a "special operation" carried out by Russia and the war was "de-Nazifying" Ukraine. 
Several of these accounts appeared to be monetised, meaning the account holder shared advertising revenue with Twitch. 
"TTP's findings reveal major holes in Twitch's policy enforcement at a time of heavy Russian misinformation about the war in Ukraine," the report read. 
Since it was presented with the findings on Wednesday (13th April), Twitch has banned numerous accounts cited in the report, commenting, "While we have continued to see low volumes of harmful misinformation actors on Twitch, we have suspended several violative channels under this policy, including some who were specifically dedicated to spreading misinformation related to the crisis in Ukraine." 
Acquired for USD$970m (£743.7m) by Amazon in 2014, Twitch announced it had updated its abuse policy on 3rd March this year. The policy advised that streamers would not be banned for making "one-off" statements of misinformation, but that Twitch would ban users who repeatedly carried out harmful behaviour. The TTP report emphasised Amazon's responsibility for Twitch's failure to adhere to its abuse policy, stating that the tech giant's "enormous resources give it ample means to better monitor Twitch."
Also in the news:
- ShowHeroes Group Introduces its Refreshed Publisher Tool Suite
- Talon Outdoor Expands Global Footprint in Asia-Pacific & Middle East
- SCMP Magazine Integrates IAS's Publisher Optimisation Solutions to Deliver Quality Impressions for its Advertisers
- BAM Strategy Partners with Adelaide to Incorporate Outcomes-Based Attention Metrics into Media Planning & Buying
AcquisitionPublisherRussiaStreamingUkraine