BAM Strategy Partners with Adelaide to Incorporate Outcomes-Based Attention Metrics into Media Planning & Buying
by ExchangeWire PressBox on 11th Apr 2022 in News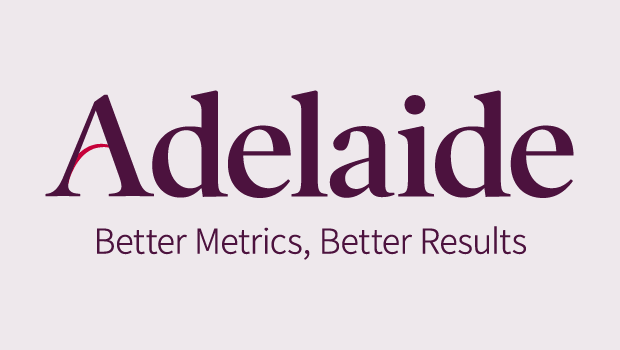 BAM Strategy, a Montreal-based digital agency, furthers its philosophy of CAREIOSITY™, a commitment to driving valuable impact for clients, by naming Adelaide its exclusive attention measurement partner. BAM clients will gain a new level of insight into media quality across channels with Adelaide's advanced attention-based metrics
Adelaide's AU is an omnichannel metric that uses machine learning to measure thousands of media quality signals and predict a placement's propensity to capture attention and contribute to outcomes. BAM clients will benefit from granular attention-based insights on all paid media, empowering media investment decisions that provide a competitive edge. 
Akili Interactive was one of the first BAM clients to benefit from the partnership, by working with Adelaide to measure media quality and value across four distinct channels. Combining AU with cost data, Adelaide found significant variance in cost per AU (CPAU) across domains, revealing opportunities for Akili's team to shift budget away from low-value placements and reduce wasted spend by 23%.
In 2022, Akili is leveraging AU and CPAU across planning and buying to uncover these types of efficiencies, inform its media mix, and improve brand outcomes and attentive reach. 
"Sharing our clients' stories in the most impactful and cost-effective way possible, across every touchpoint in the customer journey, is a core component of how BAM drives strategic value. To deliver on this, we've realised the need for media metrics linked to those brand objectives,"  said Pete Meyers, president, US, BAM Strategy. "With AU, we gain precision and accuracy in measuring media value, which allows our teams to chart a clear path forward to help clients identify optimal budget allocation and drive better results."
 "We're thrilled to be working with innovative and conscientious partners like BAM who realise the importance of precision in measuring media quality to fuel smart investment decisions," said Marc Guldimann, CEO, Adelaide. "We're excited to expand our partnership and continue to support BAM in driving better outcomes for its clients."
For more information contact: 
Kaitlin Nizolek

Adelaide
Adelaide is a leader in the rapidly growing field of evidence-based media quality measurement. Adelaide's attention-based metric, AU, helps advertisers make better media investment decisions. AU is an omnichannel metric that evaluates thousands of ...
Powered by PressBox
AttentionMeasurementOmnichannelPartnership